Try these Team Sky pre-race activation exercises next time you ride (video)
Team Sky physio Dan Guillemette shows us a series of resistance band exercises designed to activate lesser-known muscles that are key for cycling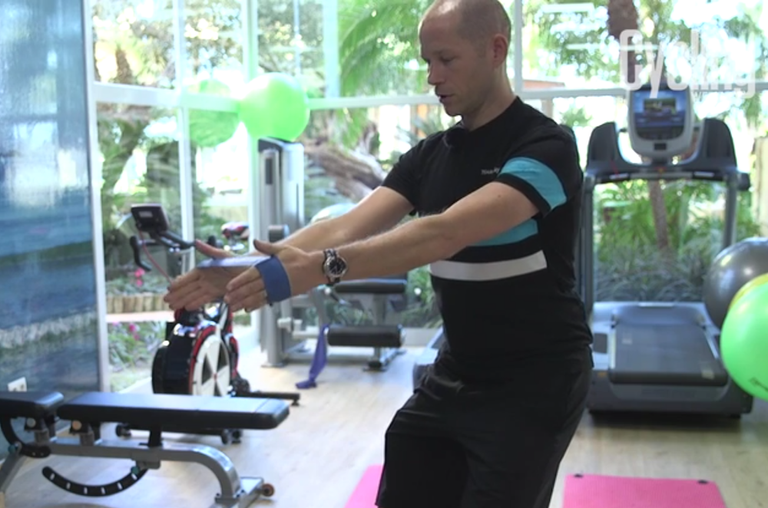 It seems obvious to warm up or stretch your legs before embarking on a ride, but do you take the time to prime some of your more niche muscles?
Team Sky physio Dan Guillemette talks us through a series of exercises to do before getting on your bike or even just when you get up in the morning to fully prepare your muscles.
For example, the position you take on the bike puts a fair amount of stress on the muscles at the top of your back and shoulders, so some simple resistance band exercises can help activate those muscles and get them used to the contractions they will make when cycling.
>>> Neck pain after cycling? Try these exercises for upper body relief (video)
Guillemette also explains the importance of working out your hip muscles and the oblique muscles down either side of your torso. Cycling is a very stationary sport for large parts, so adding movement to the exercises helps keep you in top shape.