Le Col HC jacket review
The British brand says it has put all of its technical knowledge into its Le Col HC jacket, making it waterproof, windproof, thermal, breathable, reflective, aerodynamic and protective. Is there anything this jacket can't do?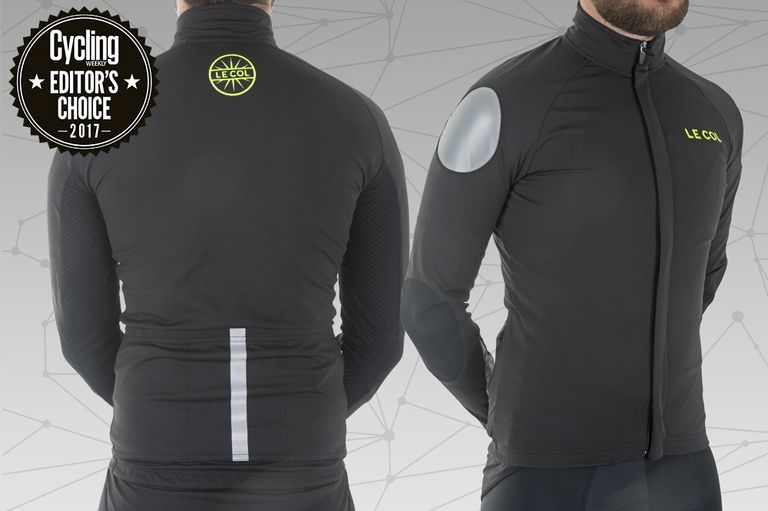 The Le Col HC jacket is waterproof, windproof, thermal, breathable, reflective, aerodynamic and protective. Is there anything it can't do? Well, it won't ride your bike for you but it has pretty much everything else covered and that is why it features in Cycling Weekly's Editors Choice awards
The Le Col HC jacket is made from a very stretchy Schoeller fabric with a Windtex membrane that will both be snug and keep out the draughts. Although Le Col bills it as a jacket, it actually fits more like a jersey and has a very racy cut. There are certainly winter jackets out there that are more insulated but we've found that makes it more versatile and doesn't limit it to the frostiest mornings - but the four-way stretch fabric means if necessary you can layer up underneath it for the very coldest days.
Another innovative feature is the Kevlar elbow patches: let's face it, if you're going to fall off it's usually in winter. But at £300 you should make every effort not to fall off when wearing the Le Col HC, Kevlar patches or no Kevlar patches.
Le Col has given its top-of-the-range jacket 'hors categorie' designation and it's a fact that the HC is a cut above. The HC has well placed reflectives for night riding: large panels on the shoulders and cuffs plus a strip up the rear pocket should mean you're visible from all angles.
Talking of the cuffs, Le Col has designed in zips to ensure the bottoms of the sleeves sit tight and don't ride up over your gloves. They also make it easier to get the jacket off without turning it inside out. Crucially, the sleeves have plenty of length. However, we do understand from Le Col that these are a little love hate so an update might be on the cards in the future. All in all though, a lovely jacket.
Symon Lewis joined Cycling Weekly as an Editorial Assistant in 2010, he went on to become a Tech Writer in 2014 before being promoted to Tech Editor in 2015 before taking on a role managing Video and Tech in 2019. Lewis discovered cycling via Herne Hill Velodrome, where he was renowned for his prolific performances, and spent two years as a coach at the South London velodrome.