9 endurance cycling tips from two ultra-distance world record holders
Leigh Timmis and Jenny Graham share the secrets and struggles from their record-breaking rides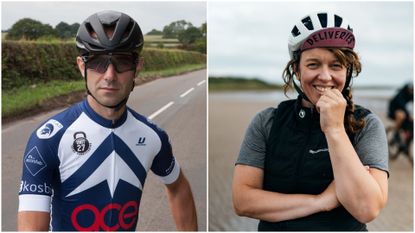 (Image credit: Gill Reynolds (left), Maciek Tomiczek (right))
Get The Leadout Newsletter
The latest race content, interviews, features, reviews and expert buying guides, direct to your inbox!
Thank you for signing up to The Pick. You will receive a verification email shortly.
There was a problem. Please refresh the page and try again.
Most cyclists have experienced a 'long ride', be that your first 100-mile bike ride or hitting 1,000, the sense of achievement of riding further than you've ever done before feels incredible.
Stepping into the world of ultra-distance cycling is a step up in terms of the planning and preparation, yet you would be amazed at how relatable some of these lessons learnt by World Record breaking riders can be - and the extent to which their experience can help improve your own day-to-day endurance cycling.
To find out more, we spoke to two ultra-distance world record holders, Leigh Timmis and Jenny Graham - Graham having become the fastest unsupported female to cycle around the world in 2018, and Timms becoming the fastest person to cycle across Europe, also in 2018.
Here are their nine tips which will help you build your endurance and increase the length of your bike rides.
1. Find what motivates you and do that ride
Deciding to ride around the world - and attempt to break the world record at the same time - is not a thought that goes through everyone's head. Graham explains how "I was never the first one up the hill at the start of the day, but I was always going to be the strong one 11 hours in."
Although a natural talent is useful for taking on such a challenge. "I just got a real buzz out of long distance stuff" Graham recalls as she goes on to explain how she was "blown away with what my body could do and what my mind could start settling into" and she just wanted to do "bigger and bigger things" and there is no better way to challenge yourself than attempting to cycle the world.
But ultra-cycling doesn't just have to be about challenging yourself, it can be a great way to go on an adventure and find yourself as Timmis explains. "You can escape through travel - and especially cycling around the world. It can be a great way to get you out of a pickle. I had been struggling with my mental health and [circumnavigating the globe] was a great method of escape."
This is a problem a lot of cyclists are likely to relate to. Cycling is a great way to clear your mind and escape your problems - it gives you time to think and process all of your thoughts and feelings. Although your challenge might not involve cycling around the whole world, a long ride of any description is a great way to improve your mental health.
2. Keep your training varied - and include the sessions you don't like!
Taking on a World Record unsurprisingly requires a huge amount of training and planning but the human behind the record is much like both me and you. Cycling is a tough sport and there are always going to be cycling workouts that you look forward to and ones you dread.
For Graham, an average training week would consist of around 20 hours filled with multiple disciplines. "It was the filler sessions that were the hardest. For instance, you only had an hour to complete, but the focus was on practising a certain skill - such as how to pedal correctly. You were not having to ride very hard, so there didn't come this amazing buzz at the end" she explains. It is these simple skills that are so often overlooked by many cyclists. However, the importance of correct technique is certainly amplified when riding ultra distances.
When it comes to preferences, Graham laughs as the idea of pushing herself enters her mind once again. "I love sweetspot training" is not a slogan many cyclists may agree with, but for Graham it was the "feeling of just pushing it hard enough that you can keep going, but equally still having to really try" that really drew her to these session.
For Timmis it was the first effort session that hooked him as he prepared to take on his World Record of racing across Europe. "Having the lactate monitors, the power and heart rate monitors, all hooked up on the static bike for the first time in my life felt like something my heroes would do - and I was, like, wow", he laughs at how brutal the testing actually was, but the technical advancements made is a topic many find extremely interesting. "It was all fresh and exciting" like the start of any challenge, it's easy to be caught up in it all before reality knocks you back to the ground.
"The white wall test" sounds scary just from the name. "There are no windows. The one door is behind me and there are no monitors or audio, just a white wall in front of me," he shudders as the thoughts of the four-hour test flood Timmis mind once again.
"The test was simple, every hour the resistance would be increased" and the only way to keep yourself occupied are the thoughts of your mind. "Every pedal strike felt like agony" and Timmis goes on to explain how in that environment your brain starts to pick everything apart as there is nothing, "it's only you" and that's what a lot of ultra tests come down to. The resilience of the brain to power through.
3. Work out a nutrition plan
Don't try anything new on race day is a phrase you have most likely heard numerous times - but how do you plan a nutritional strategy when you are going to be cycling endless hours day in day out? For Graham, she puts her success in endurance sports due to the fact she "can literally eat anything and keep going on anything". Sometimes the simplest plans are best and easiest to stick to as Graham recalls her plan was "just to eat a lot."
This phrase was emphasised again by Timmis who explains how "trying to eat 11,000 to 12,000 calories a day is intense" and so a plan has to be thought out to avoid being too bloated. "Every 4 hours I would stop and try to consume a 2,000 calorie meal in half an hour. The equivalent of a whole day's food in one go is hard" and is not something it sounds like he will be attempting any time soon from the painful tone of his voice.
"Imagine eating a full roast dinner on a Sunday afternoon, the last thing you want to be doing is getting back onto your bike to ride 120 kilometres to do the same thing again, whilst being drip fed calories on the bike" puts into perspective just how much Timmis was having to eat.
4. Mix up the calories you consume
"Being able to go into any shop and find the most calorie dense thing was a key skill," laughs Graham. Cycling so many hours every day requires huge amounts of calories and the repetition of eating can soon get boring so you need a balance of textures and flavors to keep things interesting.
Cheese puffs were the choice for Graham, "they literally disintegrate in your mouth. You can either crunch them if you're feeling like that or you can just put them in your mouth and let them melt away. So if it's three in the morning and you're finding it difficult to eat, then you know they can just put one in."
Racing across Europe Timmis opted for a slightly different plan when it came to fuelling. Due to this being a supported attempt he did have the opportunity for a team to provide him with the regular meals every four hours but also the food on the bike.
"Having to pop energy gels every quarter of an hour became so tough, going through 56 gels a day," he chuckles at the thought. As the days passed he explained how this became unsustainable and food fatigue started to kick in. "I had to move to more of a middle ground, balancing the main meals with cycling nutrition on the bike. For instance I now started to eat sandwiches with peanut butter, honey and banana in it" later on into the challenge.
5. Have backup systems for your electrical devices
Graham's attempt was a self supported one and therefore it was important that she was prepared for any and all eventualities. One of the pieces of kit that she says that she relied heavily upon was her dynamo hub which was attached to her bike lights and a USB charger.
Even a half a day out on the road takes a toll on the batteries of all your devices. If your phone is phone on charge and your cycling computer then runs out, how are you meant to know where to go?
The dynamo hub "meant I was always able to create some sort of energy as long as my wheels were turning" Graham explained and for a challenge so great as cycling around the world where a plug circuit was not always possible this was certainly a game changing piece of equipment.
6. Find a podcast or playlist that keeps your mind occupied
Ultra events require you to spend a lot of time by yourself. It can be easy for your brain to start fighting itself, as Timmis mentioned in his 'white wall' test and so it turns out music and podcasts were both a common finding between the two attempts.
For Graham, she found: "listening to audiobooks of other people suffering really put into perspective what I was doing. All the Antarctic stories and the worst stories in the world, hearing about frozen eyeballs and shattered teeth" helped to show her that she would be fine. It wasn't all doom and gloom as she explains how during the nights when things got cold and tough going she turned to music "as I knew I could just sing for a couple of hours and that would make me push that little extra."
Timmis worked with a psychologist prior to the attempt to make three playlists. "One was a pick me up playlist for when I was feeling low, a second playlist that had all the songs I liked to help get me through each day and the final one was a chill out one," he explains. "However, sometimes there were times when the roads were just like flowing ribbons of tarmac through this beautiful countryside and so you just want to go and take it all in," he goes on to describe.
7. Picture yourself retelling the tales
On all long rides there'll be low(er) points and so it's important to be able to get yourself out of this rut. For Graham her lowest point was when "things became really wet and cold" and so it was interesting to hear how she battled through these tough times.
When the rain is lashing down most cyclists have the luxury of either getting back into bed or hopping on the indoor trainer. When you are trying to break a world record there is no time to stop and wait. "Recognising that I was being hard on myself and remembering that nobody wanted this more than I did" as well as "remembering to give myself a little break" she acknowledged as the two methods that really helped her to carry on.
"Thinking of that view from the balcony" was Timmis' greatest tip. "At any difficult time the balcony was a metaphor of me looking down at myself, picturing myself crossing that finish line" and is a method that many might be able to relate to. Taking a step back when things get tough and picturing yourself uploading your long ride to Strava or sitting down at the end of the day to talk about the day's adventures are a great way to help you get through them.
8. Be proactive in reducing your riding soreness
Many will be able to resonate with the feeling of achy muscles after a long day in the saddle, but having to get up and cycle so many kilometres day in day out is no mean feat. Graham reiterates this idea "that every single thing at some point was achy and sore", from her "calves to my achilles and wrists, neck and everything else" it's surprising she was even able to carry on riding her bike. Explaining how "I would just have to take the first half hour of the day just really easy to stretch myself out" was the way she got round the problem.
For Timmis, he explains how equipping his Cervelo road bike with a set of "aero road bars really helped to take some weight off of my hands to minimise pressure through the hands", as well as helping to switch up riding positions. "However, it was the first time I had ever had to deal with saddle sores. Riding for 14 days day in, day out it was bound to happen," he remarks. Switching up riding positions, from the aero bars to hoods and the drops as well as in and out of the saddle can really help to relieve pressure when riding for so long.
9. Add these to your reading list
Both Graham and Timmis have written their own books, giving a behind the scenes look at their adventures to break their world records.
'Coffee First, Then the World: One Woman's Record-Breaking Pedal Around the Planet' is Graham's story of her ride. The name comes from "more of a life motto of mine rather than a big title." She explains how coffee helped to keep her seated as a person when she was taking on "these ridiculous challenges".
She explains: "When I was out on the road, coffee very much became this crutch for me, it provided comfort." Coffee is often referred to as the drink of a cyclist and the reason why so many of us get out of bed in the morning. For Graham it was very much the same as she describes: "I would plan when I was going to sleep depending on how far I had to ride to get coffee the next morning," and so 'Coffee First, Then The World' is a pretty fitting title for such a great story.
Racing across Europe "there is only the cyclist and the road," Timmis laughs, "and so that's where the name, The Race of Truth came along from as there is no hiding."
"Everything is exposed out there," he goes on to explain. He tells Cycling Weekly how much he "would love the book to help others who are struggling with their own mental health to find their truth" and this is done by including all of the tools and methods Timmis used to help battle his own problems to come out the other side during his challenge.
Both Jenny Graham and Leigh Timmis are incredibly strong cyclists but also incredibly inspirational individuals and they both have amazing stories to tell. Both of these are told through both of their books which are available to buy now.
Thank you for reading 20 articles this month* Join now for unlimited access
Enjoy your first month for just £1 / $1 / €1
*Read 5 free articles per month without a subscription
Join now for unlimited access
Try first month for just £1 / $1 / €1
Get The Leadout Newsletter
The latest race content, interviews, features, reviews and expert buying guides, direct to your inbox!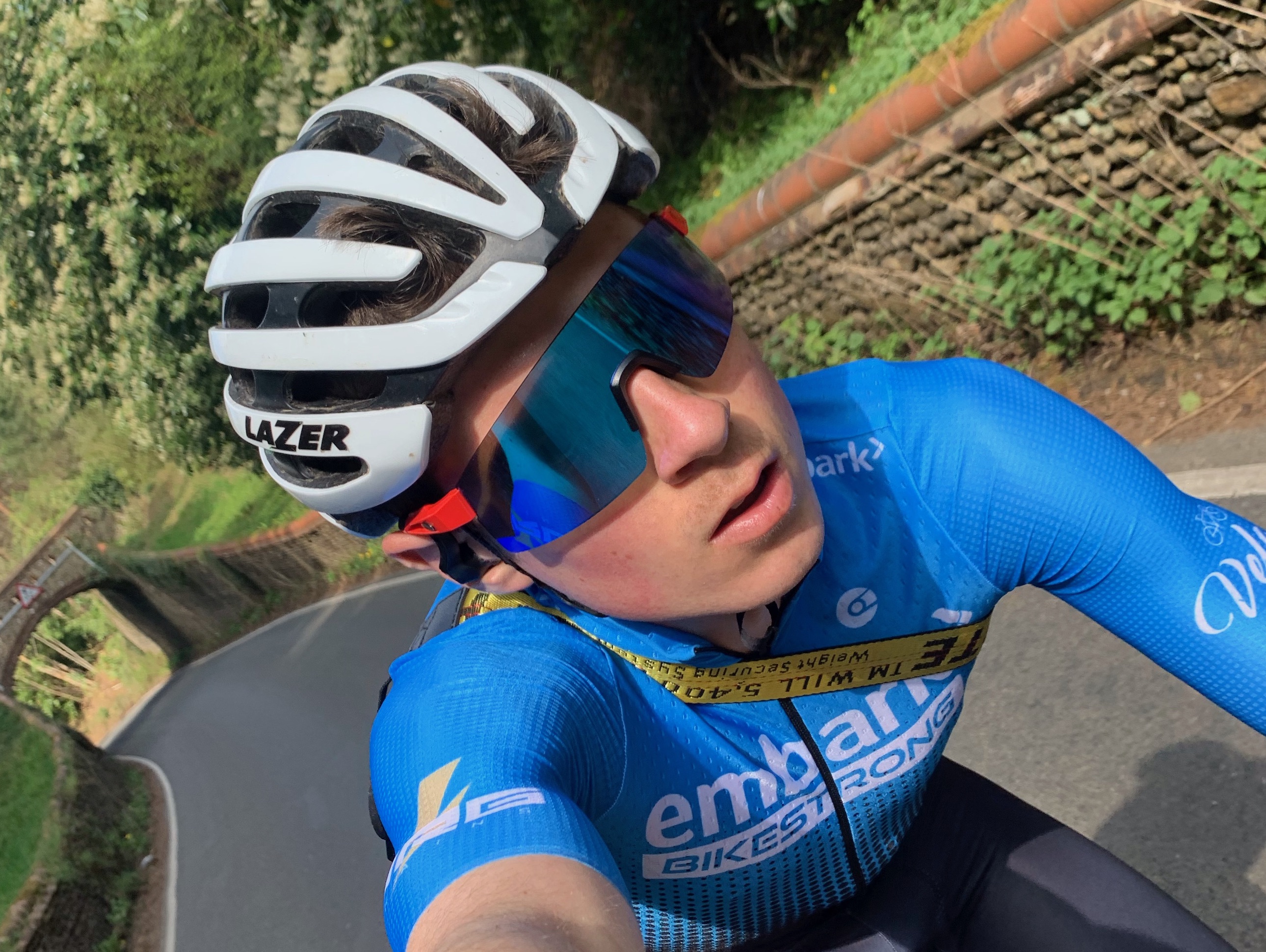 Tom Couzens is a racing cyclist currently representing The Ribble Collective on the road and the Montezumas cyclo-cross team off road. His most notable results include winning the Monmouth GP national series race as a junior; finishing sixth in the 2022 British National Cyclo-cross Championships; and he was selected to represent Great Britain at the European Cyclo-cross Championships in 2020/21. Tom draws on his high-level racing experience and knowledge to help Cycling Weekly readers maximise their potential and get as much as possible out of their riding.