Time to rethink your cycling goals? Here's how to set sustainable targets for the year ahead
We take you through a full spectrum of cycling goals - from fitness to sociability to adventuring - and how to chose one that will work for you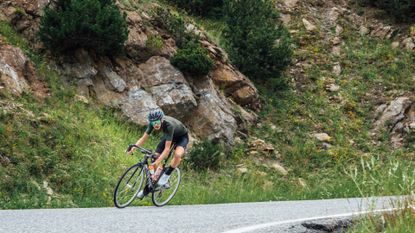 (Image credit: Future)
One of the best things about life on two wheels is that the multitude of cycling goals you can set yourself is enormous! The most important first step is determining what goal will energise and motivate you to get out riding (and we'll be giving lots of suggestions throughout this article!).
Then, the second most important step is ensuring that your goal is measurable in some way or other - otherwise how would you know when you've gotten there? Wanting to become 'a better cyclist' is a classic goal many people will initially leap for, but it is a bit vague!
You'll want to break down what being a better cyclist means for you - and in some way that's quantifiable. That might be setting a certain time on Strava segment, but it might also be attending a certain number of group rides, riding a different route every time you head out the door or joining the CW5000, our annual milage challenge - whatever will make you tick!
As the name suggests, that's riding 5,000 miles before the clock hits midnight on December 31st, 2023 - and no problem doing it in metric, it's just that CW8046.72 doesn't sound quite as catchy! It might sound like a lot, but it works out at 13.7mi / 22km per day and we've got a lively community of like-minded individuals for continuing motivation - so do head over and sign up for the chance of earning a finisher's medal.
How to find what motivates you
Fitness
Let's start by looking at goals relating to physical fitness and getting faster. Of all the goals you could have, these are amongst the easiest to get a handle on how to measure them.
It might be that you want to get faster on certain loops, climbs or segments - or hit a particular time covering a particular distance. We can use speed for measuring all of those.
Or you might want to focus specifically on your own physical fitness, aiming to be able to hold a higher number of watts for the same heart rate or perceived effort - or we may be able to keep up with faster groups on bunch rides or Zwift categories.
A power meter is particularly useful here as you can use that (together with a set of scales) to determine your watts per kilo - which is a good indicator for speed, especially on climbs. Otherwise, you can measure your FTP or Critical Power to see fitness improvements there, or you can see PBs in time trial times or moving up road racing categories. Essentially, there are many ways that you can measure these elements.
Adventuring
Another cycling goal you may want to target is one that involves more adventure or exploration. Neither of these are very specific or measurable goals, so you need to break them down a bit and find an aspect that interests you - perhaps there are specific Sportives, Gran Fondos or gravel events you'd like to ride, or perhaps even going riding in a specific number of different countries that you have a tick list of.
There are also goals you can set that are much closer to home. It might be something like using VeloViewer and the 'tile bagging' feature to quantifiably make sure you've ridden on all the roads and trails of your local area. Or you might set a target of going on a bikepacking weekender once a month or drawing up a list of the iconic climbs that are near by you and starting to work through them.
Your imagination is really the limit - just do always question how you're going to measure your goal. If nothing else, it's quite motivating being able to tick off the quarter-way, halfway, two-thirds-of-the-way (and so on) milestones as you go through. But most important is really knowing when you have definitely completed your goal!
Sociability
Then there's the social and community element of cycling. Especially with lockdowns in recent years, it has been easy to become a bit isolated outside of communities. Group riding offers a great opportunity to socialise with like-minded individuals and become part of a club/group/community.
Apps like LinkMyRide offer the ability to find group rides near you. Or perhaps there's a local club you can join with the cycling goal of doing maybe three group rides a week, or joining in with community projects such as leading rides for different groups.
How to set realistic cycling goals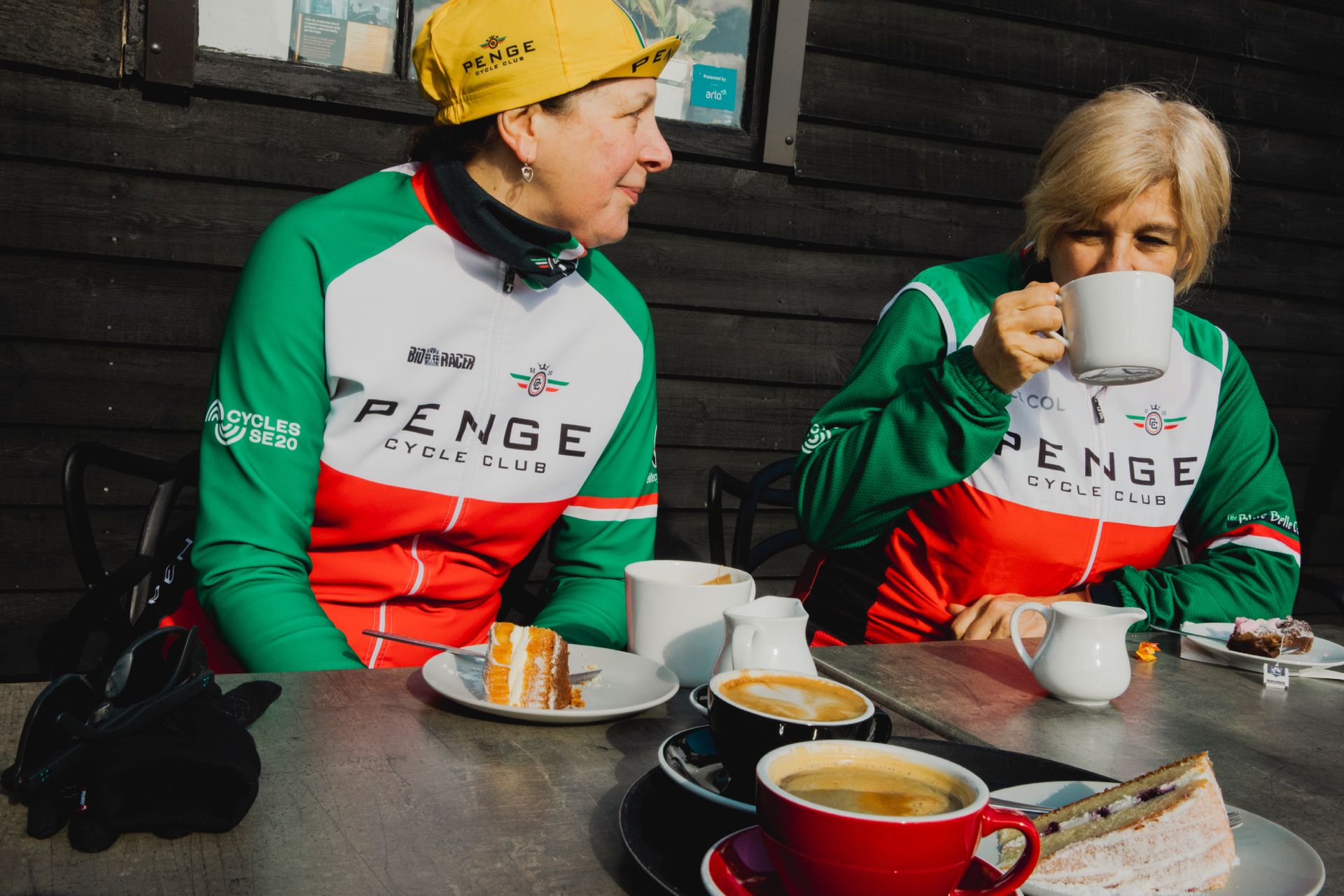 So we've worked out what area of cycling we want to set our goal in, but how do we determine what is realistic? We need to make our goal specific, achievable, and also time-dependent. Going from an FTP of 200 to 400 in a year likely isn't going to happen, unfortunately!
Fitness
Let's look at a couple of fitness goals. For someone starting out racing, with an FTP of 200 watts, and a weight of 80kg, we're going to break down some realistic goals.
Having just started racing, setting a goal of reaching 3rd or 2nd Category licence in one season is often an achievable goal for most. 52 points total are needed and there are a lot of races available such as criteriums, road races, CX and also some track races.
This ride may also want to boost their FTP, so a sensible target in a year is perhaps a 20% improvement. As for weight, perhaps dropping 3-5kg over the course of the year - as you don't want to lose too much too quickly - and getting weight down is only part of the W/Kg equation, where power (watts) is arguably more useful!
Adventuring
For someone exploring, let's say they live in South Wales, their longest ride is 60 miles, and they want to ride in other countries.
Being in South Wales, they will be surrounded by a lot of climbs that are part of the 100 greatest climbs. They may want to set a goal of riding all the climbs in that book that are in South Wales during a year. With their longest ride being 60 miles, a realistic target would be to be able to complete 100 miles in one go by the end of that year.
As for travelling, setting the goal to ride in one other country is often a realistic goal, depending on finances.
Sociability
For community and social cycling goals, there are a few that can be realistically achieved. Perhaps you work during the week so don't have time to ride much during the weekday, but you could set the goal of completing one group cycle a week with a group of friends or with a club.
You could also try and do new sorts of group sessions, such as attending a group skills session if a club does that, a velodrome session, or the local through and off ride. If you're more driven about having an impact on the community, you could set a goal of organising a group ride once a week, a cycling trip for some of the riders, or even a local road race for the club.
These are all goals that should be realistic, achievable, and doable within one year.
How to best execute your goals
Fitness
When it comes to improving fitness, there are several things to consider. Firstly, you need to be training enough and in the right way to meet the demands of your goal. If it's a TT, you need to train in an aerodynamic position.
If it's a certain W/Kg, then you need to be fueling correctly to ensure you fuel for the work required, and optimise body composition by avoiding alcohol and processed fatty foods. You may also need to reevaluate if you hit your initial target early, or illness/injury gets in the way.
Adventuring
For exploring and distance goals, again you need to be training appropriately and resting enough, while also being good at time management. Huge endurance rides alongside a demanding work job can lead to too much stress overall, so planning some big adventure rides when you have less work is a good idea.
If you are having to travel to places or countries to ride or complete events, then ensuring that you are keeping enough time for family, social, and personal time are also important. Cycling should never be all consuming.
Sociability
Similarly with social goals, you need to take into account the overall work/life/training balance, in this case also possibly organising events. Organising a road race for example isn't easy, but if members of the club have prior experience then they can perhaps assist you.
Thank you for reading 20 articles this month* Join now for unlimited access
Enjoy your first month for just £1 / $1 / €1
*Read 5 free articles per month without a subscription
Join now for unlimited access
Try first month for just £1 / $1 / €1