How they used to train: Frans Verbeeck's power intervals
Frans Verbeeck trained hard and long, but there was one rider he couldn't out-train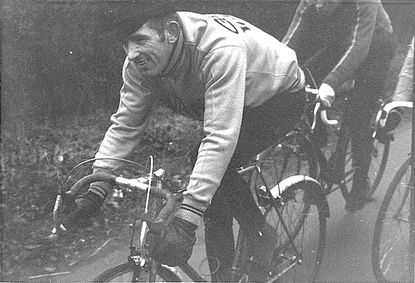 Frans Verbeeck was the hardest of Belgian hard-men, a Classics specialist and one of the few who took the fight to the all-conquering Eddy Merckx during the 1970s.
Verbeeck didn't beat Merckx often, but he did beat him sometimes, and for the rest he pushed cycling's greatest very hard indeed.
Verbeeck's story has two halves and he got the first half wrong. He thought he was dedicated, but soon realised he wasn't dedicated enough to win big.
And when Verbeeck was a pro you had to win big to make money. So he stopped racing at the end of 1964, but the pull was too much and he returned half-way through 1968.
Merckx was top dog by then, but Verbeeck had new resolve. "If I couldn't outclass Merckx, I'd out-train him," he says now.
When Verbeeck made his comeback most pros took a couple of months off at the end of a busy racing season to kick back and relax.
Top guys rode a few six-day races, but they still tried to take it easy until January 1 the following year. Verbeeck took two weeks off in October 1969, and started training on November 1.
He did very long rides, and he did power training that he invented for himself. "In order to get as strong as I could be I decided to try to ride a local hill in the woods," he says.
"It was 250 metres long, and the trail was covered in sand. I used a fixed-gear bike with a quite high ratio, and the first time I tried I got halfway up before I stopped and fell off.
"Next time I got to the top, then after that I did two ascents. By January 31, 1970 I could go up 40 times in one training session. I was ready."
He was too: Verbeeck won the opening race on the Belgian calendar, Het Nieuwsblad. Then he carried on winning, and he started challenging Eddy Merckx.
However unknown to Verbeeck, over the next few years Merckx upped his game as well. Verbeeck found out one early morning on the road from Leuven, where he lives, to Luxembourg.
"I trained every day through every winter. And in the summer I would often ride to and from a kermesse race, amassing maybe 300 kilometres with over half of it in a race.
"I even started going out in the dark, before anyone was up, to do longer and longer rides. Then one morning I was congratulating myself as I rode through the darkness.
"I was thinking, 'I bet Eddy Merckx is still in bed, I'm getting the better of him today'. But then I saw some bike lights up ahead, coming the other way.
"There was only the two of us on the road at that hour, and guess what? The other rider was Eddy Merckx." Frans Verbeeck says it with respect, Merckx was better, and he trained as hard.
That's why he was better, better than everybody.
Thank you for reading 20 articles this month* Join now for unlimited access
Enjoy your first month for just £1 / $1 / €1
*Read 5 free articles per month without a subscription
Join now for unlimited access
Try first month for just £1 / $1 / €1