Atkins wins Jock Wadley Memorial Road Race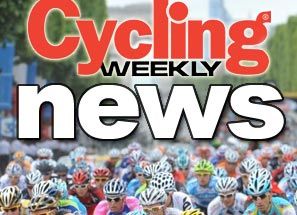 Resurgent Olympic Academy rider George Atkins took the honours in the Jock Wadley Memorial Road Race, outsprinting in-form Marcin Bialoblocki after 12 laps of the seven-mile Reservoir course near Colchester, Essex.
Atkins (100% ME), the 20-year-old former national junior road race champion who won a silver medal on the track at the Delhi Commonwealth Games in 2010 before taking a break from the sport, was at the head of affairs all day but had enough in reserve to come round Bialoblocki (Node4 Giordana Racing), who made a late effort to get across to the front with around two miles to go.
Fourth in the Roy Thame Cup race the day before, Atkins was in a five-man break with Matt Higgins (Node4 Giordana Racing), Richard Cartland (Team Corley Cycles), John Heaton-Armstrong (Felt Colbournes) and Niklas Gustavsson (Team UK Youth) that went clear on the opening lap in bright and sunny conditions.
The rest showed little inclination to take up the chase and the lead rose steadily over the next few laps to stretch out towards three and a half minutes before a trio of Marcel Six (Metaltek-Scott), Simon Yates (100% ME) and David Clarke (Node4-Giordana Racing) clipped off the front of the main field with five laps remaining.
They were brought back as the bunch stirred itself, and eventually a group of around 20 emerged in pursuit before whittling down to nine riders with two laps to go.
The five leaders were still over a minute clear at the bell, but Bialoblocki - winner of the Severn Bridge race a week ago - and Yanto Barker (Team UK Youth) ate up the ground behind them and bridged the gap with the Node4 duo showing their strength to lead the way up the finishing climb.
Higgins did a hard turn before Bialoblocki struck out for home, but Atkins - who took fourth place in the national hill climb championship in October - was on his wheel and came round to take the sprint.
Results

Jock Wadley Memorial Road Race 2012
1. George Atkins (100% ME) in 3-25-00
2. Marcin Bialoblocki (Node 4-Giordana Racing) same time
3. Matt Higgins (Node 4-Giordana Racing) at 15 sec
4. Yanto Barker (Team UK Youth)
5. Richard Cartland (Team Corley Cycles)
6. John Heaton-Armstrong (Felt Colbornes)
7. Niklas Gustavsson (Team UK Youth)
8. Jason White (Metaltek-Scott)
9. Dale Appleby (Metaltek-Scott)
10. Owain Doull (100% ME)
11. Dave Clarke (Node 4-Giordana Racing)
12. Will Bjergfelt (Wilier Live2ride)
13. James Moss (Node 4-Giordana Racing)
14. Peter Wagner (Felt Colbournes)
15. Colin Parry (Wilier Live2ride)
16. Roy Chamberlain (Team Corley Cycles)
17. Russell Hampton (Raleigh)
18. Oliver Davies (Planet X)
19. Ashley Cox (Team Corley Cycles)
20. Alan Ridler (Pedal Heaven)