Australia and Russia share spoils at junior track worlds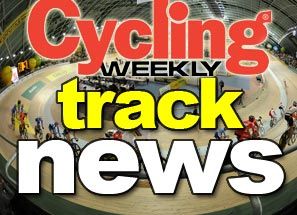 Australia proved there is no lack of track cycling talent coming through their system with an impressive opening day at the junior track world championships in Invercargill, New Zealand.
After their senior track riders won just one gold medal at the London Olympics, their juniors out-did them on day one, winning two. It would have been three had their men's team sprint trio not been relegated for changing outside of the zone in their gold medal ride.
That relegation - the same that caught out both the British and Chinese women's teams in London - meant gold went to Russia in the team sprint, despite them being over a second slower than the Australians. Russia also won the women's team sprint setting a new junior world record of 34.155 seconds - only a second-and-a-half slower than the senior womens record.
A world record also went in the women's team pursuit. The Australian trio of Georgia Baker, Taylah Jennings and Kelsey Robson beat New Zealand in a time of 3:24.372 on what is believed to be one of the fastest 250m tracks at sea level.
The British trio of Amy Roberts, Elinor Barker and Hayley Jones took the bronze medal when they caught the Russian team in their race.
Australia's second gold came in the men's team pursuit, won in a time of 4:06.277 minutes, again ahead of a New Zealand team. Great Britain did not enter a team.
Medals - day one
Men's team pursuit
Gold - Australia
Silver - New Zealand
Bronze - Russia
Women's team pursuit
Gold - Australia
Silver - New Zealand
Bronze - Great Britain
Men's team sprint
Gold - Russia
Silver - Australia
Bronze - New Zealand
Women's team sprint
Gold - Russia
Silver - New Zealand
Bronze - Australia