Craig MacLean launches LCL and latest new sportives for 2012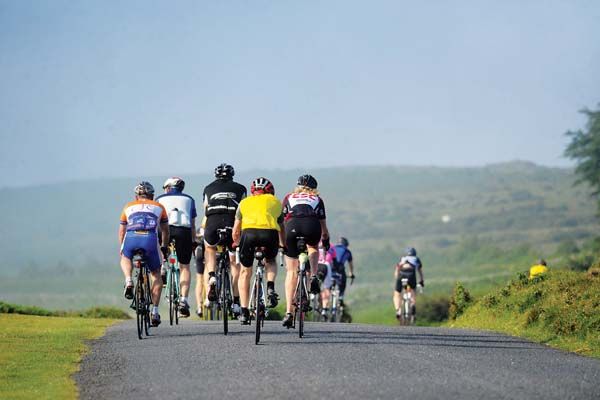 >>>Cycling Weekly's full 2012 cycle sportive calendar
Sandown Cyclone Sportive
Entries are still being taken for
the Cyclone Sportive to be held on Sunday April 22 in conjunction with
the Road Cycling Show on Saturday April 21 to Sunday April 22. In
association with Cycling Weekly and UK Cycling Events this sportive is a
great way to spend a day cycling and perusing cycling gems at the show.
Each route heads south towards Cobham and you'll be faced with tough
climbs like White Down, as featured in Simon Warren's book 100 Climb.
Web: www.cyclingweekly.ipcshop.co.uk/shop/sportives
Tour o' the Borders
A brand new sportive will hit the Scottish borders this spring bringing a relaxed approach to the ever-growing 2012 sportive calendar. The Tour o' route starts in Peebles which is known as the hub of cycling on the borders with so many different route combinations to choose from, climbing seven main climbs up to Hoick Valley. 2011 saw a stage start of the Tour of Britain and will include climbs such as Witchy Knowe and Ashkirk Heights spanning three main valleys. The event will cover 70miles with a total of 4800ft of climbing through mainly quiet back roads. Organisers say this event is open to everyone and should be seen as a challenge and not racing.
Web: www.tourotheborders.com
Liverpool-Chester-Liverpool Bike Ride
The annual Liverpool ride was launched this week with none other than Craig MacLean, multi World champion and Olympic Silver medalist. The ride offers punters a rare opportunity on Sunday July 8 to ride through the Mersey Tunnel in Central Liverpool, which is usually closed to cyclists. The event which holds five different routes on the day is expected to attract 3,000 riders, sprinter Craig is also set to ride the event, albeit the short distance. See our full news story the Cotswold Website for the last few remaining places.
Now in its fourth year the two routes supplied offer a mix of tough climbs and quiet roads covering either 100km or 160km with the choice of route being totally down to you as you ride, rather than stating before you set off. The shorter route will have a total of 1220 meters of climbing with the longer route being a total accent of 2241 meters.
Find all the details on there website www.cotswoldspringclassic.co.uk or check there Facebook page.
Upcoming events
Sunday March 18: Atrial Fibrillation Sportive Ride - North Yorkshire
Sunday March 25: Richardson's Rumble Sportive -Cambridgeshire
Sat March 31 and Sun April 1: - The Mid Wales Challenge - Wales
Sun April 1: Evans Ride It! Callander, Scotland Sportive - Scotland