Cyclists suffer fewer mental health problems than non-cyclists, study finds
Cyclists experienced fewer mental health problems, second only after those who play team sports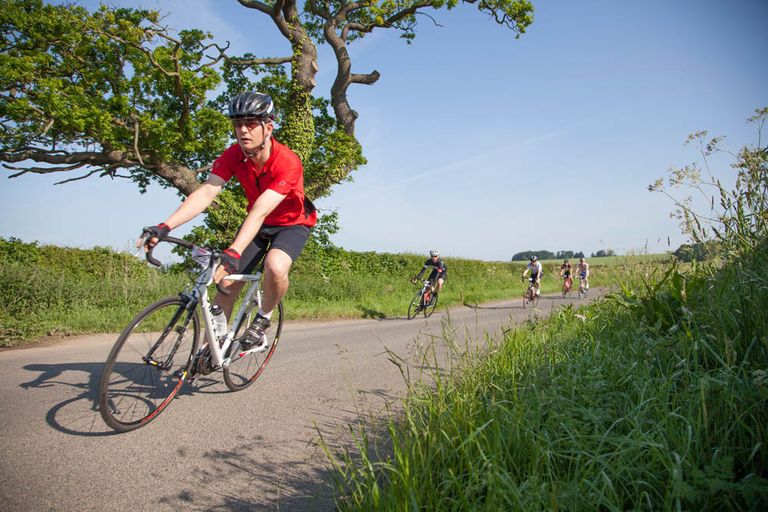 Cyclists experience fewer mental health problems than those who don't exercise or take part in other sports, according to a cross-sectional study that looked at 1.2 million individuals.
Researchers found that people who exercised in general suffered 43 per cent fewer days of bad mental health compared with those who did not.
Those who took part in team sports had the best mental health, with cyclists second, ahead of those who took part in aerobics and gym activities.
The research, published earlier this month, looked at adults in America.
Researchers compared the number of days of bad self-reported mental health between individuals who exercised, and those who did not - also taking into account other factors such as age, race, gender, marital status, income, self-reported physical health and more.
The study looked at the effects of exercise type, duration, frequency, and intensity.
There was a positive correlation between all those who exercised and a lower mental health burden - this ranged from an 11 to 22 per cent reduction.
Those who played team sports saw a 22 per cent reduction, whilst cyclists enjoyed a 21 per cent reduction and gym users a 20 per cent reduction.
A 45 minute duration of exercise, between three and five times a week, was associated with the lowest risk to mental health.
In their conclusions, the researchers commented: "Physical exercise was significantly and meaningfully associated with self-reported mental health burden in the past month. More exercise was not always better."
>>> Strava and other technologies could be fuelling exercise addiction in cyclists
"Specific types, durations, and frequencies of exercise might be more effective clinical targets than others for reducing mental health burden, and merit interventional study."
The data was compiled from the 2011, 2013 and 2015 Centers for Disease Control and Prevention Behavioral Risk Factors Surveillance System survey.