Defending champion Shaw may skip National 50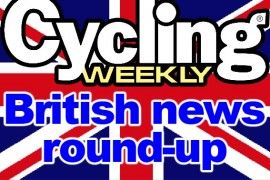 >>>We want to hear what's happening in your area - from racing results to sportives, recreational cycling to commuting. To submit your stories for CW's British news round-up, please email Nick Bull or Richard Abraham>>>


Seven-time winner and defending champion Julia Shaw may skip the RTTC National 50 mile time trial on June 23 due to concerns about potential conditions on the dual carriageway S100/50 course.
Shaw (www.drag2zero.com) admitted that heavy traffic and a collision involving women's contender Jane Kilmartin at the National 25 last weekend had made her feel uncomfortable about racing on a dual carriageway again.
"I wasn't feeling at all confident and I was beyond my comfort zone in terms of the road," Shaw said after the race on the A19 in Teesside last Saturday.
"The 50 is on another dual carriageway down in Devon and that can be quite busy. At the moment I'm feeling quite uneasy about that, but that might just be a temporary thing.
"I'm down to ride the National [Road Race] Championships on the same weekend, but I think that will be a tough race for me."
Kilmartin broke five vertebrae in a collision with a car on the A19, however her condition is improving and is able to walk with the aid of a back brace.
Shaw unstoppable during Saturday's National 10
Jon Tiernan-Locke will spearhead Endura Racing's assault on the Route du Sud, which begins in Lacaune-le-Baines tomorrow.
The Europe Tour leader will use the race as part of his preparations for the National Road Race Championships next weekend. He has not raced since the Lincoln GP last month, in which he broke his collarbone.
Interestingly, stage three of this year's race takes the riders up the Col du Tourmalet. What price the Brit launches an attack on the iconic climb?
Former winners of the UCI 2.1-ranked event include Thomas Voeckler, Dan Martin and Sandy Casar.
Live streaming will be available on the race's website: http://www.routedusud.fr/La_Route_du_Sud_Cycliste_-_La_Depeche_du_Midi/index.html
Sheffield will play host to this year's Women's National Circuit Race Championships, as well as the final round of the Elite Circuit Series, British Cycling has announced.
The races, to be held on July 25, will be contested on a 1.5km-long anti-clockwise circuit around the city centre. Riders will pass by the famous Crucible Theatre, as well as tackling a tricky cobbled section shortly before the finish line. Hannah Barnes has won the title for the past two years.
Jonny Clay, Cycle Sport and Membership director at British Cycling said: "We are pleased to be able to bring the 2012 Women's National Circuit Race Championships to this great location on what promises to be an action-packed evening of elite cycle sport in Sheffield.
"The inaugural event will provide a showcase for city centre bike racing as well as a spectacle for the people of Sheffield as they witness the country's top cyclists race on their own city centre streets."
Claremont Hospital will sponsor the men's Sheffield Grand Prix, which extends their involvement in the sport. They are currently a partner of the Rapha-Condor-Sharp team.
Barnes wins in Preston last year
Jess Varnish has teamed up with Ocado, the online supermarket, to create a series of van designs which celebrate the Best of British.
Varnish has come up with three artworks for the company's fleet, all of which showcase her favourite foods on and off the bike.
"Being an athlete you have to be at your peak condition and obviously food is an incredibly important part of that. You can't compete or train to the best of your ability without having good fuel. It isn't such a big deal to everyone's routine but it is to me," she said.
"But I do love a nice burger but it's always a gourmet one. I'd never have junk, fast food, I'd rather make it myself.
"Even if I went out I'd feel really bad so I just don't, I can't do it. I normally go to bed at 10pm!
"But trust me after the Olympics I'm going to go mental, I'm going to go for it! I really want to go to Ibiza, it might be hard to recover there though!"
One of her designs takes influence from the cover of The Beatles' 1967 album Sgt. Pepper's Lonely Hearts Club Band.


Picture credit: Ocado/Frank PR
The Halfords Tour Series will honour Potteries cycling legend Tommy Godwin in Stoke-on-Trent tomorrow.
Godwin, who still holds the records for the distance covered on a bicycle in a year, will have the event's first ever Team Time Trial named after him.
This will be round 11 of the series, and gets underway at 3pm. The hour + five lap criterium will start at 7.30pm.
This year's Brixton CC's Super Madison - which takes place at the Herne Hill Velodrome on June 24 - will pay homage to its founder Rob Jeffries.
A new trophy in his honour will be presented to the winner, and an increased prize fund will be up for grabs, including £100 for the victor in the Ron Beckett Double Harness Pursuit event.
The race programme includes events for seniors, women, vets and youths, and entries can be made online at www.brixtonsupermad.wordpress.com.
Science-themed clothing company Wear Chemistry have come up with two new t-shirts designs to celebrate the arrival of the Olympics in London.
One of these designs pairs the depiction of a winners medal with the chemical symbol for gold (Au) while another matches up a bike with titanium (Ti).
While pedants might argue that carbon might have been the more appropriate choice in this day and age, the company don't always go for the most obvious materials.
Made from 70% bamboo, the T-shirts are light and soft to touch and ethically sourced.
www.wearchemistry.com
>>>We want to hear what's happening in your
area - from racing results to sportives, recreational cycling to commuting. To submit your stories for CW's British news round-up, please email Nick Bull or Richard Abraham>>>
>>To catch up on previous weeks' round-ups see the British news round-up index page>>>
Thank you for reading 10 articles this month* Join now for unlimited access
Enjoy your first month for just £1 / $1 / €1
*Read 5 free articles per month without a subscription
Join now for unlimited access
Try first month for just £1 / $1 / €1
Nick Bull is an NCTJ qualified journalist who has written for a range of titles, as well as being a freelance writer at Beat Media Group, which provides reports for the PA Media wire which is circulated to the likes of the BBC and Eurosport. His work at Cycling Weekly predominantly dealt with professional cycling, and he now holds a role as PR & Digital Manager at SweetSpot Group, which organises the Tour of Britain.