European Track Championships 2010: Cycling Weekly's coverage index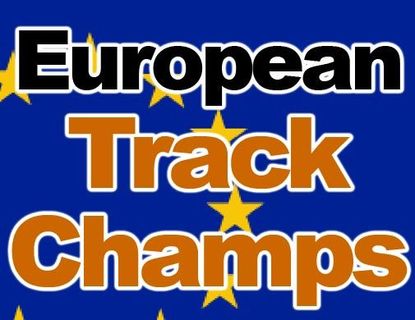 The 2010 European Track Championships kick off in Pruszkow, Poland, on Friday November 5 for three days of fast-paced action on the boards of the BGZ Arena.
It's the first time that a senior elite European Track Championships has taken place. The event has particular resonance as it is the first counting event towards qualification for the 2012 Olympic Games in London.
Given the championships' Olympic significance, it's no surprise to see Great Britain fielding an extremely strong squad featuring past and current Olympic and world champions.
A total of 48 European Union nations will take part in the event.
The event also includes the European Elite Madison Championships on Sunday, November 7.
Cycling Weekly will be covering the European Track Championships with daily reports and results here on www.cyclingweekly.com
European Track Champions 2010 (results)
Women's team pursuit: Great Britain
Men's team pursuit: Great Britain
Women's team sprint: France
Men's team sprint: Germany
Women's sprint: Sandie Clair (France)
Men's sprint: Denis Dmitriev (Russia)
Men's madison: Czech Republic 2 (Martin Blaha, Jiri Hochmann)
Men's Keirin: Jason Kenny (Great Britain)
Women's Keirin: Olga Panarina (Belarus)
Men's omnium: Roger Kluge (Germany)
Women's omnium: Leire Olaberria (Spain)
European Track Championships 2010: Latest news
More British medals on the cards in Poland
Schoolboy error spell early exit for Hoy
Team pursuit performances show British depth of talent
Britain in pole position in three of four events
Hoy's modest Euro Track Champs expectations
Novice cyclist Galloway begins Olympic bid
GB team for Euro Track Champs announced
British Cycling reveals new Academy intake
Hoy back on top form at Revolution
European Track Championships 2010: Reports and results
Day 3 final: Britain top medal table at Track Euros
Day 3, Kenny wins Keirin title
Day 2, Kenny takes bronze after rival disqualified for dangerous racing
Day 1, evening session: Two golds for Britain in team pursuit; silver and bronze in team sprint
Day 1, morning session: Britain in pole position for three events
European Track Championships 2010: Photo galleries
Day 3 evening session photo gallery by Andy Jones
Day 3 morning session photo gallery by Andy Jones
Day 2 photo gallery by Andy Jones
Day 1 photo gallery by Andy Jones
European Track Championships 2010: Schedule
All times are local time. Only major events listed below. M=men's, W=women's
Friday, November 5 2010
20.15, M - Team Pursuit finals 3-4 & 1-2
20.30, W - Team Pursuit finals 3-4 & 1-2
22.01, M - Team Sprint finals 3-4 & 1-2
22.07, W - Team Sprint finals 3-4 & 1-2
Saturday, November 6 2010
14.20, M - Omnium I, Flying lap
15.20, W - Omnium I, Flying lap
16.36, M - Omnium II, Points race 30km
19.12, W - Omnium II, Points race 20km
19.54, M - Omnium III, Elimination race
20.31, W - Sprint finals 3-4 & 1-2 (1st)
20.37, M - Sprint finals 3-4 & 1-2 (1st)
20.43, W - Omnium III, elimination race
20.58, M - Sprint finals 3-4 & 1-2 (2nd)
21.04, W - Sprint finals 3-4 & 1-2 (2nd)
21.10, M - Sprint finals 3-4 & 1-2 (3rd i.r.)
21.13, W - Sprint finals 3-4 & 1-2 (3rd i.r.)
Sunday, November 7 2010
12.10, M - Omnium IV, Individual Pursuit 4km
14.09, W - Omnium IV, Individual Pursuit 3km
17.16, M - Omnium V, Scratch race 15km
17.36, W - Omnium V, Scratch race 10km
17.51, M - Madison, European Elite Madison Final 50km
18.51, W - Keirin final places 7 to 12
18.55, W - Keirin final places 1 to 6
18.59, M - Keirin final places 7 to 12
19.03, M - Keirin final places 1 to 64
19.31, W - Omnium final 500m TT
19.56, M - Omnium final kilometre TT
European Track Championships 2010: TV coverage
British Eurosport will be showing live coverage of the championships
throughout the event. British Eurosport is available on cable and
satellite systems
Fri, Nov 5: 5.10-6.10pm, Day one highlights, British Eurosport
Fri, Nov 5: 7.15-9.30pm, Day one LIVE, British Eurosport
Sat, Nov 6: 12-1.30pm, Day two LIVE, British Eurosport
Sat, Nov 6: 5-6pm, Day two highlights, British Eurosport
Sat, Nov 6: 6-8.30pm, Day two LIVE, British Eurosport
Sun, Nov 7: 12.25-2.30pm, Day three LIVE, British Eurosport 2
Sun, Nov 7: 4-7.45pm, Day three LIVE, British Eurosport 2
Sun, Nov 7: 11-12 midnight, Day three highlights, British Eurosport 2
European Track Championships 2010: British team
Men's Sprint
Matt Crampton
Chris Hoy
Jason Kenny
Men's Endurance
Steven Burke
Ed Clancy
Jason Queally
Luke Rowe
Andy Tennant
Women's Sprint
Victoria Pendleton
Jess Varnish
Women's Endurance
Katie Colclough
Wendy Houvenaghel
Laura Trott
Claire Galloway
Related links

British national track championships 2010: ResultsOlympic track shake up, what will it mean?2010 track cycling world championships: Cycling Weekly's coverage indexInternational track results
Cycling Weekly's Dummies Guide to Track Racing
External link
European Track Championships official website
Thank you for reading 20 articles this month* Join now for unlimited access
Enjoy your first month for just £1 / $1 / €1
*Read 5 free articles per month without a subscription
Join now for unlimited access
Try first month for just £1 / $1 / €1