Graeme Obree film-maker seeks funds to complete project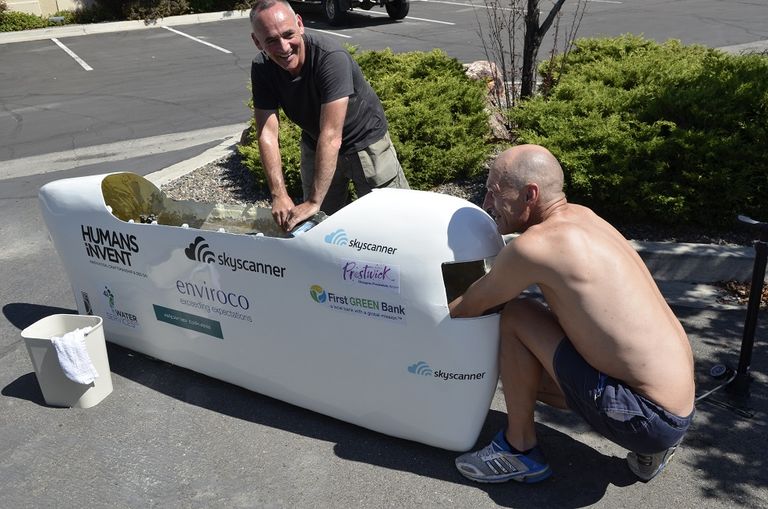 Film-maker David Street of Journey Pictures is appealing for funds to enable him to finish his film of Graeme Obree's human powered vehicle world record attempt, 'The Outsider'.
Obree attempted to beat the world record for a human powered vehicle in the summer, and Street followed Obree's preparations for the event over a two-year period including how he developed 'The Beastie'. He is seeking a total of £20,000, £4,400 of which has already been pledged by supporters, to complete editing the film.
"This is a love story, a story about a man and a bike, but no ordinary man and no ordinary bike," says Street.
"The story features ambition, survival, determination, dedication, design, genius, craft, and passion. It's the story of a man's determination to rehabilitate and redefine himself, proving that he wasn't just the 'washing machine man'."
Interested parties can donate to the project using the online Kickstarter scheme. Donors will be able to access a range of benefits depending on how much they give to the project. Those who pledge £10 or more will be able to access a digital stream of the film; and at the other end of the scale, those donating £5,000 or more will be named as sponsor on the film itself and where they can attend an exclusive preview of the film and a Q&A session with Obree.
More details on how to support the film and a preview can be found on its Kickstarter page.
Watch a trailer for the film below...