Great Britain's new team kit for 2013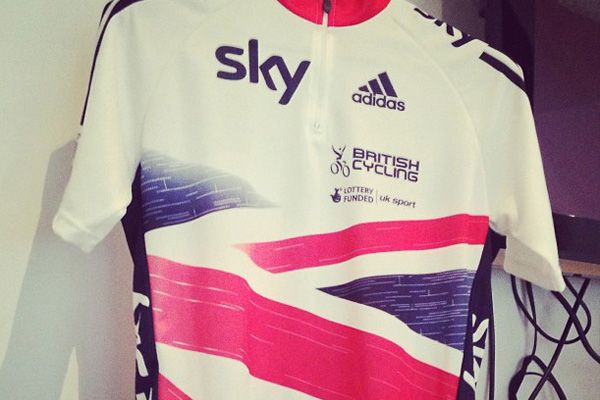 British Cycling's national riders will roll out in a new kit in 2013, the first major change to the strip in years.
A picture of what looks like the new Great Britain jersey was found posted on a bike shop's Facebook page, and is a major departure from the current kit that is predominantly red, white and blue.
The jersey we found online is still made by Adidas and predominantly white, with the British union flag across the stomach - although this appears to be upside down. The name Sky is positioned on the chest and down the sides in black panels, and the Adidas three stripe runs down the arm. Pictures of the shorts weren't posted.
The new kit's first outing will be the track world cup in Mexico, in mid January and then worn again at the world track championships in February. We should find out if this is the jersey in early January.
The new Great Britain kit. Picture from Sigma Sport's Facebook page






The current GB kit having its last outing at the Glasgow world cup