'Hands off' ASBO for London cycle thief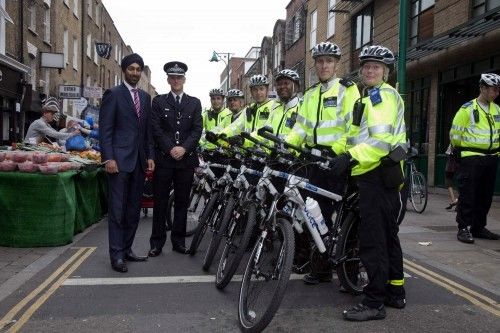 A 17 year old cycle thief from London has been given an Anti Social Behaviour Order (ASBO) which bans him from so much as touching a bike for the next three years unless he has documentation proving he owns it.
Reece Robertson, from Islington, was handed down the sentence at Highbury Corner Magistrates Court last Tuesday following an investigation by the Metropolitan Police Service Cycle Task Force.
As well as the ASBO, Robertson was given a supervision order and will be required to be on a curfew for three months.
A second man, 19 year old Steven Dedman from Islington, was also sentenced and imprisoned for six weeks.
Robertson was caught red handed cutting the lock of a bike at Exmouth Market, North London, last September. He was arrested and subsequently charged for theft of a pedal cycle - as was Dedman who'd been complicit in the crime.
Commander Adiran Hanstock, of Safer Transport Command said: "This is a significant decision of the court which has resulted in harsh sentences for two youths who committed the intentional theft of a cycle; a restrictive ASBO for one and time in jail for the other.
"Cycle theft is a crime that can have a considerable impact on victims and the MPS and its policing partners, Transport for London will continue to target those involved and arrest them wherever possible."
Related Link
New Police Cycle Task Force for London