How to choose the perfect kit for a summer cycling challenge
Why Santic's head-to-toe collection won't let you down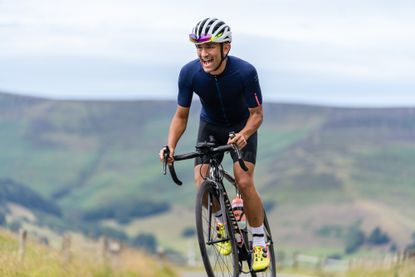 (Image credit: Helium Media)
Get The Leadout Newsletter
The latest race content, interviews, features, reviews and expert buying guides, direct to your inbox!
Thank you for signing up to The Pick. You will receive a verification email shortly.
There was a problem. Please refresh the page and try again.
Every summer I like to set myself a new challenge to really push myself on my bike , and this year is no different. One evening I was flicking through the pages of Simon Warren's 100 Greatest Cycling Climbs book, which if you don't know, is what he has recorded as being the best 100 climbs in the UK.
This prompted me to ask myself, how many of these could I tick off in a day? Clearly a challenge of this scale was going to take some finely tuned logistics to ensure that my time on the bike was maximised.
I started in Matlock, Derbyshire, in the south of the Peaks at the crack of dawn, with my sights set on Riber as the first climb of the day. In my mind I wanted to be able to tick off at least twenty climbs and doing this would only be possible if I drove between each climb to minimise the time lost between each one.
The only downside to this strategy is that I would be throwing myself in at the bottom of each climb with minimal warm up… definitely not advised when taking on 25% ramps!
It's fair to say that taking on this ride was never going to be an easy task and I knew I was going to need some top tier kit to help me out. I needed clothing that would perform well both on the bike but also be incredibly comfortable when I was off it as well. This is where Santic came to the rescue.
Based in Asia, Santic makes premium cycling clothing at a very reasonable price. They've developed their kit in conjunction with continental teams like Ljubljana Gusto Santic, Team Wibatech Santic, Minsk cycling club, and they also worked with Intermarche Wanty Gobert from 2018 to 2022 so it's fair to say they know what cyclists need to perform well.
When given the choice for what I wanted to wear for my challenge I decided to don their Twitter Bib Shorts, which incorporate an italian made chamois designed for long days in the saddle, ideal for what I was planning.
Up top, I had their Azuni summer jersey which has been designed to keep the rider cool and wick sweat away from the skin for ultimate comfort. The fabric has a great elasticity to it so I found it hugged my figure really well and provided a very comfortable fit.
It also has vented side panels to help with temperature regulation, a 3.5cm silicone gripper to hold it in place and, of course, the classic rear three pockets for holding your possessions but with the added benefit of some waterproofing.
I'd be making an early start, so I also asked Santic for a second layer to keep the chill off as I eased into the mammoth ride. Santic came through and supplied me with their Cangjie long sleeve jersey.
It's lightweight and durable and again because of the design, it slipped into shape around my figure and wasn't flapping around in the wind. The fabric also works nicely with my short sleeve jersey as it too helps wick moisture away from the skin.
The three back pockets are also accompanied by an extra zipped one to store either your keys or money for that extra piece of mind. Having this extra layer allowed me to warm up gradually and not fight the cold before the sun had had its chance to raise the temperature.
On my feet I was wearing the Santic Alpha 2.0 shoes. These feature a double Atop closure system meaning I could refine the tightness of the shoes down the length of my foot with ease.
The Alphas also have Santic's updated lightweight carbon sole for seamless power transfer. Not only do they help you put the power down but they have a large vent at the bottom which will keep your feet cool, dry and fresh.
One cleat positioning faux pas that is often made by cyclists is having them too far forward so Santic have taken this on board and moved the cleat mounts slightly further back to alleviate this problem. Having the cleats positioned a bit further back optimises your pedalling efficiency and also reduces the chances of knee pain.
Sign up on Santic now to get a 10% off coupon.
Get The Leadout Newsletter
The latest race content, interviews, features, reviews and expert buying guides, direct to your inbox!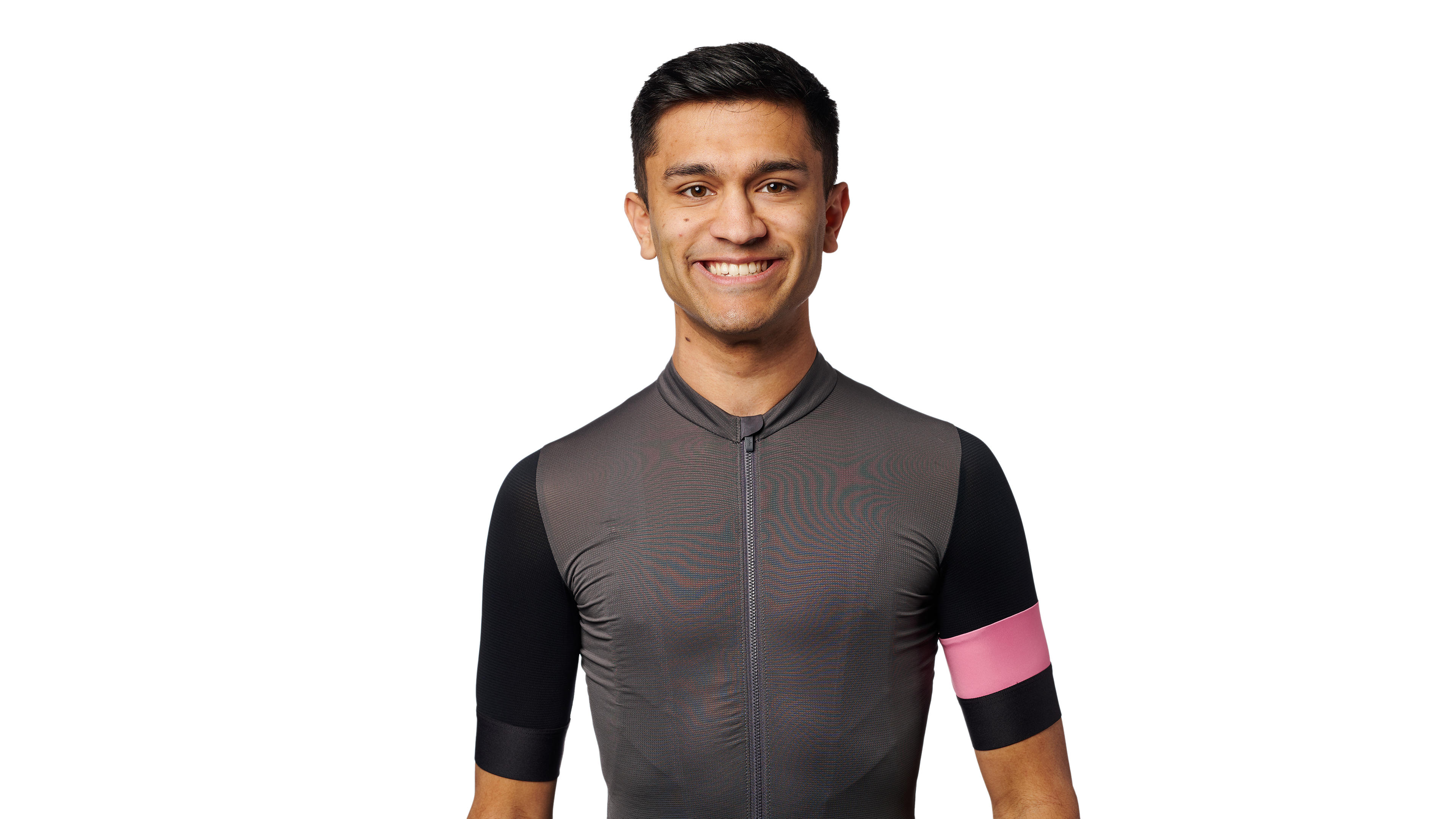 After discovering his love of cycling in college, Sam has always kept two wheels very close. Having spent over five years working in a couple of local bike shops, it's fair to say he enjoys getting hands on. He also loves to push himself to ride ever longer distances and to explore as many new places as possible.
Sam has been Cycling Weekly's video manager since January 2022. You'll find him on our YouTube channel where he brings you the latest cycling tech news, rides, reviews and all of the most important new launches while taking in some incredible cycling adventures too.