Lance Armstrong refuses to cooperate with USADA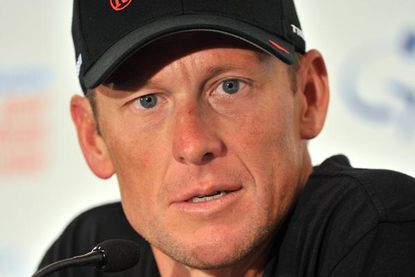 Lance Armstrong refuses to cooperate under oath in a
US Anti-Doping Agency (USADA) investigation despite admitting years of doping in a high-profile television interview. USADA had set a deadline for Armstrong to respond to its request to help it in its investigation, but the deadline has now passed.
Armstrong admitted to EPO use, blood transfusions and other cheating in an interview with Oprah Winfrey last month. However, he appeared to revert to the bullying characteristics from his cycling years in a statement issued yesterday.
Through his lawyer, Tim Herman, Armstrong said that he would not help USADA "to selectively conduct American prosecutions that only demonise selected individuals."
The 41-year-old Texan told Winfrey: "I am paying the price but I deserve it." His statement, however, shows that he remains bitter from his USADA dealings.
The agency's CEO Travis Tygart took up the investigation last February and by August, had enough evidence to find Armstrong guilty. It suspended him from competition for life and stripped him of all results since August 1998, including all seven Tour de France wins.
Armstrong wants to play the game by his rules, according to Herman.
"Lance is willing to cooperate fully and has been very clear: He will be the first man through the door, and once inside will answer every question, at an international tribunal formed to comprehensively address pro cycling, an almost exclusively European sport," explained Herman.
"We remain hopeful that an international effort will be mounted, and we will do everything we can to facilitate that result. In the meantime, for several reasons, Lance will not participate in USADA's efforts to selectively conduct American prosecutions that only demonise selected individuals while failing to address the 95 percent of the sport over which USADA has no jurisdiction."
USADA indicated Armstrong seems to be concerned of telling the truth under oath.
"We have provided Mr Armstrong several opportunities to assist in our ongoing efforts to clean up the sport of cycling. Following his recent television interview, we again invited him to come in and provide honest information, and he was informed in writing by the World Anti-Doping Agency (WADA) that this was the appropriate avenue for him if he wanted to be part of the solution," said Tygart in a press release.
"Over the last few weeks, he has led us to believe that he wanted to come in and assist USADA, but was worried of potential criminal and civil liability if he did so. Today we learned from the media that Mr Armstrong is choosing not to come in and be truthful and that he will not take the opportunity to work toward righting his wrongs in sport."
Armstrong faces several legal battles resulting from the agency's Reasoned Decision document published on October 10 and his admission to doping.
The Sunday Times is suing Armstrong for $1.5m (£1m) to reclaim damages, SCA Promotions is demanding bonuses to be repaid, estimated at $12m (£8.5m), and the US government is planning a $95m (£59m) whistle blower lawsuit.
The agency's investigation involved several of Armstrong's team-mates and still sees many others on the hook, including his long-time friend and team manager, Johan Bruyneel
Tygart added, "At this time we are moving forward with our investigation without him and we will continue to work closely with WADA and other appropriate and responsible international authorities to fulfil our promise to clean athletes to protect their right to compete on a drug free playing field."
Related links
Lance Armstrong: Not possible to cooperate with USADA by February 6 deadline
Armstrong 'continued to lie' in Oprah interview
The Lance Armstrong confession: Part two
Lance Armstrong opens up to Oprah: Part one
Oprah Winfrey mesmerised and riveted by Armstrong interview
US government set to join Armstrong whistleblower case
Lance Armstrong confesses to doping
Thank you for reading 20 articles this month* Join now for unlimited access
Enjoy your first month for just £1 / $1 / €1
*Read 5 free articles per month without a subscription
Join now for unlimited access
Try first month for just £1 / $1 / €1