£750,000 for The Bike Station to boost cycling in Edinburgh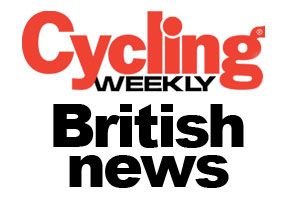 The £750,000 Scottish Government grant awarded The Bike Station, the Edinburgh campaign group, could attract a further 2,500 cyclists on to the streets of the Scottish capital.
The Bike Station, one of Scotland's biggest cycling organisations, is claimed to be one of the UK's largest cycling social enterprises. They will use the grant to finance several campaigns over the next 15 months, with help from their partners who include the Edinburgh Bicycle Co-op.
The Bike Station has recruited eight full time staff to go out and engage with people, discover their travel habits and attempt to influence prospective cyclists to, if not actually take up cycling, into making more sustainable travel choices. To this end they will also hand out free bus passes, discounted membership of the City Car Club.
For those they win over to cycling, there are a free loans of Brompton bikes, electric bikes and standard bikes, plus an offer cycle training. Bike Station's Mark Sydenham said: "Obviously, the main aim is to increase cycling, but there is a large element of public transport and walking work, as well for those who really don't want to, or can't cycle.
The Bike Station has also repaired and serviced over 2,500 bikes - 38 per cent more than last year - and given them to people who otherwise would not ride a bike. They hope to extend their operations to Perth, opening The Bike Station there in 2011.
Sydenham adds that they are also set to become accredited for City and Guilds in bike maintenance - "the first in Scotland and the fourth in the UK".
Thank you for reading 10 articles this month* Join now for unlimited access
Enjoy your first month for just £1 / $1 / €1
*Read 5 free articles per month without a subscription
Join now for unlimited access
Try first month for just £1 / $1 / €1
Keith Bingham joined the Cycling Weekly team in the summer of 1971, and retired in 2011. During his time, he covered numerous Tours de France, Milk Races and everything in-between. He was well known for his long-running 'Bikewatch' column, and played a pivotal role in fighting for the future of once at-threat cycling venues such as Hog Hill and Herne Hill Velodrome.