Andy Tennant speaks out to defend British Cycling approach over bullying claims
Former world champion says that British Cycling should "not be everyone's friend"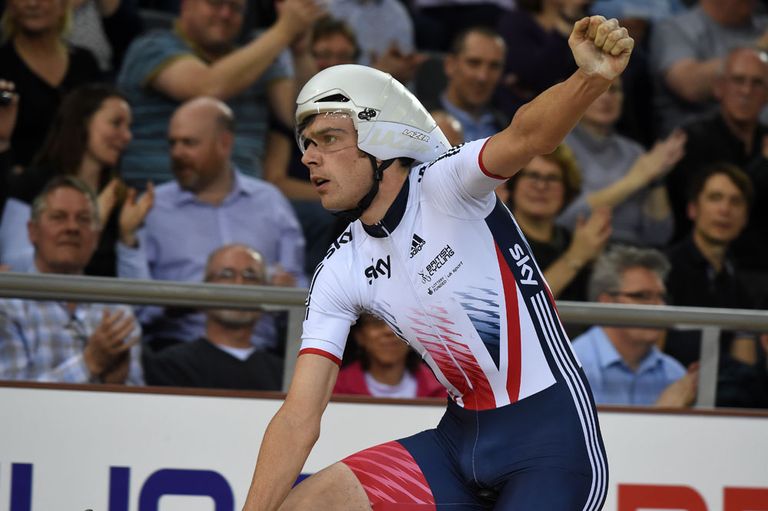 (Image credit: Andy Jones)
Former world champion Andy Tennant has spoken out in defence of British Cycling after fresh claims were made about a culture of bullying at the organisation.
Wendy Houvenaghel was the latest rider to say that she experienced bullying during her time with British Cycling, saying that the decision not to pick her for the London 2012 Olympics was related to her age.
"I can certainly relate to the bullying," Houvenaghel said. "For me, I felt it was more ageism. Being a little bit older than my team-mates didn't seem to be something that the staff necessarily wanted for 2012."
>>> Lizzie Deignan opens up about British Cycling: 'They let me down big time'
However Tennant, who also narrowly missed out on spots in the Olympic teams in 2012 and 2016, has defended British Cycling's approach.
"It's great to be all cuddly and care bears but in my opinion they shouldn't be spending time on us – I mean me and Wendy on this occasion – when they've got four riders who have got to go and win a medal, that's what they are there for," Tennant told the Press Association and various national newspapers.
"The programme is about Olympic success, that's what it's for. I've had two disappointments, so I'm the full nearly man"
"But at the end of the day I've signed up for elite sport which we all know is a s*** place to be at times. Life's not fair, is it? Life's s***.
"We're here to perform and win medals. We're not here to be everyone's friend, have a cosy coffee morning and sort each other's problems out."
>>> New British Cycling performance director 'disappointed' with 'desire to hang people out to dry'
Tennant will ride for the Great Britain team at the Track World Championships which start in Hong Kong on April 12.
Among those joining Tennant in Hong Kong will be Lewis Oliva, who echoed Tennant's sentiments in an interview with BBC Sport.
"It's a performance programme, not a day care centre," Oliva said.
"You're not taking people in off the streets and giving them something to do. It's performance-based so it's about medals and that's the bottom line.
"If athletes really are not happy with how the programme is and if you're not convinced with how things are being run, you've always got the opportunity to leave."
>>> Jess Varnish considering legal action against British Cycling
British Cycling has been subject to an independent review by UK Sport into allegations of bullying and sexism in its World Class Programme.
The review panel had initially been due to publish it findings in autumn 2016, but this was then pushed back to March 2017, and now appears to have delayed further.