New British Cycling performance director 'disappointed' with 'desire to hang people out to dry'
Stephen Park says that he feels that the allegations of sexism and bullying within British Cycling have been 'sensationalised'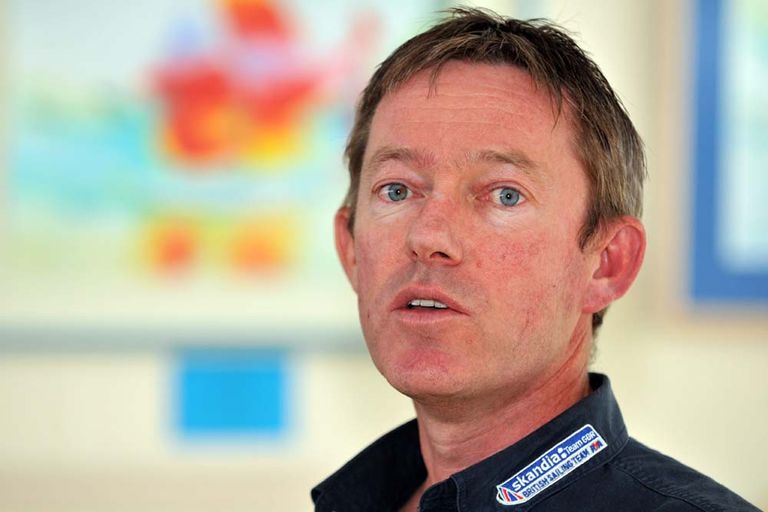 (Image credit: Geoff Moore/REX/Shutterstock)
British Cycling's new performance director, Stephen Park, says that he feels the allegations of sexism and bullying within the organisation have been 'sensationalised'.
Park was appointed by BC in December, filling the role that was left vacant by Sir Dave Brailsford in 2014. He was previously Royal Yachting Association's Olympic manager for over 15 years.
>>> British Cycling appoints former sailing coach as new performance director
Park stepped into the role amid an on-going furore surrounding allegations of sexism and bullying within the GB cycling camp. Allegations made by former track sprinter Jess Varnish led to the resignation of technical director Shane Sutton last April. Last week, former GB endurance rider Wendy Houvenaghel also said that she had been subjected to sexism, and said that there was a 'culture of fear' in the team.
Speaking to the Telegraph, Park said that he wasn't part of BC at the time that the allegations relate to, but he did not shy away from expressing his opinion on the situation, and the way in which it has been covered.
"Look, I wasn't there, so I can't say for sure whether that was the case or not for all the people," Park told the Telegraph. "You can only take on board what they have said. But there's almost a desire at the moment to sensationalise and hang people out to dry and I find some of that quite disappointing actually..."
>>> Wendy Houvenaghel says she experienced bullying and sexism in British Cycling
Park says that some of the issues raised by the historical allegations and subsequent review of BC have already been addressed, and he says that he was not overly concerned when he was appointed.
"A lot of the things being raised in the various reviews and reports, there is already a lot of work being done to address a lot of the concerns; to improve the governance and organisational structure. That journey has already begun. So I wasn't so worried about that."
Park also said that he has spoken with riders and staff, and that the views publicly expressed by some are not necessarily shared by everyone.
"They may or may not have been representative of one or two people's individual experiences within the programme - and of course that doesn't make it alright - but they weren't representative across the programmes."
He continued: "All the athletes are not going to be happy all the time. That is a given. The important thing is that they understand what you're doing and why you're doing it, that you have sound reasoning, that you have been happy to talk and explain to them about what it is. They might not agree with it but they understand it."