Jess Varnish alleges 'sexism' in Great Britain team: British Cycling and Shane Sutton issue statement
Track sprinter Jess Varnish gives interview with Daily Mail in light of not being contracted to continue in Great Britain team - Alleges she was told to 'get on with having a baby' - British Cycling and team technical director Shane Sutton issue statement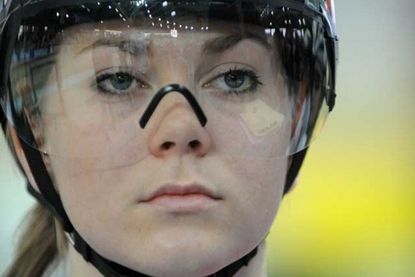 Former Great Britain track sprinter Jess Varnish has said that she was subjected to 'sexist' comments during her time on the national team.
Varnish made the comments in an interview with the Daily Mail published on Friday evening, April 22, in light of losing her place on the Great Britain team.
According to Varnish, British Cycling technical director Shane Sutton told Varnish to 'move on and get on with having a baby'. She also alleges that she was subjected to statement about her physical appearance.
>>> Jess Varnish dropped from British Cycling Olympic programme on 'performance grounds'
"Don't get me wrong, the boys don't get it easy,' Varnish told the Daily Mail, 'but I can't imagine him [Sutton] saying something to one of the men about their body shape or telling them to go off and have a baby."
In answer to the Daily Mail article, British Cycling and Sutton issued a joint statement on Saturday.
"I wholeheartedly deny that I said or did anything other than act with complete professionalism in my dealings with Jess," said Sutton.
"As with all other riders on the track programme, she was subject to a performance review following the worlds and the data did not justify Jess retaining a lottery-funded place on the podium programme as an athlete with medal potential in this Olympic cycle or the next.
"Jess has been a great athlete to work with and it's important to me that the valuable contribution she made to British Cycling and women's cycling during her time on the Great Britain Cycling Team is not forgotten."
>>> 'Team sprint women have not been good enough,' says Shane Sutton after Jess Varnish criticism
British Cycling said that Varnish had not made accusations of sexism prior to the article being published.
"At no point in the performance review or the appeal process did Jess raise concerns about sexism, or any other form of discriminatory behaviour, in the Great Britain Cycling Team.
"However, we are fully committed to the principles and active promotion of equality of opportunity. As such, we treat any such allegations with the utmost seriousness and we will be contacting Jess to offer to discuss her concerns in full."
Watch: How to clean your road bike in seven minutes
Varnish specialised in the team sprint, individual sprint and keirin disciplines. She was part of BC's Olympic Development Programme as a junior, and progressed through the senior ranks.
She partnered Victoria Pendleton in the team sprint at the 2012 London Olympics, but the duo were relegated after an illegal change, and missed out on riding for a medal.
Varnish and team sprint partner Katy Marchant failed to qualify a place at the 2016 Olympic Games in Rio de Janeiro after placing fifth in the Track World Championships in March.
In a subsequent television interview with the BBC, Varnish criticised the British team's decision not to field them in more races in the lead-up to the World Championships.
Thank you for reading 20 articles this month* Join now for unlimited access
Enjoy your first month for just £1 / $1 / €1
*Read 5 free articles per month without a subscription
Join now for unlimited access
Try first month for just £1 / $1 / €1