Armstrong and Catlin drop anti-doping programme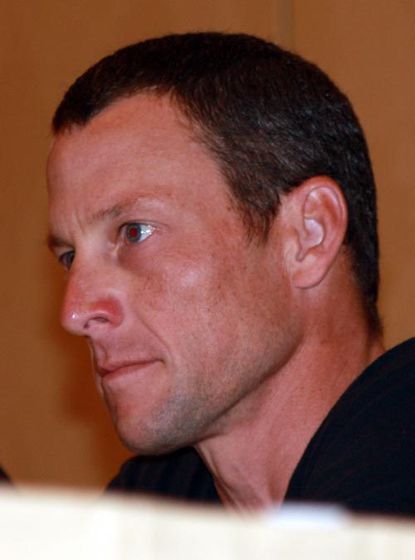 Remember the fanfare back in September, when Lance Armstrong sat alongside the renowned anti-doping expert Don Catlin at his comeback press conferences? Armstrong was, in effect, saying ?This man is going to demonstrate I?m racing clean?.
It was one of the cornerstones of Armstrong?s comeback, and a huge PR move to reassure those who had doubts about him. Catlin would have as much access as he needed, Armstrong would submit to whatever tested the anti-doping guru thought relevant, and all the results would be subjected to scrutiny. The transparency sounded great.
There was slightly less fanfare yesterday when it was announced that Armstrong and Catlin had quietly dropped their programme.
Don?t panic, though, said Team Armstrong, because he would still be tested by Rasmus Damsgaard, who is running Astana?s internal anti-doping programme.
Damsgaard was ditched by the Saxo Bank team last week, because Bjarne Riis felt there was too much of an overlap with the UCI?s biological passport system, of which we know precious few details.
That came on the heels of allegations that perhaps Damsgaard was too cosy with Riis?s team, and had accepted a team bicycle as a gift.
So, all is well then. Even when attempting to demonstrate transparency, cycling?s key figures seem capable of making an all-mighty foul up.
Armstrong, though, stands accused of playing the PR card to maximum effect when it suited him by unveiling plans for a tight, transparent anti-doping programme, then quietly backing away once all the hoopla had died down.
?I will subject myself to whatever he wants,? he said back in September. By the turn of the year, nothing had happened. Armstrong and Catlin had struggled to get together as many times as they?d liked, samples were yet to be taken. Only on the eve of his competitive return at the Tour Down Under did Armstrong say the programme was underway.
According to Catlin?s Anti-Doping Sciences Institute one sample was taken. One.
The reason for ditching Catlin? It?s too difficult and too costly.
Too difficult? Well, the logistics must have been very difficult if Armstrong was only able to provide a single sample in five months. It?s not even that they collected dozens of samples in that time but struggled to cope with the analysis of them.
Too costly? Too costly for an athlete with the backing of Trek, Nike and Oakley. Too costly for a rider who is not costing his team a penny in salary?
Too costly for a rider who was reportedly paid a seven-figure appearance fee to race at the Tour Down Under?
Armstrong came back to the sport talking loudly about transparency, about how he accepted a certain level of scrutiny because of the allegations surrounding his past.
The programme designed for Armstrong by Catlin was to be the most advanced and most comprehensive in anti-doping history. Results were to be published on the internet, although recently Armstrong admitted worries that unqualified people might misinterpret the complex data.
But that fear should surely have crossed his mind right at the start. Why shout from the rooftops about allowing the public to judge him on the basis of his blood profiles, only to realise that perhaps the public isn?t really qualified?
Because it was great PR, that?s why. And a lot of people swallowed it.
Armstrong says he has been tested 17 times by the various authrorised bodies since he announced his comeback, and that may well be true, but no one has confirmed it.
He can Twitter all he likes about how the testers just arrived, or just left, or just finished their cup of coffee and took his samples with them.
Armstrong has posted the results of seven tests, taken between October 6, 2008 and February 4, 2009, on www.livestrong.com
Armstrong?s people say they have requested other agencies release the data for the remaining tests, and in the interests of transparency they must do, because otherwise the seven published results have absolutely no context.
If you?re going to be transparent, you can?t say you?ve been tested 17 times to gain a particular reaction, then publish only seven results.
Otherwise all Armstrong is doing is reaffirming to the converted something they already believe, and giving the doubters big gaps to fill in. For example, there?s a big gap in the published tests between December 12, 2008 and February 4, 2009 ? a gap during which Armstrong rode the Tour Down Under.
Wouldn?t it have been a lot better to have waited until it was possible to present the full picture?
After all, if you are going to make significant PR capital from bold claims then those claims must be backed up, not quietly filed away.
RELATED LINK
The Wednesday Comment ? February 11
Thank you for reading 20 articles this month* Join now for unlimited access
Enjoy your first month for just £1 / $1 / €1
*Read 5 free articles per month without a subscription
Join now for unlimited access
Try first month for just £1 / $1 / €1