ARMSTRONG SAYS HE COULD NOT HAVE HOPED FOR A DIFFERENT TOUR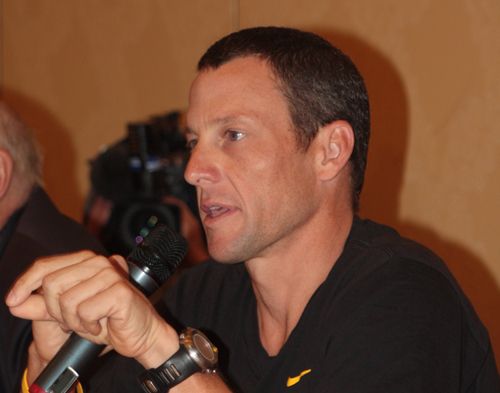 In spite of his absence at the official presentation of the route of the 2009 Tour de France in Paris yesterday, seven-time Tour champion Lance Armstrong said of the route, "I could not have hoped for a different Tour".
"The route of the 2009 Tour de France strikes me as innovative and very interesting," said Armstrong.
"From its start in Monte Carlo with a 15km time trial, to the reinstatement of the team time trial, to stages in my old hometown of Girona all the way to my old friend the Ventoux, I could not have hoped for a different Tour."
"While there has been a fair bit of tension and numerous disagreements with the Tour and its organisers, I am well aware that there is new leadership at ASO and I look forward to upcoming conversations and to a mutually beneficial future together.
"Whether it's promoting the Livestrong global cancer campaign or making the biggest bike race in the world the gem that it deserves to be, I look forward to next year," although it still remains to be decided whether Armstrong will actually compete in the Tour, after stating his intention to ride the Giro d'Italia.
"I would also like to recognise the UCI and commend them for their aggressive stance against doping, a stance that is unmatched in all of world sport.
"Lastly , as to the leadership of the Astana team in 2009. It is illogical to pre-select a leader for any race in October of the previous year. We are blessed at Astana to have the strongest team in the world and I look forward to riding with all of these great riders. I have been around long enough to know that cycling is a team sport and I am fully committed to supporting the strongest rider in any race. Whether that's me, Alberto Contador, Levi Leipheimer, or Andreas Klöden.?