Auto-unlocking bike lock smashes funding target with weeks to spare
The LINKA smart lock means that you'll never have to carry a key again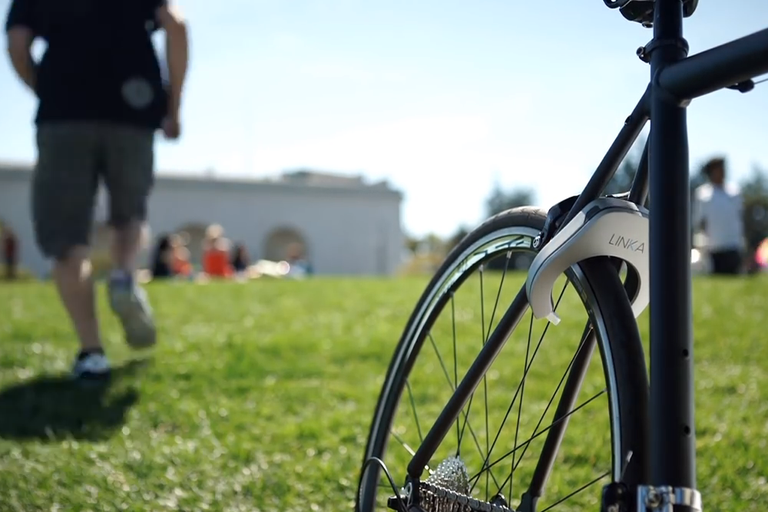 A revolutionary new bike lock has raised more than double its $25,000 funding target with nearly three weeks left to pledge on Kickstarter.
The LINKA lock, which weighs in at less than 500g and which the manufacturers claim will work on 85% of traditional commuter bikes, operates by recognising the bike's owner through their smartphone.
At the press of a button, a 9mm hardened square steel ring will slide into place to immobilise the wheel, while phone-less access is also available through a four-digit pass code that can be entered into the device.
There is also the further option of a lasso chain made of 10mm square hardened chain links to provide added security.
Tamper alerts will kick in and send a smartphone notification if the bike is under threat, as well as if you go out of the device's 400ft range. It is also equipped with a 100 dB siren.
http://www.youtube.com/watch?v=LKxFC6KJTf0
And perhaps most intriguingly, the system offers 'community tracking'. What that means is that, if stolen, a LINKA-locked bike will be connected to every other LINKA-locked bike, and its GPS co-ordinates will be recorded and notified to you whenever it crosses one's path.
The first devices are due to begin shipping in November.