Average motorist wastes five days and spends £1,000 per year sitting in traffic, report finds
Councils urged to combat traffic through encouraging cycling and other forms of sustainable transport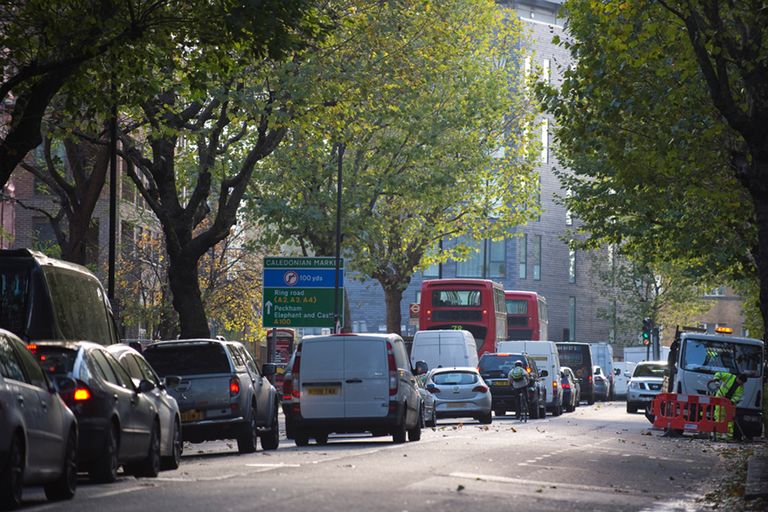 With the average motorist spending nearly a week each year stuck in traffic, congestion on Britain's roads could cost the economy £300 billion per year by 2030, a report has found
Analysis by the Local Government Association (LGA) found that worsening congestion meant that motorists are wasting on average £968 per year while sitting in stationary traffic, a problem that could only get worse with traffic levels expected to increase by 55 per cent by 2040 if local councils do not have an effective congestion strategy.
>>> Survey reveals just how little some motorists know about cyclists' rights
"Congestion can have a significant impact on our towns, cities and communities, and act as a drag on local growth. Worse still, it can lead to toxic air and reduced quality of life," said Cllr Judith Blake, the LGA's transport spokesperson.
"When the average motorist is spending a working week every year sat in traffic on major roads, and losing almost a £1,000 in the process, it's clear that councils need to be able to do more to tackle this growing problem."
One of the case studies in the report outlined how Bristol had managed to reduce congestion through cycling initiatives which saw levels of cycling in the city increasing by 23 per cent over the last eight years.
>>> Watch: Cyclists forced to ride into oncoming traffic as pared cars block cycle path in Dublin
"Councils are working hard to combat traffic and congestion," Cllr Blake continued, "but they need long-term consistent funding to invest in local roads and need greater powers to solve the problem and introduce attractive alternatives to car journeys, such as through public transport, walking and cycling.
"This will help those that need to use the roads as well as those that have to live with the consequences of congestion."