Belgium football team's new cycling-inspired away kit looks awesome
The Belgian national football team will pay homage to the country's cycling heritage at next year's European Championships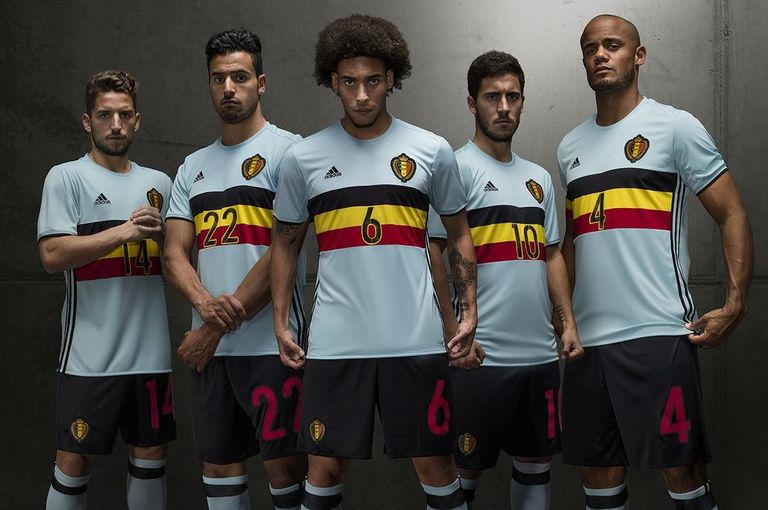 Belgian football is enjoying something of a zenith at the moment, with a squad full of world-class stars such as Eden Hazard and Kevin de Bruyne qualifying for the 2016 European Championships in France at a canter.
But, as we all know, bike racing is Belgium's premier sport and kit manufacturer Adidas has paid homage to the nation's rich cycling heritage with their new away kit for national side to wear at Euro 2016 next summer.
The top will be familiar to cycling fans as it is essentially the Belgian national champion's jersey, with a red, yellow and black tricolour across the middle of a sky blue shirt, the only difference being the Adidas and KBVB logos - and the absence of pockets on the back!
National team captain Vincent Kompany met Belgian sporting royalty Eddy Merckx last month, who no doubt had plenty of advice for the defender on how to sport the famous tricolour, having won the 1970 Tour de France as Belgian champion.