Better cycling infrastructure needed
Children and adults joined together to demand better cycling infrastructure in a Bedfordshire town.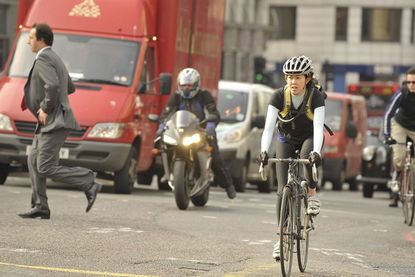 The Linslade Canal Festival, in Leighton Buzzard, had a Leighton Buzzcycles stand that attracted around 90 pro-cycling messages that will be delivered to Central Bedforshire councillors.
The messages, pinned on a bicycle, will be sent to the respective councillors to inform them that if they "want to reduce traffic congestion, help people stay active and healthy, bring more trade into the town and meet carbon reduction targets, spend more money on encouraging more people to cycle."
Buzzcycles' motivation to improve the quality of cycling in the area is part of the CTC's Space for Cycling campaign and a spokesman for the council said: "Their current campaign clearly demonstrates the public support for sustained investment in cycling facilities."
The Buzzcycles chairman, Peter Bate, claimed that money received from the central government Cycling Town pot in the past was spent on cycling infrastructure but that it did not go far enough.
Thank you for reading 20 articles this month* Join now for unlimited access
Enjoy your first month for just £1 / $1 / €1
*Read 5 free articles per month without a subscription
Join now for unlimited access
Try first month for just £1 / $1 / €1