Brazilian cyclist pulls off seamless track stand - with a gas bottle on his head (video)
It's not every day you see a man riding along balancing a gas bottle on his head, but this chap pulled off another balancing feat at the same time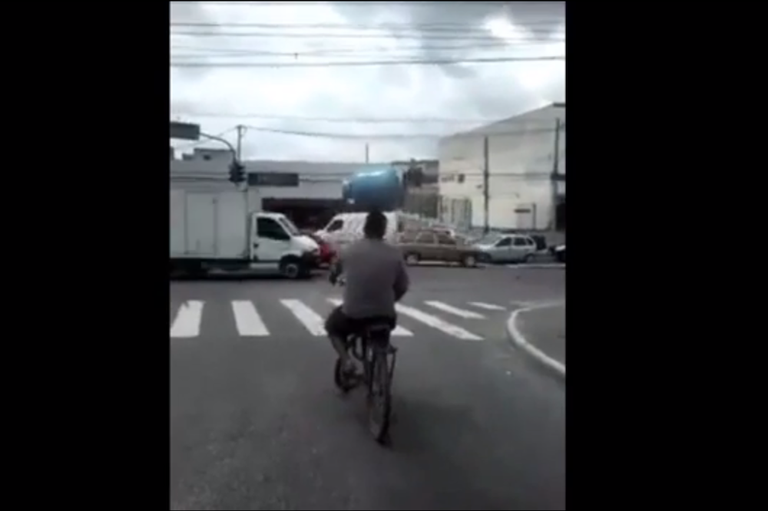 Have you ever tried to do a track stand at the traffic lights? Have you ever tried a track stand while balancing a gas bottle on your head?
This maverick in Sao Paulo combines the two with sublime ease and grace, barely even breaking a wobble when he approaches an intersection.
Smoothly cruising down the road with a blue gas bottle on his head, this chap makes it look like it's an everyday occurrence as he rolls past a guy on a moped.
Then when he gets to the junction he comes smoothly to a halt before pulling out one of the best track stands you will see for a long time, with the gas bottle not moving an inch.
Maybe the guys in the Revolution Series Longest Lap races could learn a thing or two from this expert, who is lacking only the sprint finish from the range of skills needed to excel in the Marymoor Crawl.