Bristol campaigners in favour of allowing cyclists to 'jump' red lights
Bristol cyclists have their say after Australian state of Victoria allows cycles to travel through red lights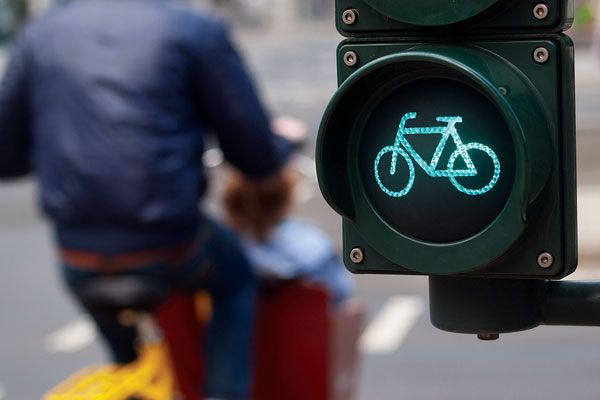 Cyclists jumping red lights infuriates fellow cyclists as much as other road users – but one UK city is in favour of cyclists interpreting a red light as give way.
The state of Victoria in Australia this week, amongst other suggestions designed to make cycling safer and more accessible, announced plans to authorise cyclists to travel through a red light.
Campaigners in Bristol told the Bristol Post that although unlikely to be replicated in the UK because of the country's legislative framework, they are fond of the scheme.
Bristol Cabinet member, Green Party's Gus Hoyt, said: "I agree with giving way on a red light if it was treated as a proper give way and not as a green light.
"It could keep the traffic moving and prevent cyclists clogging up junctions."
Those against the scheme cite the domino effect that could follow: namely, other road users treating the red-light as give way. Others state that it would be dangerous to all road users.
Local Sustrans regional director, Ian Barrett, did not address the red-light-give-way scenario but instead called on increase measures to improve cycling safety.
"What would help the most in Bristol would be to design deeper cycling integration into the road system.
"Reducing traffic speeds and extending the network of high quality routes where cyclists don't need to come into contact with many red lights or vehicles will make the most impact, enabling more people to cycle for their everyday journeys."