British Academy riders back in action in Italy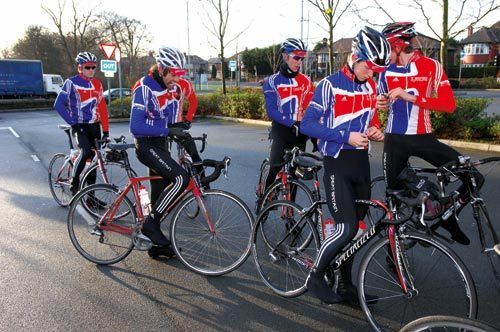 The British men's under 23 Academy team is back in Italy as they prepare for the final part of the road season and the world championships in Mendrisio, Switzerland.
On Sunday Pete Kennaugh finished eighth in the Trofeo Bastianelli near Rome and will target success in the GP Capodarco this weekend. Kennaugh won the Italian classic last year and so wears number one. The team for Capodarco also includes Erik Rowsell, Steven Burke, Jonathan McEvoy, Alex Dowsett, Luke Rowe, Andy Fenn and Mark Christian.
"Everybody came back from their break in pretty good shape and now they're working on their fitness," Coach Max Sciandri said. "It's important they get back up to speed and get race fit without worrying about results."
"The world championships is the big goal but riding the l'Avenir will also be vital experience for the lads, especially the first year riders like Luke Rowe, Mark Christian and Andy Fenn, because it's a mini Tour de France. Fortunately this year the route is not too difficult and so makes it good build-up for the world championships."
The Academy riders will ride other one-day races in August before tackling the tough Giro del Valle d'Aosta in the Italian Alps and the nine-day Tour de l'Avenir between September 5-13.
It is the first time the Academy team rides the l'Avenir and means they will not be able to ride the Tour of Britain.
Dowsett and Burke will not ride in France but instead target the national time trial championships in Winslow on September 6 as they prepare for the time trial at the world championships.