British Cycling hits back over Nicole Cooke's allegations of sexism in cycling
National federation highlights the work it has done to improve women's cycling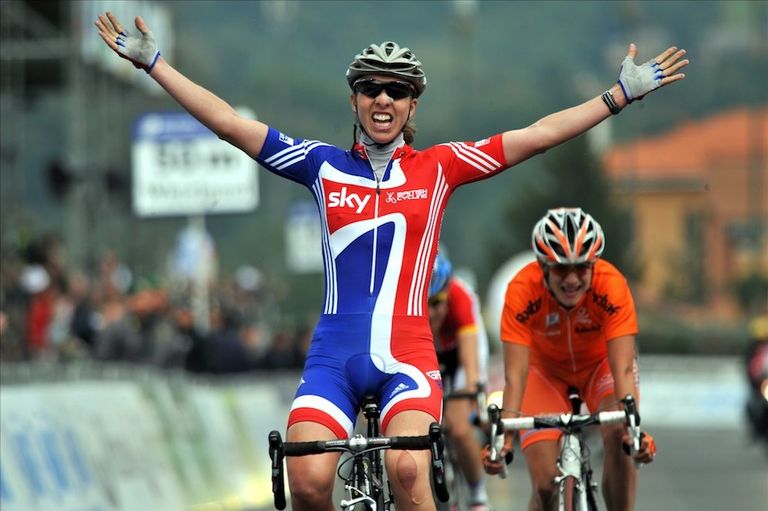 (Image credit: Watson)
British Cycling has responded to Nicole Cooke's damning evidence of sexism in the organisation with a statement that it is "absolutely committed to resolving the historic gender imbalance in our sport".
The statement, which was issued only hours after Cooke gave evidence to a parliamentary inquiry into sexism and doping in cycling but makes no explicit reference to Cooke's evidence, sets out the progress that British Cycling has made in introducing more women to cycling.
British Cycling points to the establishment of the Women's Tour in 2014, the "continued growth" of the female-only Breeze rides, and its rising female membership as evidence of its work to redress the gender imbalance in cycling.
>>> UCI increases women's race distances as standard of peloton improves
The statement also drew attention the British road team, with the World Class Programme now close to gender balance, and the elite female riders winning 28 medals at the London 2012 and Rio 2016 Olympic and Paralympic Games.
In her evidence to the Department for Culture, Media, and Sport select committee, Cooke, who spent ten years riding for the British national team and for trade teams between 2002 and 2012, described cycling as a "sport run by men, for men".
"Throughout my whole career, BC senior management and the Board could not have made it more clear to those they directed, that men and the actions and achievements of men, were all that mattered," Cooke told the committee.
>>> British Cycling rejected application for Women's Tour to expand to seven days
She also gave specific examples of the treatment she received from British Cycling, such as when she says it "downgraded its preparation for the 2008 World Championships because there was "no male rider who could effectively challenge for a World title."
Cooke went on to say how she and team-mate Emma Pooley then had to stitch the logo of new sponsor Sky onto an old skinsuint, because British Cycling had not provided any up-to-date skinsuits for its female riders to wear.