BRITISH CYCLING SLOW TO ACT ON OLYMPIC ROAD SAFETY CAMPAIGN CALL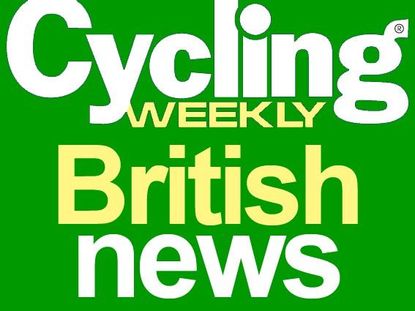 Get The Leadout Newsletter
The latest race content, interviews, features, reviews and expert buying guides, direct to your inbox!
Thank you for signing up to The Pick. You will receive a verification email shortly.
There was a problem. Please refresh the page and try again.
It?s almost two months now since the tragic death of British time trial champion Jason MacIntyre prompted Brian Smith, of the Scottish Braveheart Fund, to ask British Cycling to start a road safety campaign on behalf of its members.
MacIntyre was killed in a collision with vehicle near Fort William on January 15. He left a wife, Caroline, and two small twin daughters.
The first thing Smith did was start a fund for the family, which has raised over £30,000. Smith?s second idea was for an advertising campaign featuring Olympic stars, Cavendish, Wiggins, Hoy, Hayles, Cumming, Bellis, Pendleton et all, photographed standing in the road with their bikes, and this slogan:
?A message from Britain?s Olympic cycling team. ?Oi, careful, this is our office!??
The riders could be wearing split outfits, office clothes one side, Lycra the other side. Smith liked to think that top designer, cyclist Paul Smith, would make the outfits. Great idea, don?t you think? So what?s happened to it? Nothing, that?s what happened to it.
Smith?s proposals only recently came up for discussion at a British Cycling board meeting.
This afternoon when I asked British Cycling?s chief executive Peter King if there was progress to report, he said. ?Nothing has come out of it yet by way of an action plan.? British Cycling is working at it, as they are a great many things.
I can?t help but wish for a more immediate response from the governing body to such tragedies, a sense of priority. In recent years the sport has lost a number of international stars and record breakers - Peter Longbottom, Zak Carr and now MacIntyre, all killed on the road. To say nothing about the clubmen and women lost.
If a sponsor enjoys a major victory, he?ll be on the phone to place a ?success ad? in that week?s issue! Is it not too much to ask the national body, in Olympic year, to also catch the moment and develop this safety idea pronto. It might just make the different between life and death of all cyclists!
BC, perhaps with help from the British Olympic Association, should rope in a half-decent PR firm to get the safety message ago. There?s the question of cost of course, for developing the idea, the poster sites, commercials, etc. Well, perhaps the Sports Lottery will pay. Or the BOA.
Cookson is sympathetic to BC becoming involved in road safety campaigning. But he?s also understandably worried that doing so would create the impression that cycling is a dangerous activity, which he says it is not. Historically, he says, BC have left road safety campaigning to the CTC, the national cyclists? organisation.
However, a look at the number of incidents to BC members handled by their solicitors Leigh Day and Company might suggest the danger, and certainly the perception of danger, is greater than the national body is willing to admit. So doing nothing is no longer an option.
On the one hand BC don?t want to draw to attention to the dangers, while on the other they are quite eager to advertise the merits of the membership insurance package should you get shunted and, hopefully, survive! Here?s their line on the work of their solicitors: ?Leigh Day has negotiated compensation for thousands of cyclists injured while commuting to and from work on their bike, or our riding for leisure, training or racing? says the message.
Come on British Cycling, wakey, wakey.
Smith wants British Cycling to be more pro-active by campaigning to make all road users more mindful, to help prevent the collisions occurring in the first place. Smith says: ?People need educating about using the roads. Parents are scared of letting their kids out.
The driving test should include half-an-hour cycling. And all cyclists should be required to take a national road safety proficiency test.?
Cycling Weekly think BC should also liaise with the motoring organisations to draw the public?s attention to the dangerous use of hand-held mobile phones while driving. Although outlawed, thousands of drivers stupidly continue to use their phones while on the move and put every other road user, and themselves, at risk.
RELATED LINKS
MacIntyre funds reaches £30,000
Thank you for reading 20 articles this month* Join now for unlimited access
Enjoy your first month for just £1 / $1 / €1
*Read 5 free articles per month without a subscription
Join now for unlimited access
Try first month for just £1 / $1 / €1
Get The Leadout Newsletter
The latest race content, interviews, features, reviews and expert buying guides, direct to your inbox!
Keith Bingham joined the Cycling Weekly team in the summer of 1971, and retired in 2011. During his time, he covered numerous Tours de France, Milk Races and everything in-between. He was well known for his long-running 'Bikewatch' column, and played a pivotal role in fighting for the future of once at-threat cycling venues such as Hog Hill and Herne Hill Velodrome.