BRITISH SQUAD HAVE FIRST TRAINING SESSION ON LAOSHAN TRACK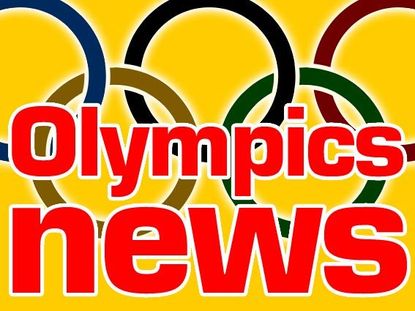 CW's Olympics homepage>>
b>The countdown to the anticipated British gold rush at the Beijing Olympics cycling events continued today, with the team?s first real workout on the Laoshan velodrome.
Team GB enjoyed a two-hour slot on the track, with virtually the entire team going through their paces. And according to sprint coach Iain Dyer, they are in even better shape than before the world championships, where they won an unprecedented haul of nine gold medals.
?We can?t account for the outcome of any of the races, only our performances,? Dyer told cyclingweekly.co.uk.
?All I know is that based on what we?ve done today, we?re in better shape than we were for the Worlds. That?s very pleasing at this point, and it?s encouraging and motivating the riders.?
The riders have now been in Beijing for two days, and following an easy workout on the track yesterday, are fine-tuning their form for next week?s events.
?Yesterday we just had a steady session, to help the body acclimatise into a training cycle and awaken it,? Dyer explained.
?But today was more of a hit-out. What the guys are doing is activation based. We tick all the boxes over the course of the session ? acceleration, force production, speed. And technical aspects as well, since the track is shaped differently to what we are used to back home.?
The Team GB workouts were shorter than the races the riders will be tackling. The team sprint squad of Jamie Staff, Jason Kenny and Chris Hoy did several repetitions of their starting effort. Meanwhile, the Chinese team, who were sharing the track, were doing much longer efforts.
?The Chinese sprinters are coached by former French national coach Daniel Morelon,? said Dyer.
?He?s got his methods, and we?ve got ours. We?ll stick with the ones we believe in.?
Swipe to scroll horizontally
Bettini chasing second Olympic gold
Romero poses nude for ad
British quartet eyeing new world record
As Olympics approach two new drugs emerge
Swipe to scroll horizontally
OLYMPIC GAMES 2008: GUIDE
Olympics cycling results>>
Cycling event schedule>>
Great Britain rider profiles>>
Cycling event guide>>
Photo gallery>>
British Olympic cycling medal winners>>
Thank you for reading 10 articles this month* Join now for unlimited access
Enjoy your first month for just £1 / $1 / €1
*Read 5 free articles per month without a subscription
Join now for unlimited access
Try first month for just £1 / $1 / €1
Edward Pickering is a writer and journalist, editor of Pro Cycling and previous deputy editor of Cycle Sport. As well as contributing to Cycling Weekly, he has also written for the likes of the New York Times. His book, The Race Against Time, saw him shortlisted for Best New Writer at the British Sports Book Awards. A self-confessed 'fair weather cyclist', Pickering also enjoys running.