Can money buy you cycling success?
Love treating yourself to new kit or loathe the drain on funds? We talk to one big spender and one self-confessed tightwad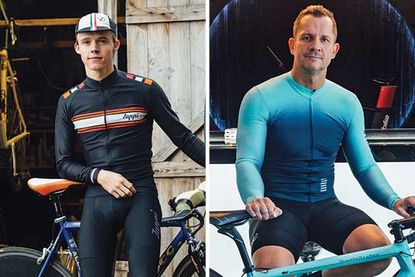 (Image credit: Daniel Gould)
Get The Leadout Newsletter
The latest race content, interviews, features, reviews and expert buying guides, direct to your inbox!
Thank you for signing up to The Pick. You will receive a verification email shortly.
There was a problem. Please refresh the page and try again.
Sometimes it seems as though cyclists can be divided into two camps, misers and spendthrifts: one lot making do with own-brand Lycra, wired computers and Nineties aluminium, the others decked out in Rapha on full carbon with pricey wheels, GPS and all the rest. The question is, does it matter?
Regardless of our income and available budget, we all have different attitudes towards cycling-related spending. Some take pride in prudence, while others get a thrill from splashing out. Is one side sensible, the other misguided?
Does success and enjoyment come at a price tag? In search of the answers, CW spoke to two cyclists at opposite extremes on the spectrum of spending.
The penny-pincher
Paul Double
Paul Double isn't interested in splashing cash on cycling kit, he just wants to win races, get noticed and progress to the highest level. The 21-year-old has already made an excellent start, getting picked up by Zappi Race Team in 2016 after winning the time trial and the queen stage of the Ras de Cymru.
CW visited Double at his family home, a farmhouse just outside Winchester, to find out why he doesn't mind being a cycling skinflint.
When we arrive, Double is still out on his bike, getting in a five-hour ride. His dad Len welcomes us in, puts the kettle on, cracks out a tray of cakes and fetches a photo of Paul winning in Wales — crossing the line, arms aloft.
"I got a bit excited," says proud dad Len, recounting how he was running up the road screaming support. Len was a decent racer himself, and is evidently a passionate supporter of his son's attempt to make it to the top of the sport. But we're here to find out about top-level thriftiness.
"Paul has this character which I have to admire," says Len. "He doesn't give a s**t about what anyone thinks about him; he just doesn't care, has no worries at all."
He tells us how Paul happily arrived at a club time trial on a tatty old bike without a moment's worry about being demeaned or laughed at. "Having turned up like that, he got on and turned out a really good time. That made everyone look and think again."
Maybe talent breeds the confidence not to care.
The front door opens and Paul walks in, spattered in road grime from head to foot. Once settled with a cup of tea, the whippet-thin young racer sets about explaining his untypical relationship with image and spending.
"I'm not so different to Dad really, in that I do care: I like the smart stuff, and if I've got the money to spend, then I want to look the best I can, but otherwise I'm not worried."
"Yeah, don't get the wrong idea," Len chips in. "He would spend £300 on a pair of glasses if he could — anything a bit posey."
Paul wheels his aluminium time trial bike into the kitchen and takes us through his various cost-cutting measures.
"I own pretty much nothing on this bike. It's a mate's frame, I was given the disc [wheel]. Oh, I own the front wheel, but yes, I made this." He points to the homemade armrests — two roughly fashioned, taped-on chunks of foam. "I didn't have any holders, so I thought, 'Well, I'll make my own.' They're quite good because they squish down and get nice and aero," he grins. "The only problem is that if you hit any bumps, the metal underneath smashes on your elbows."
Aesthetically, the effect is more Del Trotter than Damien Hirst. What possessed him?
"My business is upholstery," says Len, by way of more serious explanation, "so there's always loads of foam stuff lying around." He pauses, struggling to account for his son's unsightly handiwork. "I didn't know he was doing this, but I came out one day and he'd got some tape and done it, and just said, 'Look, I'm sorted now.'"
Len recalls this moment with a wry smile; I sense that, although he's slightly bemused by Paul's eccentric cost-cutting, he respects it too.
"My parents lived through the war," he says, "so I was brought up to be very frugal. Our generation are used to it."
Paul interjects to bring the discussion back to the present day: "What I don't like is turning up to an event and seeing under-12s with full carbon and all the kit. When you then see a kid on a basic aluminium bike, it's more refreshing."
>>> Best road bikes under £750: a complete buyer's guide (video)
He is possibly remembering his own experience, turning up to his first time trial on his dad's Seventies-era bike.
"That was when I knew he was going to be all right," says Len. "He rode that old Harry Quinn of mine. I sent him up to an old time trial course I used to do in the Eighties. He'd never ridden the bike before, and he beat my bloody best time! I knew then that he was going to be good."
And good he has proved. Getting a ride with development outfit Zappi Racing was a pivotal moment, and he's unfazed by the team's "shoestring budget".
"This year is the big one," says Paul. "The plan is to have a good year and aim to get a pro contract in 2019. Fingers crossed."
Since our interview, he has flown to Spain with the team for an intense spell of training and racing, getting 2018 off to a good start with a third-place finish, not far behind the Finnish U23 national champion Jaakko Hanninen.
Setting talent to one side, does Paul think that the amount a cyclist spends on kit really has a decisive effect on their performance or progress?
"I do think that the real rubbishy kit can make you quite a lot slower, but as long as you've got something that works and doesn't weigh 20 kilos, you don't need to spend any more."
He admits that he would spend more on cycling kit if he had money to spare, but working part-time in a cafe — despite support from his dad — doesn't leave him with huge reserves of cash.
"It's not like we're completely skint," he says. "I just like making do — it's a joke within my friendship group; I'm the subject of banter for it. It's just another way to wind people up."
As well as his begged, borrowed and home-made components, Paul isn't averse to improvising kit.
"There was one time when I had no overshoes so I stopped at Tesco and begged them for some carrier bags." Another time he opted for Marigolds: "I just didn't have any gloves, or only had rubbish ones, and kept getting cold hands, so I thought I'd try it — and it worked, sort of."
Despite all this apparent penny-pinching, Paul does splash out when he can, and over the past few years has invested in a Garmin 500, S-Works shoes, and Favero BePro power meter. Is it a question of priorities?
"If I were to advise others on how to prioritise their spending, it would be on winter clothing, gloves, stuff to keep warm and dry," he says, grinning again. "But this is where I'm a contradiction. I've spent the least on these things — even to the point of making do with washing-up gloves!"
He may be a contradiction with an erratic relationship to budgeting, but Paul is not alone. Let's face it, there is no accounting for a cyclist's irrational spending habits, and who in their right mind would want it any other way?
One year's cycling expenses
£15 — Replacement Boa dials for shoes
TOTAL £15
Caveat: Disposables including tyres, tubes, cables and brake blocks supplied free through Zappi Race Team or On the Rivet Cycles, a supportive Winchester bike shop.
The big spender
Ian Hope
Ian Hope is at the other end of the spending spectrum. The 44-year-old freelance stock trader from Benfleet, Essex, is on a mission to earn his cat-two licence and is willing to spend — and spend big — on anything that promises to make him faster.
"At my age, I haven't got long left to have a good competitive go at this, so I've got to get on with it and do it properly," he says.
For Hope, "doing it properly" has meant investing in four bikes with five-figure price tags, plus a brace of hi-tech indoor bikes.
"I've got two Wattbikes. Why do I need two? I don't know, but I have! As for my bikes, they all have their own purpose." So begins a roll call of cycling exotica. "I've got a Bianchi Specialissima, which I use for climbing, as it's super-light. If I want to go to Majorca and do some hill reps, that's the bike for it."
As a brawny former boxer who tips the scales at 13st 12lb — having slimmed down from a fighting weight of over 16st — Hope is alive to the irony of his penchant for super-lightness.
"Of course it doesn't make sense, but I like a lightweight bike — I feel a little bit nimbler because it's lighter, and I appreciate that."
His other bikes are an S-Works Venge ViAS ("for outright flat racing, that's the perfect bike"); Cipollini RB1K ("a stiff bike, really versatile for racing"); Lightweight Urgestalt ("my favourite, it's unbelievable — not aerodynamic, but pretty responsive and very quick"). Naturally each bike is fitted with a power meter and Lightweight Meilenstein wheels, and Hope dresses himself to complement the premium standard of his hardware.
"Ninety-five per cent of my kit is Rapha, as their stuff fits me beautifully." He won't touch anything that has a prominent brand name on display, but admits to being "a sucker" for aesthetic updates.
"I'm always upgrading for whatever the next bit of kit is, or the next colour, because I like everything to match. It's a whole wardrobe, an ever-increasing pile, not that anything ever needs renewing — it doesn't get chance to wear out."
As for shoes: "I'm like Imelda bloody Marcos! I've got 12 pairs and there are only seven days in a week!"
Speaking to Hope, you don't get the sense of someone splurging cash just for the boasting rights.
He evidently enjoys sampling the finest bikes and kit on offer, but his main motivation is performance, not posturing — all the while being realistic about his competitive prospects.
"I'm in my mid-40s competing against guys half my age — I need every advantage I can afford. If I try riding round Cyclopark in a shopping trolley wearing a pair of dungarees, I haven't got a chance!"
Hope's high-budget mission to improve extends beyond material goods: he has enlisted former Sky DS Sean Yates for coaching services, while Michelin-starred chef and nutritionist Alan Murchison provides personal cooking lessons. And you certainly can't accuse him of failing to match financial outlay with investment in hard work.
"I do 12 to 15 hours [of training] a week, including gym sessions," he says. "Today, for instance, is an easy day: I got up and did an hour of pilates, and I'll do an hour on the bike later."
As the high-volume training continues to eat away at Hope's burly physique, his partner Emma has begun to express concern: "She says I've got scrawny and that it's put 10 years on me — I'm just constantly knackered!"
There was only one way to prove to her the seductive appeal of premium-end cycling: "I thought I'd treat her to a nice bike for Christmas: a Canyon Aeroad CF with [Shimano] Di2 and Lightweight Meilenstein wheels." But Emma's reaction wasn't quite the one he'd hoped for. "Honestly mate, you'd have thought I'd spent a million quid — she didn't talk to me for two days!"
Hope is entertainingly honest about his no-stone-unturned approach to cycling, but also anxious that his spending habits are not interpreted as crass or ostentatious. Having grown up on a Basildon council estate in a single-parent household, he's had first-hand experience at the opposite end of the wealth scale. He studied hard at school and after college got a job with US investment giant Merrill Lynch.
http://www.youtube.com/watch?v=ZnW3pePpAfI
"I left the City early, at the age of 27. I'd decided to trade for myself, for a better quality of life, and that's what I've been doing for the past 17 years."
These days, he gets up at 6.30am when the UK markets open and remains on-call until the US markets close at 9pm. Thanks to onboard comms, combining work and training is a cinch — that is, a sync.
"I'll have my phone in my back pocket, linked to my Garmin 1030, and I've got the Apple AirPods, so I'll say, 'Siri, call my broker,' which means I can be just as efficient when I'm out on the road."
This multi-tasking is trickier during interval sessions, he admits. "If I'm on the Wattbike putting out 350W and then my broker phones, it sounds like I'm doing something very different to cycling! And it's very hard to work the numbers out when your heart rate is at 180!"
Given that Hope is now able to buy whatever he likes whenever he feels a tickle in his wallet, I'm intrigued to know whether he misses the special pleasure of delayed gratification after a long spell of saving.
"Now you ask me that, yes," he says after a rare pause. "As a council estate kid, I had to work on the local market stalls just to get a couple of pounds for a Star Wars figure... I remember having to save up for a pair of rollerskates for what felt like a lifetime, and when I finally had that money in my pocket, buying those skates felt completely different to any purchase I've made since." He pauses again. "It is quite sad, now you've brought it up. You do lose that feeling."
It's hard to begrudge Hope his extravagant spending, not least because of the evident delight he takes in it. OK, so he could probably achieve just as much success on a fraction of the budget, but the same applies to most of us. Our choices are guided as much by desire as they are by need, and we buy the best we can afford — just like Hope, who's under no illusions about cost's relationship to benefit.
>>> Make your bike lighter for free: seven essential weight and money-saving tips
"Is a 15-grand bike five times better than a three-grand bike?" he asks rhetorically. "Of course not. Just like a £100 bottle of wine isn't 10 times better than a £10 bottle. It's really not. But you do want to sample that £100 bottle, don't you, mate?"
He's got me there — all I can do is nod and raise a glass.
One year's cycling expenses
£12,000: Canyon Aeroad CF for partner, Emma
£13,000: Lightweight Urgestalt Disc
£40,000: cycling trips abroad
£4,000: coaching/bespoke nutrition
£3,500: clothing
£1,500: Wattbike Atom
£2,000: components/consumables
£45: Strava Premium
£96: Zwift
TOTAL £76,141
Thank you for reading 20 articles this month* Join now for unlimited access
Enjoy your first month for just £1 / $1 / €1
*Read 5 free articles per month without a subscription
Join now for unlimited access
Try first month for just £1 / $1 / €1
Get The Leadout Newsletter
The latest race content, interviews, features, reviews and expert buying guides, direct to your inbox!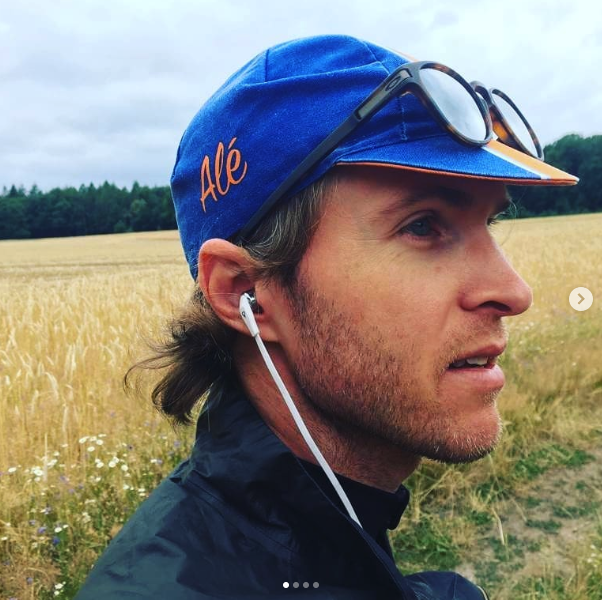 David Bradford is fitness editor of Cycling Weekly (print edition). He has been writing and editing professionally for more than 15 years, and has published work in national newspapers and magazines including the Independent, the Guardian, the Times, the Irish Times, Vice.com and Runner's World. Alongside his love of cycling, David is a long-distance runner with a marathon PB of two hours 28 minutes. Having been diagnosed with retinitis pigmentosa (RP) in 2006, he also writes about sight loss and hosts the podcast Ways of Not Seeing.