CERA: New scourge of the peloton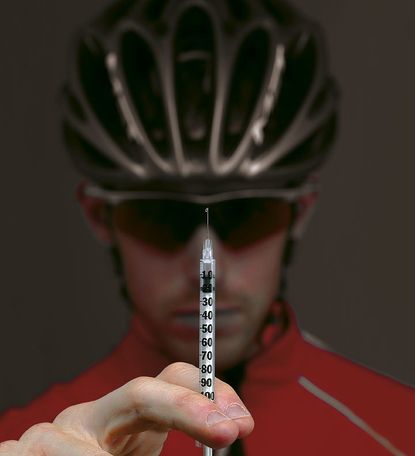 With doping back in the headlines after the news of Davide Rebellin and Stefan Schumacher's positives at the 2008 Olympic Games, we take a look at the substance they tested positive for - CERA.
CERA or Continuous Erythropoiesis Receptor Activator is a new form of EPO, created by the Swiss company Roche, that has been created to help dialysis patients or people with kidney problems.
The drug stimulates the kidneys to produce EPO which in turn stimulates the bone marrow to increase the creation of red blood cells. More red blood cells allow the body to carry more oxygen and so increases an athlete's performance.
CERA, or Mircera as it is known commercially, has been approved for medical use in Switzerland and Australia and is close to final approval across Europe.
Roche applied to sell the drug in the USA last year but the Food and Drug Administration (FDA) refused to approve the drug for use in the USA because it infringed patents belonging to the original creator and producer of EPO, the US-based Amgen, that sponsors the Tour of California.
CERA offers 'benefits' over older forms of EPO because it is has a slower release rate or creation of red blood cells in the body. For patients that means fewer injections, perhaps even just once a month, and lower health care costs for hospitals.
For athletes it means they can take the blood booster less frequently and so reduce the risk of being caught because EPO is difficult to detect a few days after it has been injected.
A test for EPO was first introduced for the 2000 Sydney Olympics. CERA is on the WADA list of banned products but it seems that riders caught during 2008 thought that the test was unable to find CERA.
A test for CERA was first introduced in professional cycling on samples taken during the 2008 Tour de France.
CERA POSITIVES IN CYCLING
There have now been several high-profile positive tests for CERA in the pro peloton since the first riders - Riccardo Ricco, Leonardo Piepoli, Bernhard Kohl and Stefan Schumacher - were caught during the 2008 Tour de France.
Retro-testing of 2008 Olympic games samples also turned out two positive results - Stefan Schumacher and Davide Rebellin.
Click on the names below to read a full report on each rider's case:
Davide Rebellin
Bernhard Kohl
Stefan Schumacher
Leonardo Piepoli
Riccardo Ricco
Emanuele Sella
RELATED LINKS
Anne Gripper interview: How the UCI are tracking down the cheats
Schumacher the second Olympic positive
Rebellin in denial after CERA positive
Thank you for reading 20 articles this month* Join now for unlimited access
Enjoy your first month for just £1 / $1 / €1
*Read 5 free articles per month without a subscription
Join now for unlimited access
Try first month for just £1 / $1 / €1