Chris Boardman says he doesn't let his eight-year-old daughter ride on local roads
British Cycling policy adviser Chris Boardman highlights issues of road safety relating to lack of cycling infrastructure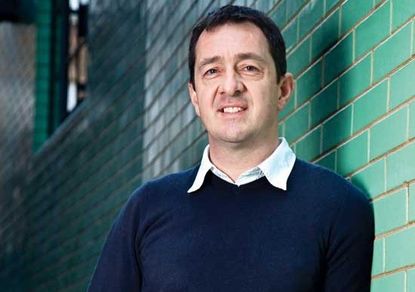 Former world champion, Olympic champion and current British Cycling policy adviser Chris Boardman has said that he won't let his eight-year-old daughter ride on his local roads for fear that she will be injured.
Writing for the BBC website, Boardman called for better cycling infrastructure to help encourage riders of every age to use their bikes as a mode of transport without fears over their safety due to mixing with other road users.
"Bikes have always been a part of my life and, like all parents, I'd love them to be part of my children's lives too, but I have a problem. I won't let my daughter ride the 300m it takes to get to our local cycling path," said Boardman.
"Even though I know that she is statistically more likely to have an accident in our bathroom at home rather than on the road, cycling just doesn't feel safe," Boardman continued. "It's a purely emotional response rather than a logical one - and that's what most parents base their decisions on."
Boardman then compares the one per cent of British children who cycle to school with the 50 per cent of those in the Netherlands, where there is a far more comprehensive cycling infrastructure in place.
"It's not rocket science," concluded Boardman. "Like any mode of transport, if you invest in it and make it an attractive alternative, people will use it. We did this with motorways in the 1960s, with airports in the 1970s, and rail in the 1990s - we can do the same with bikes."
Exclusive to Halfords, Boardman launches new limited edition road bikes
Thank you for reading 5 articles this month* Join now for unlimited access
Enjoy your first month for just £1 / $1 / €1
*Read 5 free articles per month without a subscription
Join now for unlimited access
Try first month for just £1 / $1 / €1