Coach driver who pushed cyclist off his bike and in to oncoming traffic found guilty of assault
Coach driver says he is actions were to protect his company's property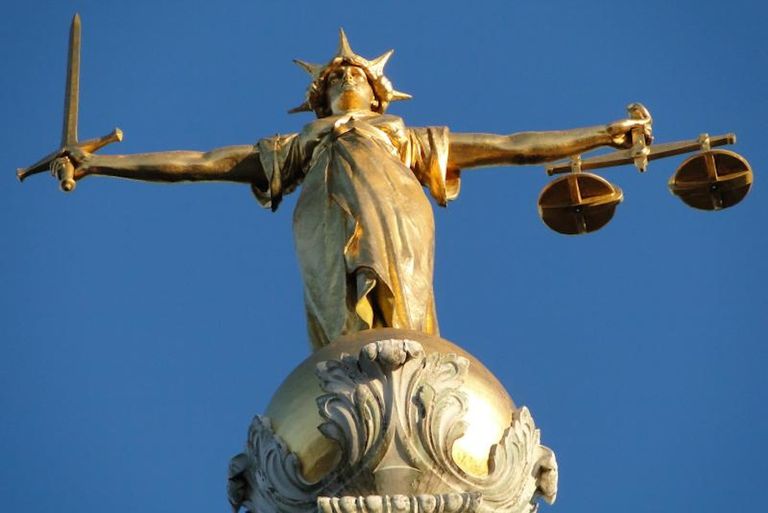 A coach driver has been found guilty of assault after pushing a cyclist off his bike into the path of oncoming traffic on a busy London street.
Paul Birchmore was convicted on Wednesday over the incident which took place on July 29, 2016, which ended with him pushing cyclist Angus Fitzgerald into oncoming traffic.
The Daily Mail reports how Southwark Crown Court heard that the disagreement between Mr Birchmore and Mr Fitzgerald began south of Waterloo bridge, with Alec Williams, prosecuting saying that there was "some jockeying for position on the road" before Mr Birchmore "bumped into the back of Mr Fitzgerald's bike and tempers started to get frayed."
>>> Bus driver who pushed cyclist off bike found guilty of assault and fined £400
Mr Williams then told the court how Mr Fitzgerald then saw Mr Birchmore at a bus stop further up the road, "placing himself directly in front of the bus in order to say 'you're going nowhere'."
Mr Williams continued: "Rather than doing any number of things, one of which would have been to simply wait for the police, Mr Birchmore makes the decision to effectively try to bulldoze the cyclist out of his way.
"Mr Birchmore then exits the bus and pushes the cyclist with sufficient force that he falls off his bike and, most concerningly of all, at the time he is pushed, he is used into the path of oncoming traffic and collides with a car.
"Fortunately his injuries were nowhere near as bad as they potentially could have been."
>>> Banned drunk driver who killed cyclist in hit-and-run sentenced to seven years in prison
Representing himself out the trial, Mr Birchmore said that he claimed to have heard Mr Fitzgerald's bike scratching against the front of the bus.
"The only reason I have pushed him is to push him out of the way from doing damage to the bus," Mr Birchmore said.
"I would not say I lost control... I was protecting my company's property."