Confusion over payment Armstrong made to UCI for a Sysmex machine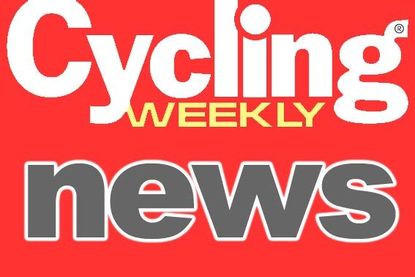 The UCI and its former president Hein Verbruggen were quick to dismiss Floyd Landis's allegation that Lance Armstrong and Johan Bruyneel made a payment to ensure that a positive test for EPO at the Tour of Switzerland in 2001 was suppressed.
However, details of a payment Armstrong did make to the UCI has caused further confusion and highlighted the need for greater transparency at cycling's governing body. There are inconsistencies in declarations Armstrong and current UCI president Pat McQuaid have made about the amount donated and exactly how the money was spent.
Armstrong told Cycling Weekly that the payment made in 2005, before he retired, was around $25,000. McQuaid admitted on Irish radio on Thursday that it was in fact $100,000 - $88,000 of which was spent on a Sysmex machine, a piece of equipment used to analyse blood. In an email to CW in December 2008, McQuaid said Armstrong's donation was spent exclusively on the Sysmex machine. Now McQuaid admits that there was a surplus of $12,000 and the UCI has not declared what happened to this money.
McQuaid denies any conflict of interest but the payment raises questions about whether it is appropriate for active athletes to make any financial donations to the body that is supposed to be governing the sport.
ARMSTRONG AND THE UCI
In September 2008, Lance Armstrong announced to the media that he intended to return to cycling at the Tour Down Under in January 2009. However, it emerged that he had not registered with the UCI anti-doping service's pool of tested riders in time. The rules state that a rider intending to return to competition after a break must be registered and available for out-of-competition dope testing for six months before being eligible to race.
McQuaid told CW: "The UCI will follow the rules, regardless of whom the rider is. The rider must be in the anti-doping system for six months, that's the rule he must follow."
Armstrong informed the UCI of his intention to return on August 1, 2008, meaning he would be eligible to race on February 1, 2009, 12 days too late for him to start the Tour Down Under. Armstrong claimed to have not been aware of the specifics of the rule and hoped the UCI would "show common sense".
However, a UCI source confirmed to CW in October 2008 that Armstrong had been made aware of the rule in two separate letters. The source said: "He didn't stumble across the rule. The rule was conveyed to him very clearly in two letters."
On October 8, it was announced that the UCI was to waive rule 77 allowing Armstrong to take part in the Tour Down Under. Armstrong had cited the case of Mario Cipollini, who had come out of retirement in February 2008 to ride the Tour of California. A UCI official admitted to CW that Cipollini had caught them unawares.
In November and December 2008, Cycling Weekly was engaged in an email exchange with Pat McQuaid to ask about the decision to waive the rule. In the interests of transparency, CW asked whether the UCI's decision had been in any way influenced by the fact Armstrong had donated money to them in the past. McQuaid strongly denied any suggestion. "In 2005, the year that he retired, nobody knew that Armstrong would ever have thought of returning to cycling," McQuaid wrote. "It's just ridiculous to make a link between the gift and his return. There was no reasonable justification for making him [Armstrong] - and the organisers and fans - wait just another 11 days."
McQuaid explained that Armstrong's donation was used to purchase a Sysmex machine, a piece of equipment for analysing blood samples which can perform blood cell and reticulocyte counts.
In another email Mr McQuaid said: "The UCI received a gift from Lance Armstrong which was used to purchase a Sysmex machine for checking riders' health. This machine is still used in the field."
As Armstrong had been quoted in 2005 saying that he had made a number of donations to the UCI over the years, CW sought clarification. McQuaid replied: "It was a one-off definitely."
CW then asked how much money Armstrong donated. McQuaid declined to give a figure saying that we should accept and understand "...why UCI cannot give you the figure and accept that the donation was used exclusively to purchase the Sysmex machine."
In an interview with CW's Edward Pickering during autumn 2008, Armstrong was asked about the donation.
How much was it?
Er... well, I can get you an exact number. Around 25,000 dollars. This was a long time ago.
Was the payment to Verbruggen or the UCI?
The UCI. I made it in the interests of it helping. The UCI is not a wealthy organisation.
Did you consider it was a potential conflict of interest?
I didn't. And if it was, we wouldn't have done it.
One of the allegations Floyd Landis has made is that in the first year following the introduction of the EPO test, Armstrong had been advised by Dr Michele Ferrari to stop using the drug. However, Landis contends that Armstrong continued to use it and tested positive at the Tour of Switzerland. Landis goes on to claim that Armstrong and Johan Bruyneel then travelled to the UCI's headquarters and made a financial arrangement with Hein Verbruggen to keep the positive test hidden.
Although these claims had not been reported by the media because of the legal difficulty of reporting an unsubstantiated claim, the allegation was widely distributed on the internet.
And the claim was brought into the public domain by both Mr Verbruggen and the UCI, who denied vigorously the accusation. Verbruggen told the Associated Press news agency that "never has Lance Armstrong declared positive by a lab".
The UCI repeated the potential libel against itself by issuing a statement on its website (opens in new tab) strenuously denying Landis's claim. Since this article was written, the link to the UCI's statement seems to have stopped working on all browsers. CW has a screengrab of the page as it appeared.
The UCI appeared to believe Landis was saying that the incident had taken place at the 2002 Tour of Switzerland, and pointed out that Armstrong did not ride that race. However, it is clear in the email that Landis was referring to 2001 - the year after the EPO test was introduced. Armstrong won the Tour of Switzerland in 2001.
Asked on Thursday if he had ever paid the UCI any money, Armstrong said: "Absolutely not."
Speaking to newstalk, an Irish radio station, this week, McQuaid said there was no way that a rider could pay off the UCI to bury a positive test. "That is completely untrue. The results of any positive test would have gone to the international controlling body, which is the UCI, and the International Olympic Committee. So, the IOC would have been aware of any positive test on the Tour of Switzerland in 2001. So there's no way the UCI could hide that. It's a fabrication."
In the same interview, the issue of Armstrong's payment to the UCI came up and McQuaid confirmed the amount. "The UCI received $100,000 from Lance Armstrong in 2005. Four years after this incident [the Tour of Switzerland] is supposed to have taken place. So they are completely separate. That money was given to the UCI to buy a Sysmex machine because we needed to go more into blood controls and we needed a Sysmex machine which cost something like $88,000. It was given to the UCI to buy that machine and the UCI is still using that machine at international events on a daily basis."
Asked what happened to the remaining $12,000, McQuaid said: "We had 12,000 change out of it, so what odds does that make?"
Asked if it is standard practice to accept donations from cyclists, McQuaid said: "The UCI is the same as any federation would accept donations from anyone who's prepared to give us money to assist us in developing the sport."
Given the conflicting statements from Armstrong and McQuaid, questions remain. How much money was donated, what happened to the surplus and why did McQuaid tell CW Armstrong's donation was used exclusively for the Sysmex machine when there was $12,000 left over?
And the wider questions must surely be, in the interests of transparency, are donations from active riders and others still connected to cycling still being accepted by the UCI? And if so, who is paying and for what?
Thank you for reading 5 articles this month* Join now for unlimited access
Enjoy your first month for just £1 / $1 / €1
*Read 5 free articles per month without a subscription
Join now for unlimited access
Try first month for just £1 / $1 / €1
Sports journalist Lionel Birnie has written professionally for Sunday Times, Procycling and of course Cycling Weekly. He is also an author, publisher, and co-founder of The Cycling Podcast. His first experience covering the Tour de France came in 1999, and he has presented The Cycling Podcast with Richard Moore and Daniel Friebe since 2013. He founded Peloton Publishing in 2010 and has ghostwritten and published the autobiography of Sean Kelly, as well as a number of other sports icons.