CTC ATTACKS MINISTER FOR ENDORSING HANDBAGGING BARONESS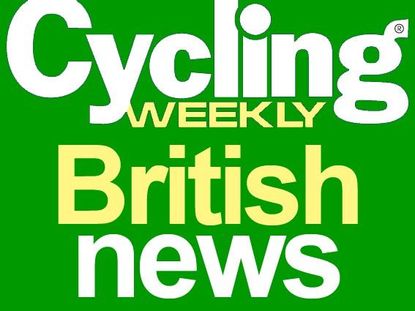 The cyclist who was hand-bagged by Baroness Sharples for riding through a red light ought to know that she ?did the right thing?, according to the ?noble Lords?, debating matters of the road safety for the hoi polloi in the House of Lords last Thursday (January 10).
Naturally, the CTC, the national cyclists? organisation, jumped to the defence of cyclists. Not to condone jumping red lights, but to speak out against a government minister who ?condones vigilante action against cyclists.?
Afterall, we?ve enough to contend with the likes of insufferable petrol head Jeremy Clarkson who has threatened to run cyclists down and more lately newspaper columnist Matthew Parris advocating cyclists be decapitated.
Now we?ve got government ministers endorsing ?violence?, albeit a clobbering by a handbag- wielding baroness. ?The CTC is deeply alarmed by the comments of a Government minister suggesting that vigilante action against cyclists is acceptable,? declared Roger Geffen, CTC Campaigns Manager.
Here?s the exchange, from Hansard, which provides a record of every word in every debate:
Baroness Sharples: My Lords, can the Minister say whether I am within my rights when, at a pedestrian crossing, a cyclist rides straight at me when I have the lights in my favour? I swiped one with a bag the other day. Would I be in trouble?
Noble Lords: Oh!
Lord Bassam of Brighton: My Lords, I wonder whether I should?no, I will be careful on this. I am a great admirer of the noble Baroness, and I think she probably did the right thing.
Lord Tomlinson: My Lords, while recognising that the best bicyclists on our roads?I am looking at the noble Lord, Lord Colwyn?are very good, will my noble friend accept that there is an increasing hazard on our roads caused by cyclists who do not believe that the existing laws apply to them? Can he ensure that serious attention is given to the necessity of wearing front lights, having rear reflectors and regarding traffic lights as something more than decorative as far as our two-wheeled road users are concerned?
Lord Bassam of Brighton: My Lords, I live in a city where cycling is a popular pastime. Over the years in which I have been involved in public life in Brighton, I have had many complaints of a similar nature to those which the noble Lord has brought to the attention of your Lordships? House this morning. I entirely understand what he is saying, and his words are well meant. Of course I will reflect this back to the department.
Geffen picked up on Lord Bassam saying: ?she probably did the right thing. Anti-social behaviour is unacceptable whoever it comes from, and jumping red lights is against the law whether you do it on a bike or in a car. However, given that most cyclists? injuries are due to drivers crashing into them at junctions, is it any wonder that some cyclists would rather have a brush with the law than put their own safety at risk??
He added: ?A Government Minister advocating vigilante action is extremely disturbing and can only increase the levels of violence on our roads. He would doubtless be quick to condemn cyclists who showed the slighted display of aggression towards drivers who cut them up, use mobile phones or break the speed limit. Yet these are the sorts of threats which cyclists? face every day.?
Thank you for reading 20 articles this month* Join now for unlimited access
Enjoy your first month for just £1 / $1 / €1
*Read 5 free articles per month without a subscription
Join now for unlimited access
Try first month for just £1 / $1 / €1