Cycling use falls due to 'lack of commitment' from government, says CTC
Department for Transport data suggests third of million people in England have stopped riding their bike at least once a month since last year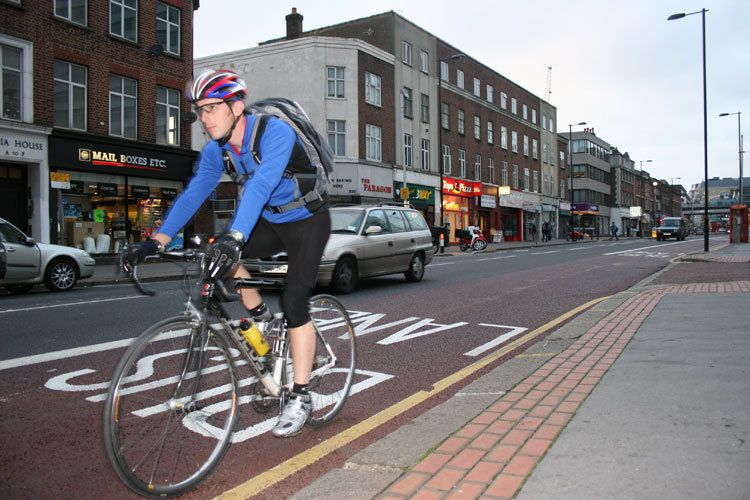 National cycling charity CTC has pointed the blame at local authorities and national government after the Department for Transport reported that the proportion of people cycling at least once a month has dropped to 14.7 per cent from 15.3 per cent in England over the past year.
CTC campaigner Chris Peck said: "Figures released by DfT very worryingly suggest that cycle use appears to be falling in many parts of England – which is likely to be a direct result of Councils across the country failing to provide space for cycling."
Going against anecdotal evidence that cycling is on the rise in the south of England, the South East, South West and East of England displayed the largest drops in cycle usage between 2011/2012 and 2012/2013 according to the report.
"CTC believes this change is due mainly to a lack of commitment from both local authorities and national government to cycling," said Peck, who encouraged people to appeal to their local authority to provide better cycling infrastructure and policy.
"Thousands of people have already written to their councillors calling for space for cycling on main roads and reduced speeds and through traffic on residential streets."
Peck also highlighted the failure of police to enforce traffic law and poor cycle funding from central government as contributing factors in the decline.
Despite investment in cycling in London, the DfT showed that cycle use in the capital had stayed at the same level. Cambridge had the highest level of cycle use, with 50 per cent of people riding once a month or more.
The CTC's current Space for Cycling campaign calls on local Councils to 'make roads safe and inviting so everyone can cycle'. The campaign website makes it easy for you to contact your local councillor.