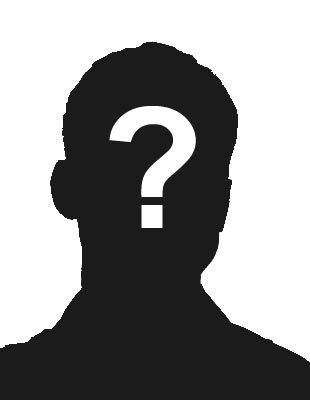 How old are you? How long have you been riding? Do you use a heart rate monitor? Do you think you are overweight? These are just some of the burning questions that keep the CW Fitness team awake at night.
We can take an educated guess to obtain some answers, but there was only one way to find out for certain ? create CW?s biggest ever fitness survey and ask you directly. Our aim was to build up a picture of what the average rider is like in 2007.
Last month we asked you to fill out a simple questionnaire on www.cyclingweekly.com. We posed a variety of questions relating to you, your dimensions, how much you ride and your fitness. Thanks to the hundreds of you who logged on and gave us your vital statistics, we now have a very clear picture of how a CW-reading cyclist looks and trains.
Some of the results were very surprising, some were what you would expect. On average you are a 39-year-old man, weighing 12 stone 10lb and standing five feet nine inches tall. You?ve been riding for over 11 and a half years and you ride more than seven hours a week.
Here we present the full results of the survey and cross-reference some of the results to come up with some amazing conclusions about who you are and how you ride.
Swipe to scroll horizontally
Male:98%
Female:2%
As expected, cycling is still a male-dominated sport, with a whopping 98 per cent of you being blokes. Where are all the women?
The women
The average ?10? time for the five women who filled in the questionnaire was 26:05 ? less than a minute slower than the average male time. This is a smaller gap than that between the current UK fastest male and female times. All of the women had times under 30 minutes, and one of them had a respectable 23-52. Another one also had a sub hour ?25? time. The two per cent female response may have helped to keep the weight average lower than it could have been ? two are under 10 stone and the others are all 10-11 stone with an average height of 5ft 6in. Other than that their statistics followed similar profiles to all other respondents.
Swipe to scroll horizontally
10-15:1%
16-20:6%
21-25:3%
26-30:8%
31-35:16%
36-40:16%
41-45:24%
46-50:13%
51-55:6%
56-60:4%
61-65:2%
66-70:0%
Over 70:1%

Average: 39 years 7 months
Although the average age of respondents was over 39 years, the spread of ages is very even between 30 and 50, showing that cycling is a sport that you can do no matter what age you are.
Swipe to scroll horizontally
WHAT IS YOUR WEIGHT (IN STONE)?
Under 10:7%
10-11:31%
12-13:35%
14-15:21%
16-17:5%
18-19:1%
Over 19:0%

Average: 12st 10lbs
A health survey carried out in England in 2005 put the average male weight at 13 stone, making CW readers four pounds lighter than the average man in the street.
Swipe to scroll horizontally
WHAT IS YOUR HEIGHT (IN FEET/INCHES)?
5' 4":2%
5' 5":2%
5' 6":2%
5' 7":4%
5' 8":12%
5' 9":10%
5' 10":17%
5' 11":12%
6' 0":12%
6' 1":9%
6' 2":9%
6' 3":4%
6' 4":2%
6' 5":0%
6' 6":1%
6' 7":0%
6' 8":0%
6' 9":0%
6' 10":0%
(8' 0":0%)

Average: 5 feet 9 inches
No surprises here, five feet nine inches is the British national average for an adult male. One man said that he was 8' 0" tall. This is very unlikely as Britain's tallest man ? Hussain Bisad of Neasden ? is 7' 9".
Swipe to scroll horizontally
HOW MANY YEARS HAVE YOU BEEN RIDING IN TOTAL?
0-1 years:15%
2-3 years:22%
4-5 years:9%
6-7 years: 5%
8-9 years:6%
10-15 years:10%
16-20 years:11%
20-30 years:10%
Over 30 years:12%

Average: 11 years 9 months
No one over the age of 55 has taken up cycling in the last three years. The average age of those that have taken up cycling in the last three years is 33 yrs six months.
Swipe to scroll horizontally
HOW MANY HOURS DO YOU RIDE PER WEEK?
0-1 hours:2%
2-3 hours:12%
4-5 hours:24%
6-7 hours:20%
8-9 hours:19%
10-15 hours:19%
16-20 hours:3%
20-25 hours:0%

Average: 7 hours 20 minutes
Very even spread between people riding between four and 15 hours per week. It doesn't take a mathematical genius to deduce that, on average, you spend over an hour per day on the bike. That's a lot more than the minimum recommended exercise for the general population.
Swipe to scroll horizontally
HOW MANY HOURS DO YOU SPEND IN THE GYM PER WEEK?
None:66%
1-2 hours:22%
3-4 hours:8%
5-6 hours:4%
7-8 hours:0%
Over 10 hours:0%

Average: 2.5 hours
Those that did go to the gym spent an average of 2.5 hours in there per week. (The mean average is less than an hour.) You much prefer to spend time doing a real sport out in the fresh air rather than cooped up in a mirrored room listening to MTV and watching strangers sweating. That makes sense to us. However, those doing 2.5 hours in the gym are protecting themselves from injury, building up better core strength and balancing out their bodies.
Swipe to scroll horizontally
HOW MANY HOURS PER WEEK DO YOU SPEND DO YOU SPEND DOING OTHER SPORTS?
None:53%
1-2 hours:28%
3-4 hours:11%
5-6 hours:6%
7-8 hours:0%
9-10 hours:0%
10-15 hours:1%

Average: 2.8 hours
Those that did spent an average of 2.8 hours doing so. (Mean average 1 hour 20 minutes). A stunning result. Over half of you do not take part in any other sport, and of those that do you only spend just over an hour doing so compared to over seven hours in the saddle. Cyclists really are a single-minded bunch.
Swipe to scroll horizontally
DO YOU USE A HEART RATE MONITOR?
Yes:63%
No:37%
The percentage of respondents who hold a British Cycling racing licence (and one would assume actively take part in road races) and use a heart-rate monitor is 73%, which shows that it's the serious racers who use an HRM as a training aid.
Swipe to scroll horizontally
DO YOU USE A POWER METER?
Yes:6%
No:94%
Those who had a power meter had lower than average 10-mile times. Given the relative expense of power meters, it's no surprise that heart-rate monitors are your preferred training gadget.
Swipe to scroll horizontally
DO YOU HAVE A CYCLING COACH?
Yes:6%
No:94%
Although the yes/no responses are the same ratio as for 'do you use a power meter', none of the respondents who used a power meter also used a coach. The average '10' time for those with a coach is 24:20. The fastest '10' time quoted (19:57) was from someone who has a coach. Having a coach really does make you faster.
Swipe to scroll horizontally
WHAT'S YOUR BEST 10-MILE TIME?
Fastest:19:57
Slowest:40:00
Not answered:33%

Average: 25:17
Your average 10-mile time trial time is over 25 minutes which - let's be honest - isn't going to be troubling Michael Hutchinson any time soon. However, it is a highly respectable figure as an average. Only one respondent to the survey was below the magic 20-minute mark. A third of you chose not to answer this question.
Swipe to scroll horizontally
WHAT'S YOUR BEST 25-MILE TIME?
Fastest:0:52:42
Slowest:1:40:00
Not answered:45%

Average: 1:07:28
Your 25-mile times were much more variable than for the 10-mile results, with a broad spread of responses borne out with the minimum and maximum times given. Less than half did not have a 25-mile time trial result, so you are either shy or do not like time trials.
Swipe to scroll horizontally
DO YOU HAVE A BRITISH CYCLING RACING LICENCE?
Yes:27%
No:73%
This was perhaps one of the most surprising results. Only a quarter of you hold a current British Cycling race licence, which means three quarters do not road race at a serious level.
Swipe to scroll horizontally
WHAT RACING CATEGORY ARE YOU?
No category:76%
Elite/First:1%
Second:2%
Third:10%
Fourth:11%
Following on from the question about holding a BC race licence, far less than a quarter of people said that they had a racing category. Of those, just three per cent were at second cat or higher.
Swipe to scroll horizontally
HAVE YOU EVER RIDDEN A CYCLO-SPORTIVE?
Yes:53%
No:47%
More than half of you have taken part in the increasing number of challenge rides and cyclo-sportives on the calendar. This figure is bound to increase further in the coming years as the sportive boom takes hold.
Swipe to scroll horizontally
HAVE YOU EVER RIDDEN A CYCLO-CROSS RACE?
Yes:15%
No:85%
Considering cyclo-cross's traditional place as a great form of off-season training, only 15 per cent of you have ever ridden in one.
Swipe to scroll horizontally
HAVE YOU EVER RIDDEN A MOUNTAIN BIKE RACE?
Yes:31%
No: 69%
More of you have ridden a mountain bike race than a cyclo-cross. One thing it does prove is that you have at least two bikes in the garage and aren't afraid of mixing up cycling disciplines.
Swipe to scroll horizontally
NUMBER OF EVENTS RIDDEN IN 2007
None:31%
1-5:33%
6-10:13%
11-15:7%
16-20:3%
21-25:4%
26-30:3%
31-35:2%
36-40:1%
41-50:2%
51-60:0%
Over 60:1%

Average: 8
You take part in less than one event per month, with around a third of you not having taken part in any events at all in 2007. A handful of you have done over 60 events ? they were the Elite and first cat racers.
Swipe to scroll horizontally
ARE YOU HAPPY WITH YOUR CURRENT WEIGHT?
Yes:40%
No:60%
This was a very surprising result (particularly if you haven't seen the replies to the question about weight). Many of you are simply not happy with the amount you weigh, with the majority wishing to shed some pounds.
Swipe to scroll horizontally
DO YOU THINK YOU ARE TOO LIGHT OR TOO HEAVY?
Too light:3%
Too heavy:65%
Just right:31%
Less than a third of you think you are about the right weight, which shows that the nation's cyclists are as weight-obsessive about themselves as they are about their bikes. A very small minority wished to gain weight rather than lose it, most of those said that they weighed less than 10 stone.
Swipe to scroll horizontally
IF YOU WANT TO LOSE WEIGHT, HOW MUCH DO YOU WANT TO LOSE?
None:26%
1-2lbs:2%
3-5lbs:17%
6-10lbs:23%
11-15lbs:15%
16-20lbs:9%
21-30lbs:6%
31-40lbs:2%
Over 40lbs:0%

Average: 8.2lbs
Given that the average weight was 12 stone 10lb, it?s probably no surprise that you?d like to be nearer 12 stone. If you are riding seven hours a week already then we can only presume that you are enjoying life, cake and cafe stops and that?s where the extra pounds are coming from. With the amount of riding you are doing, losing 8lb should be easily achievable but it?s going to mean careful eating. With Christmas approaching, you?d better keep the mince pies in the cupboard and clock up some extra miles.
Swipe to scroll horizontally
DO YOU USE ENERGY DRINKS?
Yes:77%
No:23%
With more and more effective and great-tasting energy drinks on the market, it's no surprise that the majority of you chose more than water to keep you going on those longer rides.
Swipe to scroll horizontally
DO YOU USE RECOVERY DRINKS?
Yes:43%
No:57%
Far less of you use recovery drinks than energy supplements while riding. While the benefits of carbohydrate during exercise are widely understood, the benefits of protein for recovery seem to be slow to catch on. If you are watching your weight, careful use of sports drinks is required due to their high calorie count. Use them at the right time and remember to balance your food consumption to match.
Swipe to scroll horizontally
After collating all of the stats and sifting through the data, we've come up with a profile of the average cyclist ? he (and it is a 98 per cent 'he', with a two per cent dash of 'she') even has a name based on the most popular ones from those who replied.
Name: David Jones
Age: 39 years
Weight: 12 st 10 lbs
Height: 5' 9"
Years riding: 11 yrs 9 months
Hours riding per week: 7 hrs 20 mins
10-mile TT PB: 25:17
25-mile TT PB: 1:07:28
Events entered in 2007: 8
Other physical activity: Doesn't go to the gym, does about an hour of another sport per week
Training: Uses a heart rate monitor but not a power meter, doesn't have a coach, uses energy drinks and might use recovery drinks
Racing: Doesn't hold a British Cycling race licence, has never ridden a cyclo-cross or mountain bike race but has ridden a cyclo-sportive
Weight: Not happy with current weight, thinks he's too heavy and would like to lose 8 lbs
Thank you for reading 5 articles this month* Join now for unlimited access
Enjoy your first month for just £1 / $1 / €1
*Read 5 free articles per month without a subscription
Join now for unlimited access
Try first month for just £1 / $1 / €1