DANGER AWAITS RIDERS USING SUSTRANS ROUTE IN SURREY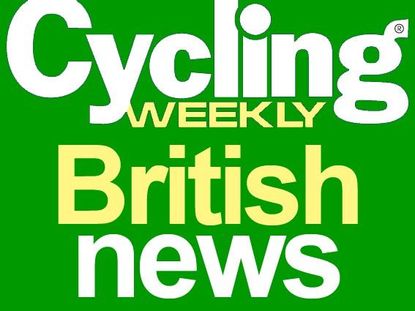 Get The Leadout Newsletter
The latest race content, interviews, features, reviews and expert buying guides, direct to your inbox!
Thank you for signing up to The Pick. You will receive a verification email shortly.
There was a problem. Please refresh the page and try again.
Cycling Weekly has drawn Sustrans' attention to two potentially lethal road junctions on a newly opened section of their National Cycle Network in Surrey. This is on route 22 at Headley Village, which at this point also forms part of the Surrey Cycle Route. Both are signed, the Sustrans route in blue, Surrey?s in brown.
Surrey has created a number of questionable cycle facilities over the years to the consternation of local cycling campaign groups. So when they put a cycle route through this hazardous junction it was par for the course. But when Sustrans followed suit that really surprised me because everyone knows their mantra is about creating safe cycle routes. This particular section is most certainly far from safe, even for experienced riders.
The route from Mickleham in the Mole Valley gradually ascends for two and half miles through a beautiful valley known locally as ?Little Switzerland? and is regularly used by club cyclists riding a circuit of Box Hill on the North Downs.
This is Lodgebottom Road and there is no problem with this stretch, until it meets the junction with the B2033, Leech Lane, which climbs up through Headley Village and Headley Common.
To make the right turn from Lodgebottom Road into Leech Lane, cyclists need quick reaction times to contend with fast moving traffic coming downhill towards them from their right. This traffic comes over a brow in the hill and takes only seconds to reach the junction with Lodgebottom Road.
To get a clear run across the junction, experienced cyclists know they need a low gear to get away from a dead stop and onto the climb.
Having made the right turn, cyclists follow Route 22 up the hill for 100 yards, before making a left turn into Tumble Street, a narrow roughly surfaced but quiet farm lane. A far greater hazard awaits cyclists coming from the other direction. For as they emerge from Tumble Street to make a right turn into Leech Lane, it is impossible to spot traffic coming towards you from either direction until it is literally three seconds away. I timed it today, when I went to take another look, to be sure of my facts.
Traffic coming down the hill appears from around a blind bend. Trees obscure traffic coming up in the hill. While there, two experienced mountain bike riders crossed the junction when no cars were coming.
Although not particularly busy, motor vehicles ? and other cyclists ? can appear out of the blue. One moment the road appears clear, the next, wham, a vehicle is upon you.
Slowly moving inexperienced family groups and novices, the sort of people encouraged to use the NCN, could be mortal danger.
Simon Pratt, Sustrans SE Regional Director, acknowledged CW?s concerns, but passed the buck to Surrey County Council, saying, ?It?s not perfect. It was the best we could do. It?s in the hands of the local authority.?
What is the solution? Warning signs need to be placed advising cyclists of the danger. And oncoming traffic needs to be forewarned that a cycle route crosses this road. Surrey County Council should impose a mandatory speed limit of 15mph on this stretch.
Thank you for reading 20 articles this month* Join now for unlimited access
Enjoy your first month for just £1 / $1 / €1
*Read 5 free articles per month without a subscription
Join now for unlimited access
Try first month for just £1 / $1 / €1
Get The Leadout Newsletter
The latest race content, interviews, features, reviews and expert buying guides, direct to your inbox!
Keith Bingham joined the Cycling Weekly team in the summer of 1971, and retired in 2011. During his time, he covered numerous Tours de France, Milk Races and everything in-between. He was well known for his long-running 'Bikewatch' column, and played a pivotal role in fighting for the future of once at-threat cycling venues such as Hog Hill and Herne Hill Velodrome.