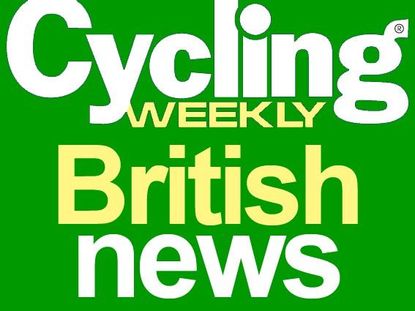 THE reigning British Best All-Rounder against the clock, Yorkshireman Kevin Dawson claimed his seventh 100-mile title in South Wales on Sunday, and led Sportscover to the team prize in the event at Llandovery.
Dawson, the 38-year-old rider from Doncaster who is the reigning British Best All-Rounder against the clock, covered the distance in 3hr 42min 22sec to win by more than four minutes from 2007 winner Richard Prebble, his former team-mate from last year when the pair rode with Pinarello RT.
And he teamed up with fellow Yorkshiremen Bradley Johnson and Ashley Brown, sixth and fifth respectively, to secure the team prize.
?It?s a tough old course,? he said. ?I rode flat out and couldn?t have done any more. I cracked after about 80-odd miles but I managed to keep going and won well enough. But I?m just as pleased to have won the team prize, which was a big aim for the season.
?It was a difficult course. I drove over about half of it the night before but didn?t bother with it all because I could already see it was going to be tough. It?s a real sporting course with some big drags, so I knew it would be a hard day.?
The battle for third, however, was far closer. Less than a minute separated eventual bronze medallist Andrew Bason (surely this year's domestic time-trialling revelation) from fourth-placed Ben Instone (riding his first competitive 100 ever!) and Ashley Brown in fifth.
The women's race was a Midlands riders' extravaganza, with Ruth Eyles continuing her pattern of skipping the even places in 2008 (fifth in the 25, third in the 50) to finish one place better than last year and climb triumphantly atop the podium with a determined 4:19:03 ahead of Avril Swan's 4:23:54 and Lynne Taylor.
"It was a tough day, wasn't it?" agreed Eyles after the event. "An excellent course and excellently organised, though I did wonder if we weren't starting to really annoy a few drivers in the later miles as the traffic did seem to back up a bit around some riders."
Unsurprisingly for a woman who has finished either first or second in the 100 for the last five years, Eyles has an elegantly refined view of how to ride the event well, explaining that
"All I do is set off at an effort that I think I can hold for 100 miles and stay there. There was certainly a real danger from the other riders because they're improving so much - Avril in particular had a great ride at the API 50 recently - but once I was told I was up I knew I had to stay up and focus on the win."
National 100-Mile Championship (Llandovery, Wales).-
1 Kevin Dawson (Sportscover-Spiuk-JE James) 3-42-22
2 Richard Prebble (GS Strada) 3-46-43
3 Andrew Bason (Wrekinsport CC) 3-48-01
4 Ben Instone (Scientific Coaching.com) 3-48-37
5 Ashley Brown (Sportscover-Spiuk-JE James) 3-48-50
6 Brad Johnston (Sportscover-Spiuk-JE James) 3-55-33
Team.- Sportscover-Spiuk-JE James (Kevin Dawson, Ashley Brown, Brad Johnston) 11-26-45.
Women.-
1 Ruth Eyles (Beacon Roads CC) 4-19-03
2 Avril Swan (MI Racing) 4-23-54
3 Lynne Taylor (Walsall Roads CC) 4-25-43
Thank you for reading 20 articles this month* Join now for unlimited access
Enjoy your first month for just £1 / $1 / €1
*Read 5 free articles per month without a subscription
Join now for unlimited access
Try first month for just £1 / $1 / €1