Day in the life: how Alex Dowsett broke the 10-mile TT record
As Sir Bradley Wiggins takes aim at competition record, we take a look back at the day in 2014 when Alex Dowsett set the mark for Wiggo to beat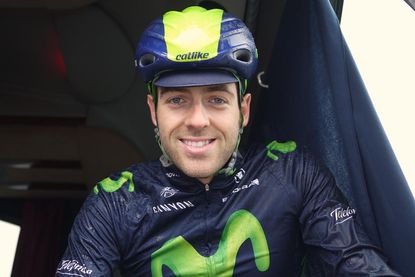 (Image credit: Gregor Brown)
When Sir Bradley Wiggins goes chasing the National 10-mile record this weekend, it will be to considerably more fanfare than when Alex Dowsett set the current mark at the Eastern Counties CA event in May last year.
Like Wiggins, the Movistar rider made his attempt while targeting other goals on the international stage. But Dowsett would regularly ride time trials as part of his training and no great deal had been made about his name on the start sheet of the Cambridgeshire based event.
Nonetheless, while his record-breaking effort lasted just 17 minutes and 20 seconds, Dowsett had plans for a fast ride and had geared the whole day around it.
Here - as originally published in Cycling Weekly magazine last year - Dowsett recounts that day from a happy lie-in to the lonely ride home and wedding reception that followed…
I went out with some friends for dinner the night before. It ended up being, not late, but slightly later than I wanted it to be when I finally got to bed. I made sure I slept in a bit in the morning — as my Dad says, sleep until you wake up. What he means is without an alarm. I did that.
I got kitted up, didn't have any breakfast and went for a light ride on my road bike. I only did like a half hour or 45-minute spin. I got home and had a bowl of porridge straight away as breakfast, and then got my kit together including one to ride home in afterwards. I have grand aspirations of being meticulous, but, inevitably, it does all end up being shoved in.
I had rice and tuna as my pre-race meal four hours out from the start and that would be the last time I ate anything. Dad put everything in the van and hopped in. My Mum was with us as well. We drove to the event and around the course twice, I think, just to have a look because we'd quite a lot of time to play with.
>>> Bradley Wiggins's 10 mile record attempt: everything you need to know
I went and got my number, 110, and signed on. I did a 20-minute warm up half-an-hour before my start. I don't really need music, but put headphones on more to get in my own little world and to stop people coming up and trying to make conversation. I put my iPod on shuffle and turned it up. It's modern stuff – I think Calvin Harris's new one was on there. I'm no music connoisseur.
I think my start was 3.50pm. There was a small crowd gathered at the start, which was quite cool, and they're all shouting abuse! A 70-year-old guy was my minute man, which was quite amusing because all the guys that were at the start were shouting at him saying: 'Try and hold him off until the turn!' I think I caught him at about half a mile. It shows the British time trial scene can be quite amusing for that kind of thing.
I was riding out to the turn and knew what my average speed had to be to take on the record. Chasing an average speed isn't usually how I TT, it was just my target for this race, specifically. You start out of the blocks and have to take the standing start into account, so it does start low and creep up. Two miles in I was at 54kph, so I was like, 'OK, this is good.' By the time I got to the turn it had crept up to 55, so then I was thinking: 'Well, I reckon the return leg is going to be hard because of how quick I've gone out to the turn so at least I've built up a bit of a buffer'.
I got to the turn with a 55kph average. I set on about going back and there were two little drags just after it. I didn't drop below 30mph once I got up to speed, and that includes the turn. So I went up these drags quite efficiently.
At two miles to go I had bags of time. My average speed was still creeping up, so I thought: 'What time do I need to do a '16' here?' I knew we were on for a real quick ride. But by that point, you've pretty much emptied the tank
and you're just fighting it for home anyway.
Once I got to the end I suddenly had my eye on a '16'. When the clock turns over to the start of 16 minutes I'm then counting down in my head — a minute down to getting a 16-59 basically. That passed, so then I started counting down to get a '17' and the finish line appeared and that was that. I keep the power on as much as I can. In terms of pace my last mile isn't a lot quicker than any of the others.
After the finish line I'm not in a whole word of pain. It's weird, when you do well — that whole post-race pain tends to get overridden. Mum and Dad came past in the van and Mum then asked: 'What did you do?' I said: '17-19', which is what I clocked myself at. We stopped in at the next available space and hugged it out. Then I just rode back to the HQ and saw the time on the board for myself, handed my number in, got my cup of tea and then deliberated if I was going to ride home or not. At the time I'd done really well — it was quite a ride — and part of me just wanted to jump in the van and be driven. But I was thinking of the bigger picture and decided to ride the 80km home. It was quite a lonely ride back after all of that.
I got home, had a shower, dried off, put on my suit and went to a wedding reception. I stayed for an hour or two and got to bed early because of training the next morning.
Thank you for reading 20 articles this month* Join now for unlimited access
Enjoy your first month for just £1 / $1 / €1
*Read 5 free articles per month without a subscription
Join now for unlimited access
Try first month for just £1 / $1 / €1