Don't overlook us, Minister, say TLI and LVRC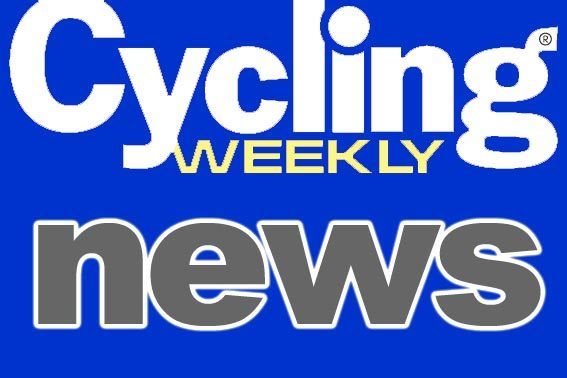 The League International (TLI) chairman John Bethell has written an open letter to Minister for Sport Gerry Sutcliffe MP to request that TLI and League of Veterans Racing Cyclists (LVRC) be included in the consultation process aimed at solving the crisis threatening the future of the Olympic sport of road racing in the UK.
The government?s promise of help came after prolonged lobbying by the national body, British Cycling.
However Bethell fears the needs of TLI and LVRC ? both were created to provide age-related racing not organised by British Cycling - may be overlooked.
TLI letter to Minister for Sport
Gerry Sutcliffe MP
Minister for Sport28 April 2009
House of Commons
London.
Dear Mr Sutcliffe,
After reading in the cycling press of the efforts you are making to ensure the long term future of the sport of cycle road racing on the in the UK, I am writing to thank you for your obvious concern and involvement. I would respectfully like to raise your awareness of the fact that there are several other national organisations in the UK responsible for promoting cycle racing and enabling participation at all levels by all age groups.
Two such organisations are TLI Cycling and the League of Veteran Racing Cyclists (LVRC) who arrange and support an extensive programme of road racing, in parallel with but apart from, that provided by British Cycling (BC).
My overriding concern, which I must stress is shared by the officials of other cycling organisations, is that currently you appear to be only aware of and to be dealing with, the UK Sport funded ?British Cycling? organisation (BC).
I feel it is extremely unlikely that you have been made aware that there are two other bodies involved in promoting UK road races i.e. ?TLI Cycling? and the ?League of Veteran Racing Cyclists? (LVRC), both of whom work on categorisation by Age groups rather than the perceived ability system used by BC. TLI Cycling in particular plays a large part in introducing newcomers to the sport. Our events usually take place on quiet roads and with far fewer competitors (Max 40) than is the norm in BC events.
Both these organisations are run entirely by unpaid volunteers and are not in receipt of any external funding. However, their combined programmes provide around 40% of the current UK road racing calendar.
You may ask why is there a need for other cycling bodies? The simple answer is that BC is often perceived as too expensive and rather elitist by many newcomers to the sport. TLI Cycling provides a cheaper and less rule bound entry to racing, particular for teenagers who, if they show real talent, are then encouraged to move on to BC. The LVRC is aimed at veterans over 40 years old, for whom there is little provision in the BC programme.
We would seek to avoid being marginalised by the current debate between Government and British Cycling and would aim to be involved in this debate as a legitimate part of the solution.
As you obviously appreciate, particularly having won your medal table bet against Australian Sports Minister Kate Ellis, the success of our cyclists at both the Beijing Olympics and the 2009 World Championships, plus our anticipation of a repeat performance in the 2012 London Olympics, was and is, based on a continuing flow of new cycling talent. I addition there is also the need to support the Government?s Health agenda by providing competitive opportunities for the many cyclists not adequately catered for in the British Cycling programme.
The opportunity to maintain and develop the talent of the future and to enhance the health of the nation is firmly grounded in the strong home programme of road racing, required to develop the skills and endurance needed to progress both to the top flight in the sport, and to promote and maintain healthy lifestyles for the general population. The massive increase in sales of all kinds of bikes, underpinned by the excellent Bike to Work scheme, and the corresponding increase in cycling club membership is evidence of the level of national enthusiasm.
The future of Cycle Road Racing, currently in jeopardy because of the varying interpretations of ?Cycle racing on the Highways Act? by regional Police Forces, if left unresolved, will severely damage Britain?s future competitive cycling prospects on the world stage and impact adversely on the increasingly successful national health agenda.
I am aware that in some areas the Police have already handed over responsibility for cycle races on public roads to the Local Authority Safety Advisory Groups (SAGs). Often with little knowledge of cycle sport, and alarmed by perceived but generally erroneous safety implications, the SAGs are taking the easy way out and insisting on unaffordable road closures. This makes it impossible to run smaller self funding events for those who compete outside the highest level nationally. It is largely these younger, older, or aspiring groups of riders, who are represented by TLI Cycling and the LVRC.
I understand that the Cycle Racing on the Highways Act may eventually be modified. Before any changes become law we would like to become part of the consultation process, with a view to ensuring the continuing safe use of public roads as a key element in the strategy to maintain competitive success and enhance public health.
I trust that this letter has interested you and perhaps given a broader overview of cycle sport. If you feel that I can be of any further help please do not hesitate to contact me at the address above, and once again thank you for your efforts on behalf of cycle road racing.
Yours sincerely
John Bethell : Chairman : TLI Cycling (AKA The League International)