DRIVER WHO KILLED ZAK CARR JAILED FOR FIVE YEARS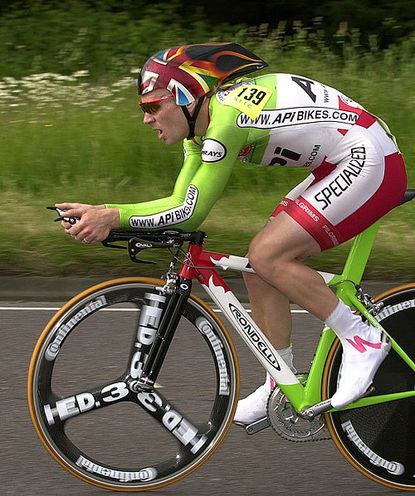 THE driver who ran down and killed Zak Carr was jailed for five years at Norwich Crown Court today (Monday).
Donald Pearce, 49 drove into the back of Carr on the A11 near Wymondham after having insufficient sleep following an overnight flight to Stansted.
Carr (pictured), a prolific competition record breaker who was set to compete as tandem pilot in the 2008 Beijing Paralympics, was riding to work in Norwich when he was fatally injured on October 17, 2005.
Sentencing Pearce, Judge Simon Barnes said: ?At the point of collision, Mr Carr was cycling in a layby when hit by your car. No sentence I impose is adequate enough for those who have lost Mr Carr. This will serve as a warning to others. It is dangerous for those who travel home from holiday or from a business trip to get in a car and drive home without adequate sleep.?
Thank you for reading 5 articles this month* Join now for unlimited access
Enjoy your first month for just £1 / $1 / €1
*Read 5 free articles per month without a subscription
Join now for unlimited access
Try first month for just £1 / $1 / €1
Keith Bingham joined the Cycling Weekly team in the summer of 1971, and retired in 2011. During his time, he covered numerous Tours de France, Milk Races and everything in-between. He was well known for his long-running 'Bikewatch' column, and played a pivotal role in fighting for the future of once at-threat cycling venues such as Hog Hill and Herne Hill Velodrome.