Etape Caledonia 'will be safe' says organiser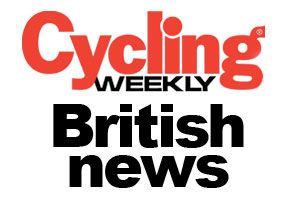 Organisers of Sunday's Etape Caledonia cyclo-sportive have reassured the 4,500 participants of their safety during the event in the light of last year's sabotage.
The event, run in Highland Perthshire, Scotland, was brought to a standstill last year when a saboteur spread carpet tacks along significant sections of the 81-mile route causing hundreds of riders to puncture. The protest was in reaction to the event's closed roads, which some local people found unacceptable.
Although no one suffered any physical harm, numerous riders had to abandon the event as they ran out of spare tubes and puncture repair kits.
Local man, Alexander Grosset, 62, was charged by Tayside police for disrupting the event, but the case was dropped in January this year.
Event director Jon Hazan of organisers IMG said in a statement released on Thursday: "IMG would like to reassure cyclists that safety is our primary concern.
"Over the last 12 months we have worked tirelessly with Tayside Police and Perth and Kinross Council to review our security activities in light of last year's incident, and to ensure they are enhanced and reinforced."
Earlier this week, the Highland Perthshire Anti Closed Road Events Campaign (ACRE) announced that it would suspend protests against the event for two years, with the intention of organising a cycle event in the area that does not require closed roads.
ACRE spokesman Peter Hounam told Cycling Weekly: "Our only intention is to replace the Etape and we'll abolish ACRE once our event is up and running. You have to bear in mind it is no longer a trial event, as was intended. It is a highly competitive mass cycle race, something we think is unlawful."
All 4,500 £56-a-head places in this year's Etape Caledonia sold out in record time. The event takes place on Sunday, May 16 and is run in aid of Macmillan Cancer Support.
Related links
ACRE devises new strategy in assault on Etape Caledonia
Etape Caledonia sells out
Etape Caledonia saboteur case dropped