Fierce fire breaks out after e-bike battery explodes
The inferno broke out in a car park in Hanover, Germany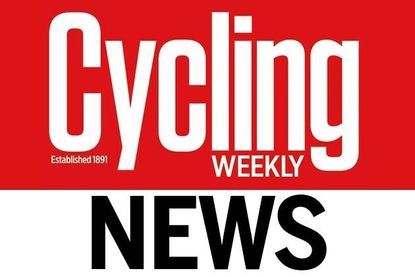 A fierce fire in a indoor car park in Hanover, Germany has been attributed to an e-bike's battery exploding.
>>> The top five electric bikes of 2017 (video)
According to a report from German news site Heise Online, "the explosion of an electric bicycle battery has triggered a car park fire in Hanover with half a million euro damage".
Thankfully no-one was injured in the fire although one person did have to be evacuated by the fire service from smoke-filled car park decks via a ladder.
The e-bike in question wasn't one parked in the car park. On the ground floor of the car park an e-bike business and that is where the fire is said to have started.
The e-bike store owners described how there was a loud bang and fire broke out in several places at once in the shop.
"All available forces have rushed to the place of the fire," said Martin Trang from the fire service. More then seventy fire fighters and thirty fire service vehicles were present at the scene.
Rescue teams searched the four floors of the car park but didn't find anyone else to clear other than the aforementioned ladder-rescued driver. The fire service had the scene under control in about an hour.
The e-bike shop was "completely destroyed" by the fire. The car park is now back in use.
This article originally appeared on mbr.co.uk
Thank you for reading 10 articles this month* Join now for unlimited access
Enjoy your first month for just £1 / $1 / €1
*Read 5 free articles per month without a subscription
Join now for unlimited access
Try first month for just £1 / $1 / €1