The best electric bike conversion kits 2023 and how to fit them
With one of the best electric bike conversion kits you can add power to your own bike at the fraction of the cost of a full machine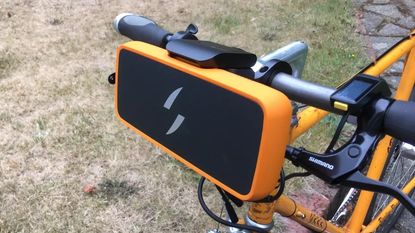 (Image credit: Paul Grele)
This year Black Friday is running from November 24th - 27th. We've rounded up all the best Black Friday bike deals - spanning fully built bikes, components and tech - in our main hub page. You're guaranteed to find a bargain.
The best electric bike conversion kits can give you an extra boost of power without the expense of purchasing a new electric bike. We've fitted some of the best e-bike conversion kits ourselves, so will walk you through the process, how easy it is and how the different systems perform.
E-bikes are soaring in popularity – and for good reason. The best electric bikes replace a car for running errands around town and greatly increase the distances it's possible to ride on one of the best commuter bikes. An e-bike can also be a great tool for boosting your fitness, whether that's enabling you to ride with a greater range of people or offering the motivation of a greater range of roads to explore.
But is an e-bike worth it,? As the best ebike conversion kits promise to add power to an 'analogue' bike for a lot less than a full ebike, it's an easy, cheaper way to get an electric boost.
In this guide we'll take you through the surprisingly broad range of benefits an e-bike conversion kit has to offer and – most importantly – how to perform an e-bike conversion, based on our hands-on experience. For a walk-through on how to do it, you can check out the video above or read on for a step-by-step guide – it genuinely is so much simpler than you would think.
When buying an ebike conversion kit there are a number of factors you'll need to consider. Most importantly you'll need a kit that will fit your bike. To help with this it pays to take a few frame measurements, notably the width of your forks and the width of the rear stays, as well as noting the wheel size and the type of brakes. You can then match these details to the kit specifications.
Naturally you'll also need to consider the cost and how much you chose to spend on an ebike conversion kit will be dictated by not only your budget but also your needs. If you're unsure of just how much you'll use the converted bike then it's prudent to opt for a cheaper kit - you can always upgrade down the road.
You'll also want to consider where the motor will be located, and match this to your bike and your mechanical prowess. Front hub motors are typically the easiest to fit, while mid-drive motors require more effort. A rear hub motor lies somewhere in between the two, and like a front hub option is applicable to a wide range of bikes.
Other considerations include the type of battery and the wattage rating - 36 or 48 volt battery is standard, with wattage usually running from 300 to 600 watts.
Swytch eBike Conversion Kit
The Swytch kit is super-simple: just swap out your front wheel, wire up the controller and battery and you're off. The battery is also very compact, allowing you to remove it from the bike easily to carry with you.
TongSheng TSDZ2 Mid Drive Motor
The TongSheng kit positions the motor at the centre of the bike, so it will fit to a wide range of designs. It's lightweight for its high torque and power output, although you'll need to buy the battery separately.
Voilamart 48V rear wheel kit
The Voilamart kit is an inexpensive rear wheel conversion option, although you'll have to source a battery separately. It's slightly fiddly to fit as well and requires additional waterproofing if you plan to ride in wet weather.
The best electric bike conversion kits
You can trust Cycling Weekly. Our team of experts put in hard miles testing cycling tech and will always share honest, unbiased advice to help you choose. Find out more about how we test.
Best e-bike conversion kit for light weight and ease of fitting
Specifications
Capacity : Either Air (98Wh, range 15km) or Max (180Wh, range 30km)
Torque: 40Nm
Compatibility: : Rim brake and disc brake with 100mm quick release dropouts
Wheel sizes: Each wheel is custom built – specify your required size at checkout (Bromptons also catered for)
Reasons to buy
+
Very simple to set up
+
Sleek design
+
Lightweight at 700g (Air) or 1,100g (Max)
Reasons to avoid
-
Shorter range
-
Often sold out
The newly updated Swytch system is one of the simplest conversion kits to fit out there. The latest version, launched last August, has a smaller, neater battery pack that improves the bike's dynamics and lowers its weight. There's the choice of the Air battery (700g, range 15km) or the Max battery (1,100g, range 30km). Both use the same mount, which places the battery to the front of the handlebar.
The motor sits in the front hub and we found it to be pretty discreet. Incidentally, the new batteries will work with the original motor and pedal sensor, so if you already own the original kit you can upgrade it with just a new battery without having to buy the whole kit again.
The Swytch kit is incredibly easy to fit. It took us around 30 minutes working at a steady pace.
We tested it on both a reasonably light two-speed steel bike and a heavier Pinnacle utility bike. It transformed the ride of the two-speed bike, making it fast, nimble and responsive. We also found the stated range to be conservative: after 20 miles on setting number two (medium assist) it had only used two bars out of five on the battery.
With the heavier Pinnacle on maximum assist (and on draggy routes) we were getting slightly under the 30km for the Max battery. As with all e-bike batteries, range depends on the terrain, weight of bike and level of assist.
Great customer support makes this one of the best kits for people who are new to working on their bike and who aren't familiar with electrics. And even if you do have a strong background in both those areas, a simple system is always appreciated.
Read more: Swytch eBike Conversion Kit full review
Best mid drive e-bike conversion kit system for weight
Specifications
Capacity : Battery sold separately
Torque: 80nm
Compatibility: Only alloy bikes and bottom brackets 68–73mm
Reasons to buy
+
Lightweight for the power output
+
Compatible with a wide range of bike designs
+
Better ground clearance
Reasons to avoid
-
Battery must be bought separately
Like the Bafang mid-drive system below, the TongSheng offers the same benefits of compatibility with a wide range of bike designs and a high torque for steep hills and off-road terrain. However, the TongSheng mid-drive does manage to be a little lighter than the Bafang for approximately the same power.
This model doesn't come with a battery included, so you'll have to source your own 36v item. As a rule of thumb, around 10Ah will give a range of 29km / 18mi, whereas going up to 18Ah will typically give around 53km / 33mi, so be sure to factor that in when you're making your choice.
There's a huge range of batteries sold on Amazon, but Green Cell is a particular brand we'd recommend.
We found fitting to be reasonably easy. As with most mid-drive systems, you replace your crank and chainring with the one provided in the kit. There's an LCD display for attaching to your handlebars and you'll need a battery to be hooked up to the motor.
Read more: TongSheng TSDZ2 ebike conversion kit full review
3. Bafang Mid Motor Kit
Best electric bike conversion kit for riding off-road
Specifications
Capacity: Battery sold separately
Torque: 80Nm
Compatibility: Only alloy bikes and bottom brackets 68–73mm
Reasons to buy
+
Capable off road
+
Keep your current wheels
+
High torque
Reasons to avoid
-
Low slung motor doesn't offer much clearance under bottom bracket for large obstacles
-
Battery sold separately
A mid-motor drive system offers a number of benefits over hub-driven conversion kits. With the power delivered at the cranks it can produce more torque, making it more effective on particularly steep and bumpy terrain.
Another perk is that the compatibility is much greater – no concern about wheel diameters, hub widths, axle standards and brake type. No matter whether you're running rim brakes or disc, quick release or thru-axle, the crank driven system is compatible with all.
The only proviso is that the frame material must be alloy and the bottom bracket width is 68–73mm – but that covers most bikes you're likely to be fitting this system to.
There are a few aspects to be aware of, the first being that this system doesn't include a battery and that typically makes up about half the cost of a conversion kit. Finding an e-bike battery is quite straightforward with many being sold on Amazon, with Green Cell being among those we'd recommend.
Just make sure to get a 36V one for this motor as a higher voltage can damage it. Also you should be aware that capacity of 10Ah will give you a range of about 29km / 18mi, while a capacity of 18Ah typically gives about 53km / 33mi – so be sure to factor in the distances you're planning on riding.
4. Rubbee X Wireless Electric Bicycle Conversion Kit
Best electric bike conversion kit for speed of setup
Specifications
Capacity : 2.6Ah (about 16km / 10mi in eco mode)
Torque: N/A
Compatibility: Most bike without heavily treaded tires
Reasons to buy
+
All-in-one unit very quick and easy to fit
+
Compatible with huge range of bikes
+
Relatively cheap
+
Regenerative braking
+
Can be removed in seconds
Reasons to avoid
-
Lower range
-
Extra wear on tire
This radically different approach from Rubbee makes for an e-bike conversion with much fewer parts. The battery and motor are housed in a single unit which powers the bike directly turning the rear wheel with its integrated roller.
Not only is the initial installation notably fast and easy, the quick release system means that you can take off the unit for rides that you don't wish to be assisted on. At 2.8kg, it doesn't add much weight to that of the bike, making the bike easier to handle.
The range of this model is quite low, limited to Eco mode it only offers a range of 16km / 10mi – although taking the device off to charge at the other end is easy to do and it only takes an hour to top up. There is the option to increase your range by buying additional battery modules that fit into the base unit.
Up to three can be accommodated, which in turn increases the maximum range to 48km / 30mi, or around 23km / 14mi with moderately heavy use. However, unlike many other e-bike systems, the Rubbee X supports regenerative braking, allowing you to scrub back some power on the descents.
5. Bafang front hub motor kit
Best front hub motor from a brand with a solid reputation
Specifications
Capacity : 11.6 – 17.5Ah options (45km/28mi – 68/km42mi)
Torque: 65Nm
Compatibility: Disc brake with a quick release axle
Wheel sizes: 20", 26", 27.5"/650b, 28"/700c
Reasons to avoid
-
Could do with better instructions
Bafang is a well established maker of electric bike motors and offers a front hub based motor, if you're not a fan of the bulky profile a mid motor conversion system creates. You can buy this kit without a battery – although why would you? – but if you sensibly also opt for a power-pack there's a choice of amp hours, and you can select either a downtube or a rear-rack mounted version.
The setup follows the same principles as most front-wheel e-bike conversions. First you need to set up the wheel with a disc rotor, tire and inner tube and install that into the bike. Then attach the cadence sensor – so it can tell when you're pedalling and need assistance – then attach the battery and the LCD display and you're essentially good to go!
It's worth bearing in mind that although this conversion kit comes in many different wheel sizes, it is only compatible with bikes that have a front disc brake and a Quick-Release axle. If your disc brake bike is a newer, more expensive model, it might not be compatible, so worth checking first.
Remember, that in the UK electric bike laws mean that e-bikes are not permitted to have a power output of more than 250w and shouldn't propel the bike when it's travelling more than 15.5mph – you'll have to make sure you select the right model with the relevant limitations.
Affordable rear wheel kit with plenty of power
Specifications
Capacity: Battery solid separately
Torque: 45Nm
Compatibility: 26" wheel size
Reasons to buy
+
Inexpensive - under $300 / £250
+
Plenty of power
+
Clear and easy to read display screen
Reasons to avoid
-
Some components feel a bit 'cheap'
-
Doesn't come with a battery
-
Requires removal of crank to fit pedal sensor
-
Not waterproof
We've also tested the Voilamart kit, which comes with six main parts: the replacement rear wheel, the replacement brake levers, the control screen, pedal sensor, throttle and the control box. It doesn't come with a battery however.
On review we found the kit pretty straightforward to fit, although you'll need to remove the bike's crank to fit the pedal sensor and this element of the conversion was a bit fiddly. Another potential drawback is that the connectors, which link to control unit, aren't waterproof, with only a bag supplied to house the delicate electronics. While it does a good job of keeping everything tidy, we decided to buy a plastic enclosure, cut the wires to length, solder the connections and then heat shrink for added protection.
As for the ride, the rear wheel kit delivers plenty of power. However, since the pedal sensor only detects when you're pedalling rather than how hard you're pedalling it delivers the power as soon as your start to turn the crank arms. Fortunately, you can quickly adjust the level assistance, with five power options available.
All in all the Voliamart rear wheel kit is an affordable way to 'go electric', although it requires you to be mechanical competent to fit it and you'll need to factor in the additional cost of a battery.
Read more: Voilamart e-bike conversion kit review
How to convert your bike to an e-bike in four steps
Here's our step-by-step guide to how to add an electric bike conversion kit to your pedal-powered bike.
1. Swap the tire and tube
Firstly, remove the tire and tube from your current front wheel and then install them on the new wheel from the kit. Make sure to check if the tire is directional, if it is, ensure that the tire is mounted so that the cable sticking out of the hub is on the left-hand side (non-driveside) when the wheel is installed in the bike – otherwise it'll be powered in the opposite direction to your direction of travel!
To swap the tire and tube over, you will need some tire levers and a pump. If you want to go over how to do these, we have a guide that can be accessed here.
Final points are to do up the nuts on the wheel's axle to keep it firmly in place in the forks and to check that the brakes are correctly adjusted for the new wheel. If you're unsure how to do that, we have another guide here.
2. Attach the bracket to the handlebars
There is a strap that needs to be attached to the bars to keep the bracket in place and stop it rotating around. There are also some adaptors included in the kit which can be used if your handlebars are a little skinnier.
But essentially all that's needed to be done here is a couple of screws to clamp the bracket tightly to the bars.
3. Attach magnet disc and sensor
The magnet disc has a split design so it can just clip around the inside of the left (non-driveside crank) and is then held in place by its retention ring. Next, stick the sensor on the frame directly in line with the magnets – this will ensure that the sensor can tell when the cranks are moving.
4. Plug in the cables
The thickest one is the main power cable and that just needs to be plugged into the cable extending from the hub. The other orange cable attaches to the cadence sensor and this just needs plugging in as well.
It's then a good idea to use some cable ties to tidy up the lengths of the cables a little bit, so they aren't flapping about and risk getting caught on the spokes or on the cranks.
The blue cables, you don't need to worry about, these are for an optional brake sensor upgrade kit.
Why convert your bike to an e-bike?
What types of conversion kit are available?
You can get conversion kits that power your front or rear wheel or power the bikes via the cranks.
Wheel-based systems usually have a hub motor and require replacement of your existing wheel with a compatible motorised one.
The alternative is a system like the Rubbee that drives your wheel by pushing on the tire. Tire wear can be an issue here though.
Finally, there are systems that power the e-bike via the bottom bracket.
Usually the e-bike's battery will bolt onto your frame or be attached to your handlebars, although sometimes you can fit a battery pack to a rear rack.
We've more on compatibility - which can be an issue - below.
How much does it cost to convert a bike to an e-bike?
Prices vary depending on the type of conversion kit and the size of the battery. To give a rough band, you can expect to pay a total of between £500 and £800 from a reputable brand, but there will be outliers at either end.
Is it worth converting a bike to an e-bike?
There are many reasons to upgrade your bike to offer a little e-assistance. On the one hand, it can greatly increase the usefulness of your bike, enabling you to replace short car journeys – such as around town, to the shops, or to work – with going by bike instead.
It's a lot more environmentally friendly getting about on two wheels than in a two-ton metal box. It can also save you time – bikes are able to take more direct routes and are less affected by traffic, as well as eliminating the need to search for a parking space at the other end.
But beyond just their practical benefits, e-bikes can also be a potent tool for boosting your fitness. Consistency is key when it comes to exercise, so making commitments with friends is a great way to ensure you're heading out the door. Previously, differing fitness levels could make it difficult to find a riding partner but with an e-bike levelling the playing field, getting in a productive workout (for both of you) with a friend is much easier to do.
Added to that, an e-bike can be much more motivating in that it opens up a far greater range of roads than you'd be able to access just under the power of your own two legs. Exploring new roads is part of the fun of riding a bike and an e-bike can help preserve that.
Can you convert any regular bike to an e-bike?
Most bikes can be converted to an e-bike – it just requires getting the matching the right conversion kit to match the specification.
For conversion kits where the motor is located at the wheel's hub, you'll need to consider the wheel's diameter, the width and axle standard of the hub and whether it uses rim or disc brakes. For instance, a 700c (AKA, 28") disc brake wheel with a 100mm wide quick-release hub is a relatively common spec. Once you've determined what type of wheel you need, the conversion is quite a straightforward process
Crank driven systems are generally easier in terms of determining compatibility; the requirements are typically just an alloy frame and a bottom bracket width of between 68 and 73mm – which is the standard for all road and mountain bikes, it's only specialist bikes that have a different spacing there. In replacing the crankset, these systems are a bit more involved to fit than a hub system, but still well within the remit of a home mechanic.
Other kits, such as those that directly drive the rear tire, have almost universal compatibility – provided your tires aren't too heavily treaded.
Are electric bike conversion kits any good?
You won't be getting the very best motors and the largest, seamlessly integrated batteries with an e-bike conversion kit. But with that said, e-bike conversion kits are much cheaper than purchasing a whole new e-bike and they do deliver many of the same benefits.
Converted e-bikes are great for commuting and utility cycling, giving that extra boost to help flatten hills, motor along the flat and lug about heavy loads. E-bike conversions are also good for leisure cycling, helping to moderate your effort level as needed and greatly extending the range you can explore.
For more specialist utility needs, buying a new cargo e-bike would help boost your carrying capacity and range. Equally, for the aesthetically conscious, the latest breed of e-road bikes are almost indistinguishable from a non-powered bike at first glance. Then again, both those options are much more expensive than a conversion.
How we test
Where we've been able to link to a review, it means that we've put the ebike conversion kit through its paces. We've assessed how easy it is to fit and maintain as well other factors such as quality of the components and battery life and charge time. Riding the bike once fitted with the kit, we've taken into account the ride quality, the ease of use and the battery range.
Where we haven't yet had the chance to review an item, we're still confident in recommending it as one of the best, because we either know the brand really well, and have probably tested another product or the previous version and can still happily recommend it as one of the best.
With Black Friday coming up on November 24th and running until the 27th, all the major retailers are already starting their discounts. On the tech side of things, we've rounded up the best Black Friday Wahoo deals over here and the best Garmin deals over here.
More generally, we have specific hub pages for power meter deals and bike computer deals. With the nights drawing in, we've also picked out the best bike light deals as well
Beyond that, we've got a hub on the best Black Friday cycle clothing deals, deep winter glove deals and our top picks from Adidas' Black Friday bike kit deals.
And with Christmas coming up, we absolutely have a page on the best kids' bikes deals - from balance bikes to fully equipped gears.