The best electric bike conversion kits and how to fit one
Feeling a little e-curious but don't want to splash the cash? Here's how to convert your bike to an e-bike.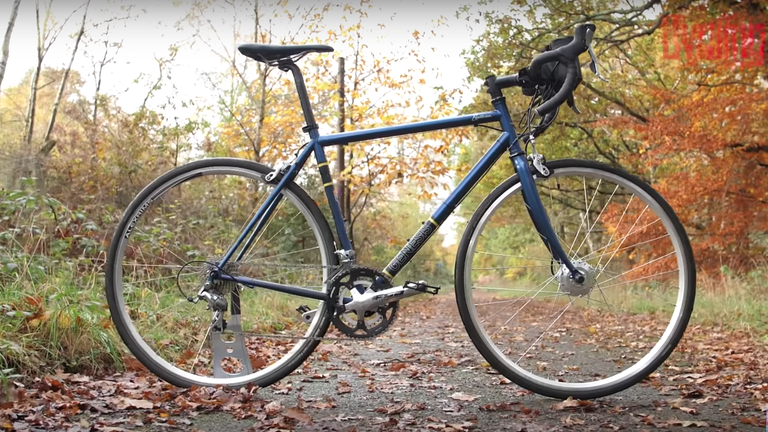 Ebikes are soaring in popularity – and for good reason. The best electric bikes replace a car for running errands around town and greatly increase the distances it's possible to commute by bike. An ebike can also be a great tool for boosting your fitness, whether that's enabling you to ride with a greater range of people or offering the motivation of a greater range of roads to explore.
But is an ebike worth it, if you can just convert an 'analogue' bike for less? Some would argue not.
In this guide we'll take you though the surprisingly broad range of benefits an ebike conversion kit has to offer, which conversion kit is best, and – most importantly – how to perform an ebike conversion. For a walk through on how to do it, you can check out the video above or read on for a step by step guide – it genuinely is so much simpler than you would think.
The best ebike conversion kits
Swytch Universal eBike Conversion Kit
Best for simple fitting
Specifications
Capacity : 7Ah (enough for around 50km/30mi)
Torque: 40Nm
Compatibility: : Rim brake and disc brake with 100mm quick release dropouts
Reasons to buy
+Very simple to set up+Sleek design+Relatively lightweight
Reasons to avoid
-Shorter range-Often sold out
We really liked the Swytch system, it's one of the simplest conversion kits to fit out there and yet is still amongst the cheapest. We were very impressed by the power delivery and its sleek looks. Although the range isn't the greatest, it's quite quick and easy to remove the battery pack, so if your journey is split into two parts, charging at the other end is a viable option
Bafang Mid Motor Kit
Best for riding off road
Specifications
Capacity: 10Ah
Torque: 80Nm
Compatibility: Only alloy bikes and bottom brackets 68–73mm)
Reasons to buy
+Capable off road+Keep your current wheels+High torque
Reasons to avoid
-A little more complicated to fit-Low slung motor doesn't offer much clearance under bottom bracket for large obstacles
This conversion kit is slightly different to the Swytch in that the assistance is delivered at the cranks, rather than the hub. This style of power delivery is better suited to riding along the bumpier surfaces of off-road terrain. It also allows you to keep the wheels your bike comes with.
Bafang rear hub motor kit
Best low cost option
Specifications
Torque: 32Nm
Compatibility: Disc brake with a quick release axle
Reasons to buy
+Good value+Less bulky
Reasons to avoid
-Could do with better instructions
Bafang also offer a rear hub based motor, if you're not a fan of the bulky profile a mid motor conversion system creates. The battery of this one still attaches to the inside of the downtube, so it's not as elegant a design as Swytch's, but it is a little cheaper.
Cytronex C1
Specifications
Capacity: 5Ah (enough for around 50km/30mi)
Torque: 42Nm
Compatibility: Rim or disc brake with a quick release axle
Reasons to buy
+Very helpful guides+Minimalist looks+Offers a fitting service
Reasons to avoid
-Quite expensive
Cytronex has designed a very sleek looking system which still manages to pack an impressive punch. Although a British brand, Cytronex does offer a version of their system for customers in the USA, which has a higher top speed.
How to convert your bike to an ebike in four steps
1. Swap the tyre and tube
Firstly, remove the tyre and tube from your current front wheel and then install them on the new wheel from the kit. Make sure to check if the tyre is directional, if it is, ensure that the tyre is mounted so that the cable sticking out of the hub is on the left-hand side (non-driveside) when the wheel is installed in the bike – otherwise it'll be powered in the opposite direction to your direction of travel!
To swap the tyre and tube over, you will need some tyre levers and a pump. If you want to go over how to do these, we have a guide that can be accessed here.
Final points are to do up the nuts on the wheel's axle to keep it firmly in place in the forks and to check that the brakes are correctly adjusted for the new wheel. If you're unsure how to do that, we have another guide here.
2. Attach the bracket to the handlebars
There is a strap that needs to be attached to the bars to keep the bracket in place and stop it rotating around. There are also some adaptors included in the kit which can be used if your handlebars are a little skinnier.
But essentially all that's needed to be done here is a couple of screws to clamp the bracket tightly to the bars.
3. Attach magnet disc and sensor
The magnet disc has a split design so it can just clip around the inside of the left (non-driveside crank) and is then held in place by its retention ring. Next, stick the sensor on the frame directly in line with the magnets – this will ensure that the sensor can tell when the cranks are moving.
4. Plug in the cables
The thickest one is the main power cable and that just needs to be plugged into the cable extending from the hub. The other orange cable attaches to the cadence sensor and this just needs plugging in as well.
It's then a good idea to use come cable ties to tidy up the lengths of the cables a little bit, so they aren't flapping about and risk getting caught on the spokes or on the cranks.
The blue cables, you don't need to worry about, these are for an optional brake sensor upgrade kit.
Why convert your bike to an ebike
We used the Swytch ebike conversion kit as it's one of the best value – and simplest – options out there. All there is to it is a battery pack and charger, a cadence sensor for measuring your pedalling RPM, and a front wheel which houses a motor in its hub.
We used a rim brake version, but the fitting of the disc brake version is essentially identical – you just need to swap over the brake rotor as well. Other kits will differ a little in how they are assembled, but the basic idea is the same.
You need a some form of motor, whether that's located at the front hub, cranks or rear hub. You need a cadence sensor so it knows when you are pedalling and can then offer e-assistance (if it provided power without the need to pedal it would be an e-motorbike, which is a very different classification of vehicle). And lastly, you need a battery pack, to provide the power.
There are many reasons to upgrade your bike to offer a little e-assistance. On the one hand, it can greatly increase the utility of your bike, enabling you to replace short car journeys – such as though around town, to the shops, or to work – with going by bike instead.
It's a lot more environmentally friendly getting about on two wheels than in a two-ton metal box. It can also save you time – bikes are able to take more direct routes and are less affected by traffic, as well as eliminating the need to search for a parking space at the other end.
But beyond just their practical benefits, e-bikes can also be a potent tool for boosting your fitness. Consistency is key when it comes to exercise, so making commitments with friends is a great way to ensure you're heading out the door. Previously, differing fitness levels could make it difficult to find a riding partner but with an e-bike levelling the playing field, getting in a productive workout (for both of you) with a friend is much easier to do.
Added to that, an e-bike can be much more motivating in that it opens up a far greater range of roads than you'd be able to access just under the power of your own two legs. Exploring new roads is part of the fun of riding a bike and an e-bike can help preserve that.