Former world champion shows off his artistic cycling skills (video)
David Schnabel won the World Championships eight times, and it's not surprising when you see his skills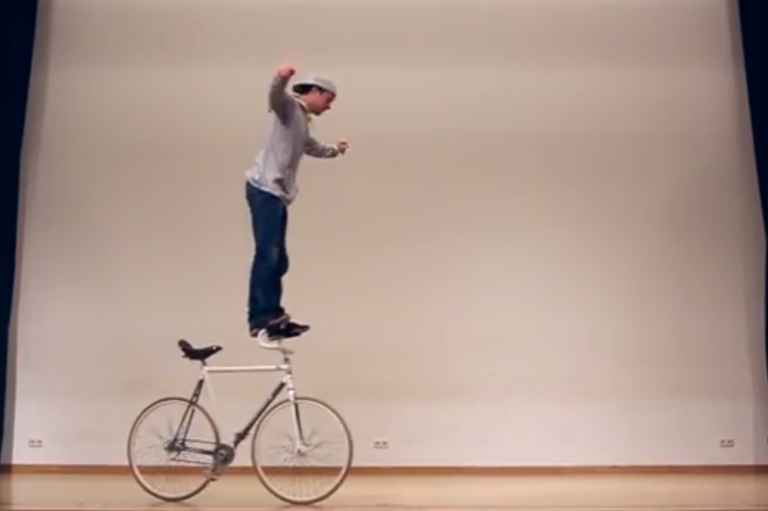 It was the Artistic Cycling World Championships in the Czech Republic this weekend, but the gentleman in the video above was not present to defend his crown.
David Schnabel from Germany has won the world title eight times in the past, including six in a row between 2008 and 2013, and it's no surprise when he can do such mindbending tricks.
A handstand on the frame is fair enough, but cycling round in circles while standing on the handlebars just defies logic.
Obviously wanting to avoid the attentions of a crowd, Schnabel decided to film this video in front of dozens of empty seats in what looks like a school theatre.
His absence from the championships in Brno allowed last year's bridesmaid Michael Niedermeier to make the step up from silver to gold.
Niedermeier's fellow German Simon Puls finished a distant second, while Wong Chin To of Hong Kong took the bronze.
The women's title was also won by a German, with Corinna Biethan taking the win.
Lilly Yokoi runs through her trick-filled bicycle acrobatic routine in 1965
Cyclist suffers cuts, bruises and muscle injuries as taxi driver pulls out of side road into him