Fury over 'bicycles killed more people than terrorism' statement in Daily Telegraph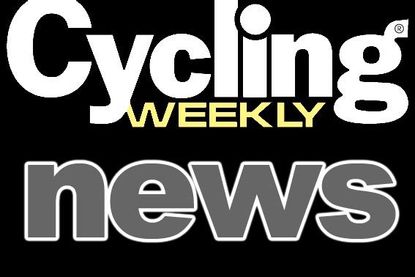 Get The Leadout Newsletter
The latest race content, interviews, features, reviews and expert buying guides, direct to your inbox!
Thank you for signing up to The Pick. You will receive a verification email shortly.
There was a problem. Please refresh the page and try again.
The statement in the Daily Telegraph online today that "bicycles have killed more people than international terrorism in the last 10 years" is probably the dumbest anti- cycling PR ever inflicted on the Mayor of London's Summer of Cycling in the Capital.
It has led to an email bombardment of the Telegraph and the professor who made it.
The story concerns the finding of a study presented yesterday to the British Psychological Society's Cognitive Psychology annual conference.
The report in the Telegraph was described as "poppycock" by one of many angry email respondents.
Others said it conjured up images of bikes rising up and killing their riders.
The controversial line was uttered by Professor Peter Ayton, of City University - who may yet come to regret saying it - after researchers found there had been 214 extra cycling casualties in the six months following the 7/7 London bombings in July 2005.
When CW spoke to the Professor this afternoon, we asked him if his research had been concerned with travel by motor vehicle and not cycling, could he have substituted "motor vehicles" for "bicycles" as being responsible for more deaths than terrorism?
He replied: "I'm sure there are many other causes of death which are higher than both (bicycles and terrorism, Ed)".
For the record, he pointed that there were no additional motoring casualties in that period. That the 214 cycling casualties were just that, not deaths, which makes the controversial statement he was quoted saying even more nonsensical.
The Telegraph report, by Kate Devlin, medical correspondent, wrongly referred to "psychiatrists" in the sub headline, instead of psychologists.
"Oh dear, they made a bit of a mess of it," said the professor.
The research was concerned with human behavior and traveling patterns following the atrocity.
The following is an extract from the British Pscyhological Society press release:
Professor Peter Ayton from City University analysed travellers' behavioural reaction to the London terrorist attacks of 7th July 2005 in an attempt to better understand people's judgement of risk, notably 'dread risk'.
Professor Ayton said: "People dread situations where many people may be harmed or killed at once, and so will avoid these situations. Instead, we'll choose less dreaded but sometimes actually riskier alternatives in which the same or even a greater number of people are likely to be harmed or killed - but over a longer period of time."
London bicycle survey data from 1999 to 2008/9 was analysed to find out whether following the 7/7 attacks people avoided the underground and instead travelled around the city by bicycle. The numbers of passenger journeys on the London underground from 1995 to 2006 was also analysed along with data on the number of cycle casualties and fatalities in the capital from 1995 to 2005.
Analyses of the data showed there was a significant decrease in tube travel and a corresponding increase in cycle travel around London following the 7th July attacks. When compared to the 10 year period prior to the attacks, the second half of 2005 also had significantly more cyclist casualties than would be expected – there were 214 more cyclist casualties in this period than would be predicted from historical trends.
Professor Ayton added: "Our analysis suggest that there was a secondary casualty toll from the 2005 London bombings. The reduced underground travel, higher levels of cycling and increased number of casualties of cyclists on London's roads suggests that some people switched from the underground to cycling, and the psychological dread risk effect may be the explanation for this behaviour."
`People avoided things in which large numbers of people were killed at one time and switched to what looked like more innocent methods of travel, like bicycling."
Chris Peck, Policy Co-ordinator at the CTC, the national cyclists organized, issued the following statement:
"Research suggesting an increase in cycling injuries following a growth in cycling ('7/7 London bombings may have resulted in 'second wave' of casualties on the roads' - 3rd September) misses two fundamental points. Firstly, there is a 'safety in numbers' effect that shows places with higher levels of cycling enjoy lower risks – cycling on London's main roads is around 3 times safer now than it was 10 years ago after a doubling in cycling levels. Secondly, the increasing levels of cycling actually generate a substantial public health benefit, which this report fails to acknowledge. Overall cyclists live 2 years longer than non-cyclists and are a third less likely to die than those who are not physically active, while cyclists take 10-15% fewer sick days than non-cyclists. This sort of scare-mongering coverage does more to undermine public health by reinforcing peoples misconceptions about the dangers of cycling – thus forcing them to use a less healthy form of transport."
Thank you for reading 20 articles this month* Join now for unlimited access
Enjoy your first month for just £1 / $1 / €1
*Read 5 free articles per month without a subscription
Join now for unlimited access
Try first month for just £1 / $1 / €1
Get The Leadout Newsletter
The latest race content, interviews, features, reviews and expert buying guides, direct to your inbox!
Keith Bingham joined the Cycling Weekly team in the summer of 1971, and retired in 2011. During his time, he covered numerous Tours de France, Milk Races and everything in-between. He was well known for his long-running 'Bikewatch' column, and played a pivotal role in fighting for the future of once at-threat cycling venues such as Hog Hill and Herne Hill Velodrome.